High Volume Orders
In addition to one-off's and prototypes, Protocase is the choice of many companies for their
low-to-medium volume production
needs. Our blanket order system gives you volume pricing,
without the risk and expense
of carrying inventory. Just place an order for your estimated yearly requirement, and then request
releases in smaller quantities
, as needed. We'll build it for you with
short lead time
, and we'll accommodate small design changes as required. You'll
free up storage space and cash flow
, and you'll
never get caught with out-of-date parts
on your shelf. So if you're interested in the benefits of just-in-time or lean manufacturing, talk to us about our blanket order program.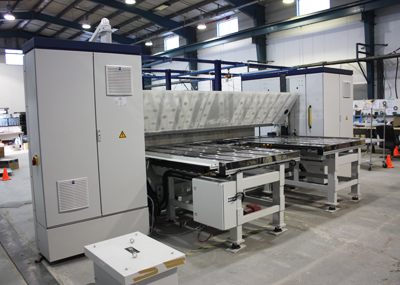 Call us
for details on how we can help with:
Single Orders
OEM Agreements with multiple releases
Scheduled Shipments
Single Orders
Let us know your single order requirements and we will be glad to discuss how we can provide a solution to meet your needs.
OEM Agreements
Call us
to discuss an Original Equipment Manufacturer (OEM) agreement if you plan to reorder more of the same product throughout the year and want a price to reflect this.
Scheduled Shipments
Call us
about how we can reduce your inventory carrying costs and improve your cash flow with scheduled JIT production and delivery. For Pricing, contact us at
info@protocase.com
or 1-866-849-3911