Products & Services
Protocase manufactures fully finished custom electronic enclosures and associated parts from a wide variety of materials and components, in 2-3 days with no minimum order. Protocase also provides expert and affordable enclosure design services.
Higher Volume Manufacturing
Protocase Tech Tip Video
Quick video about Blanket Orders
If your organization requires custom metal enclosures, parts and panels in larger quantities, made quickly in small batches, the Protocase Blanket Order Program is a perfect fit for your needs.
Get volume pricing without having to get all of your parts or enclosures made all at the same time. Eliminate the risk and expense of carrying inventory that you don't need.
We offer two different types of blanket orders to suit different needs and requirements:
Prototyping Blanket Order: The ideal option if you are coming up with a first design, and aren't certain the design your team has created will perfectly suit the project requirements.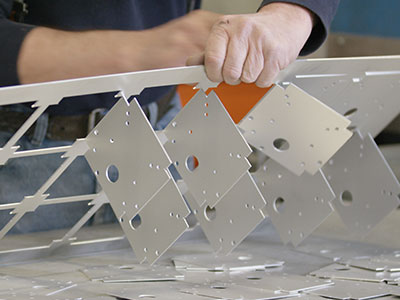 Purchase your first article release at regular quantity 1 price. Once you are ready to move forward, your design will be manufactured in release quantities (quantity 5 and up) for a 12-month period to suit your needs. Pricing for these releases will be based on the price for the total quantity you've ordered, minus an additional credit that will be issued for each unit released.
Standard Blanket Order: Also known as JIT (Just in Time) production delivery, this is the best option if you have a custom design that you want manufactured in low- to large-volume quantities on a regular basis within a 12-month period. Quantities can range from as low as 5 per release, or as high as 100 or more within a release.
You can take advantage of lower price per unit when you know you will need to order numerous times throughout a 12-month period. You dictate when your releases are manufactured and shipped to you, based on your requirements.
Custom Manufacturing Made Easy
Whatever your needs, we are here to help.
Contact us for details on how we can help with single orders, OEM agreements, or any blanket-order arrangement that will best suit your requirements and application.