Products & Services
Protocase manufactures fully finished custom electronic enclosures and associated parts from a wide variety of materials and components, in 2-3 days with no minimum order. Protocase also provides expert and affordable enclosure design services.
Protocase Product Inspection Services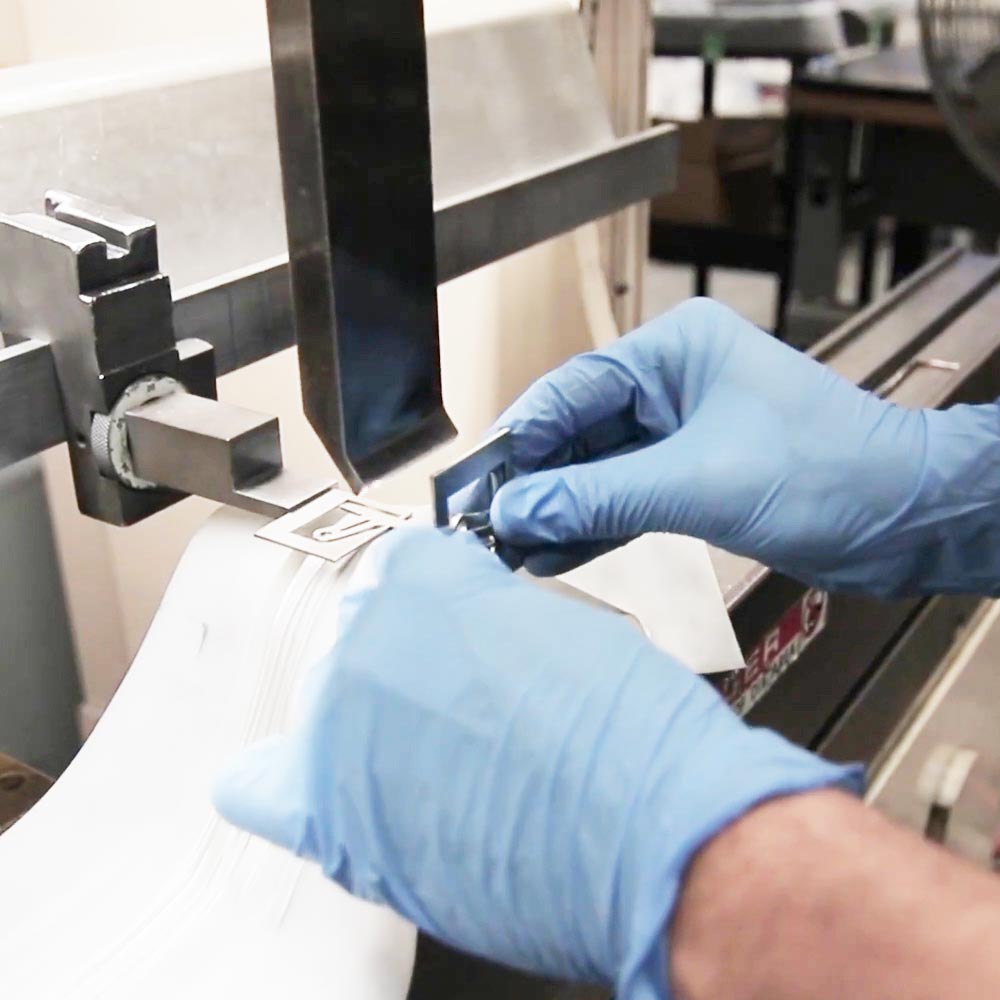 As part of its AS9100D and ISO 9001:2015 certification, Protocase offers a full suite of product inspection services of any critical aspect of sheet metal and CNC machined parts. This type of service is typically used for aerospace clients, as well as those who have mission-critical parts, or a formal quality program.
This includes parts and assembly detailed measurements for features, interface dimensions and product safety critical aspects.
Protocase Product Inspection Services includes:
One of the means by which we provide Inspection Services are through the use coordinate measuring machines (CMM), which are devices that measure the geometry of physical objects by sensing discrete points on the surface of the object with a probe.
What We Inspect
Through Protocase Product Inspection Services, we are able to objectively inspect all verifiable or quantifiable aspects, including:
Components
(Presence and Placement)
We can also inspect any custom aspects that you may require. Contact us to discuss your specific needs.
Why Choose Inspection Services?
At Protocase, we are able to manufacture custom sheet metal and CNC machined parts to tight tolerances.
When designing and building use-end parts and functional prototypes, it is crucial that the parts made match the 3D model.
By choosing Protocase Inspection Services, you have the peace of mind of accountability. Inspection Services validates and verifies that the parts being made match the manufacturing build-print information provided to our production team.
Quality Certificates & Documentation
It is our standard to provide multiple strand inspection reports, as well as part number accountability, product accountability and characteristic accountability.
The documentation generated by our Inspection Services serves the purpose of being a quality record for reviewing of accountability and planning. As well, it is useful for performing periodic surveillance and audits to verify conformance, evaluating root cause and corrective action when non-conformances occur.
CMM for Sheet Metal & CNC Machined Parts
CMM for Sheet Metal
By using a Hexagon Romer Arm with extremely precise encoders on each of its joints, we are able to achieve highly accurate tactile measurements on sheet metal parts.
Limitations:

Envelope
Max 98.4" (2499.36mm) radius from base of arm
Accuracy
Volumetric accuracy: 0.0011" (0.0279mm)
Repeatability
0.0008" (0.0203mm)
CMM for CNC Machined Parts
Using computer numerically controlled CMM equipment, we can carry out preprogrammed measurement tasks in order to complete full dimensional inspections on CNC machined parts.
Limitations:

Envelope
19.865"x 19.865"x 19.865" (500mm x500mm x 500mm)
Accuracy
0.000094" (2.4 +L/300 micron)
Repeatability
0.000019" (0.47 micron)
Ultimately, size constraints will depend on part geometry. For more information, please contact us to discuss your Inspection Services requirements.
For CMM-measurement verification specifically, we are currently able to measure features that are 0.0394" (1mm) or larger in diameter.