Design Your Enclosure
We strive to make the design process simple for you, whether you are an expert in enclosure design, or an electronics professional who is experiencing custom enclosures for the first time. Click on the tabs below to learn more.
Protocase Mechanical Design Services
Protocase Tech Tip Video
Quick video about Design Services
Want to try designing yourself?

Design custom parts, enclosures and panels with zero mechanical design experience. Be confident knowing you're designing within manufacturability guidelines.
You need a custom part or enclosure. But you either lack the expertise to create the design yourself, or you are too pressed for time to take on designing when you have so many other critical tasks.
Protocase Design Services is here to help remove the bottlenecks, so you and your organization can stay productive and meet your critical deadlines.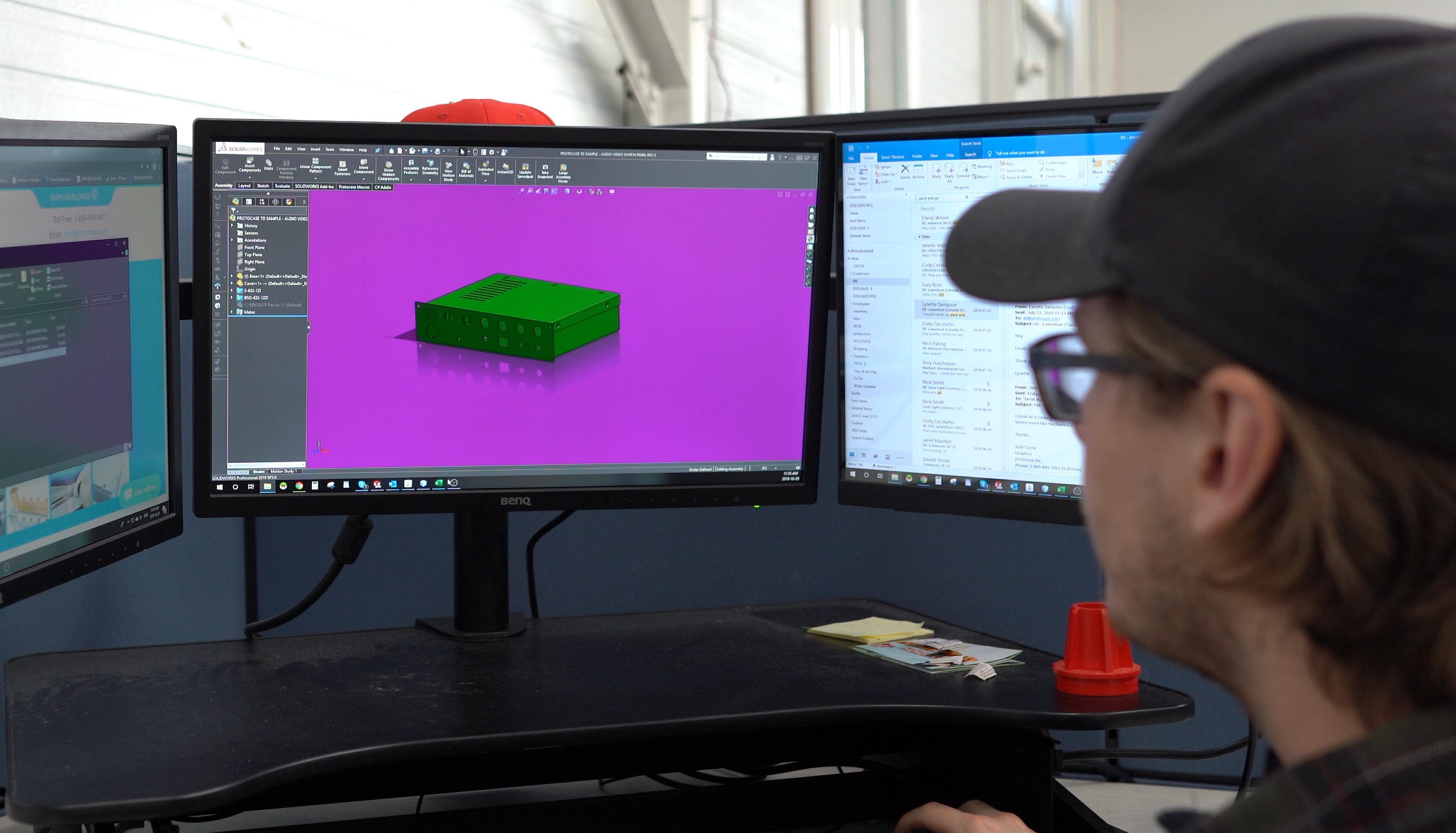 How Protocase Design Services Works
For a reasonable hourly rate, a member of our Design Services team can design your custom part or enclosure for you, starting from anything from a rough description, sketch to components and boards.
We can also deploy 3D-scanning technology to recreate a part or component.
Our Design Services team deeply understands Protocase's manufacturing capabilities. You can rest easy knowing you'll get a manufacturable designed according to your specific requirements.
Protocase Design Services works for many different scenarios:
Bringing a design idea to life based on a sketch or vision
Designing an enclosure or part around components and boards
Creating a CAD file of an existing part
Converting a PDF into a CAD file
Enjoy an easy, fast and cost-effective experience with Protocase Design Services – your trusted partner in prototyping and product development.
"We rely on Protocase to convert our drawings into physical prototypes and proof-of-concept enclosures. The responsiveness and high level of expertise have been of great benefit to LDG Electronics."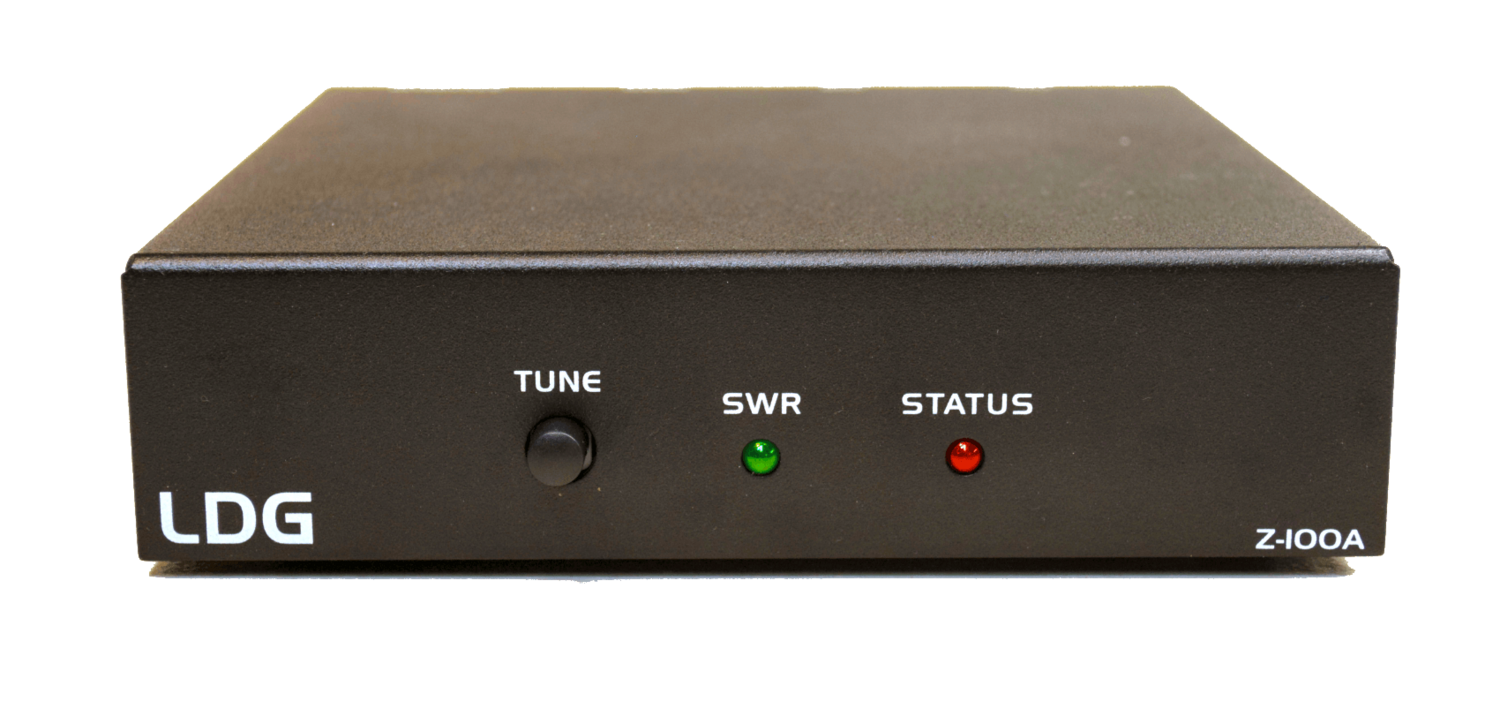 Protocase Design Services FAQs
Our Design Services can design anything from sheet-metal enclosures, parts and panels to CNC machined parts, 3D printed parts and more.
Essentially, you should have a sense of what you need designed. It's okay if you don't know all of the specifics. But to start, it helps to supply things like rough sketches, data sheets, photos or drawings. You should let us know if you have a specific material in mind for your project (as well as a corresponding thickness, if you know that already).
Yes. We will provide you a price quote of the Design Services project based on the information you provide. If the scope of the project changes, we may need to adjust the estimate. You will be advised as soon as possible.
Yes. You must approve the final drawing before it enters manufacturing. We will not move forward unless you approve.
Yes. When you work with Protocase Design Services, you own all drawings that are produced.
Protocase Design Services is an hourly rate of $120. The number of hours required for your project will depend on the complexity of the design and its components.
Our Design Services team will deploy different technology and tools in order design what you need. If you are sending us parts that need to be modelled, our 3D scanners will quickly generate a CAD model. We also use different instruments like calipers to measure dimensions.
Yes. While customers typically use Protocase's one-stop custom manufacturing for their parts, you may also take your design once finalized to another manufacturer. Remember – you own all parts of the design(s) created with Protocase Design Services.
Protocase Design Services Terms & Conditions
• When engaged to provide design services, Protocase will supply drafting services to create CAD designs, under your direction, using design details, drawings or sketches, verbal descriptions, components, or other guidance or information provided by you.
• You own any and all CAD drawings produced as a result of this engagement.
• You must approve the final drawing before it enters manufacturing. It is your responsibility to ensure that the final design is suitable for your purposes.
• Quotations are based on the information provided by you at the time the quote was given. Should the scope of the project change, Protocase reserves the right to adjust the estimate.
• Quoted prices include time to create the design, plus two iterations. If further iterations are required, Protocase reserves the right to adjust the estimate.
• Should it become necessary to adjust our estimates, Protocase will make every effort to inform you as soon as possible.
• Please note that additional lead time is required for design services. The total time to have a design services enclosure built is the sum total of the design services lead time, time that you take to approve the design, plus the manufacturing lead time.
• Protocase will make every effort to maintain customer privacy in the normal course of business. However, if there are specific requirements for secrecy or non-disclosure, then arrangements should be made in advance.
View our full Terms and Conditions: