Products & Services
Protocase manufactures fully finished custom electronic enclosures and associated parts from a wide variety of materials and components, in 2-3 days with no minimum order. Protocase also provides expert and affordable enclosure design services.
Electronic Enclosures
Custom Computer Enclosures
Protocase custom builds enclosures for computer applications, which are built to your design in 2-3 days. Computer enclosures often start as standard rackmount, U, L shape designs, as well as ATX or mini-ITX enclosures. Customers then add details such as custom standoffs to mount motherboards, cutouts and fasteners to accommodate power supplies, drives and drive bays, ventilation holes and fans, switches, connectors, etc. We can work from your own CAD files, and if you do not wish to design from scratch, consider using our free 3D CAD software called Protocase Designer, or a template from our free online template generator. If you lack the time or resources to design your custom enclosure yourself, our expert design services team would be happy to assist, for a reasonable fee.
Custom computer enclosures: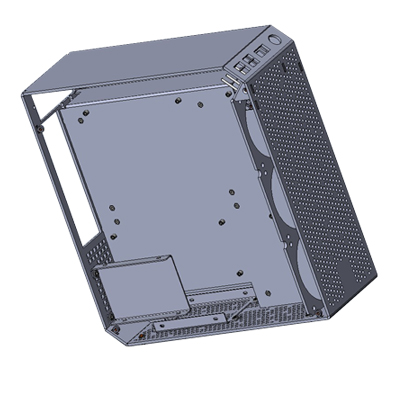 Get started by choosing one of the following easy design options:
Details:
Available in a wide range of dimensions
ROHS Compliant
How to Design Enclosures for Motherboard-Based Systems
If you're keen to design a custom enclosure that will accommodate an ATX or mini-ITX motherboard, but don't know where to start, we have a resource that will help guide you in the design process. Read our paper that describes in full detail how to design custom enclosures for ATX and mini-ITX motherboards.
Customer Spotlight: Engineering a Small Computer Case for High Powered Components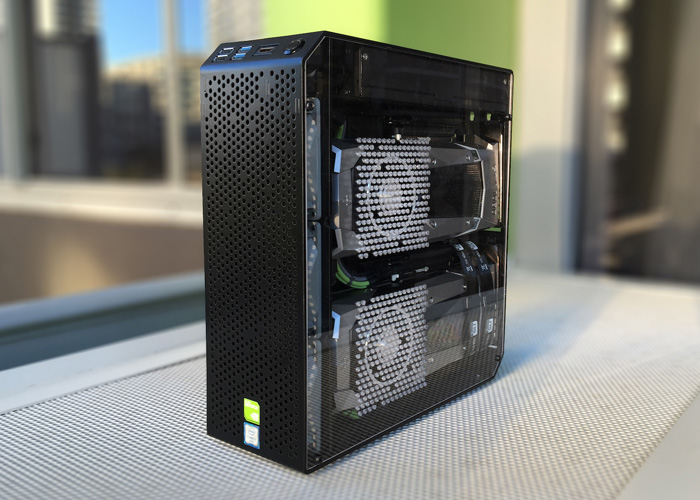 When Lukasz Dyjakon set out to design his custom computer enclosure, he had one primary goal in mind – make the case as small as possible, while still remaining elegant and functional.
Check out our customer spotlight
to find out how Dyjakon realized his vision with the help of Protocase's engineering services and professional-grade custom manufacturing.