Products & Services
Protocase manufactures fully finished custom parts & components from a wide variety of materials and components, in 2-3 days.
Custom Sheet Metal Parts & Precision Components
Built in 2-3 Days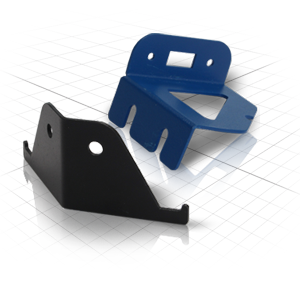 Protocase manufactures custom sheet metal parts, such as brackets, plates, frames, arms, bus bars, fixtures and more, in 2-3 days, with absolutely no minimum order.
We make it easy as possible for you by offering a one-stop source for custom, fully finished precision sheet metal parts. Choose from a variety of materials, hardware, fasteners, and powdercoat colors to fully finish your custom sheet metal part. Add graphics such as a logo or labeling with our direct digital printing and silkscreen services.
Gallery of Custom Parts with CAD Models:
We build parts to your design:
Rapid Turnaround:
Built in 2-3 Days
No minimum order
Quantity 1 welcome
Wide range of hardware and accessories Read more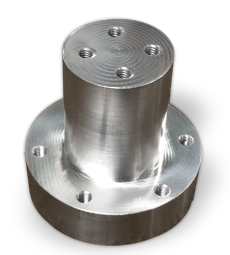 Did you know we also make custom CNC machined parts?
Click here to learn more.
Get started by choosing one of the following easy design options:
Protocase manufactures custom sheet metal parts & components for many industries:

ELECTRONICS

AEROSPACE

MACHINERY

TRANSPORTATION

SCIENCE &
RESEARCH

MANUFACTURING

FURNITURE
PROTOTYPING

AND MORE

ELECTRONICS

AEROSPACE

MACHINERY

TRANSPORTATION

SCIENCE &
RESEARCH

MANUFACTURING

FURNITURE
PROTOTYPING

AND MORE
Resources
Customer Spotlights: