About Us
Protocase delivers a whole new experience to engineers and design professionals by delivering custom electronic enclosures with unmatched speed, simplicity and service.
Creativity from the Protocase Community
Over 9000 customers around the world are using Protocase to manufacture their custom electronic enclosures and components. They range from small startups to major technology companies and research institutions. This means that we get to see a multitude of designs from many areas of technology. We have to admit that we find many of these designs interesting, and, in fact, it wouldn't be a stretch to say that our customer's designs are sometimes more interesting than our own work! Thus we created this "spotlight" section, which will be devoted to sharing some of the creativity that we see within the Protocase community.
Customer Spotlights
August 2016

The folks at Countertop Brewery have been working hard over the past 7 years to change this time-consuming process for home and craft commercial brewers alike. The brew masters behind the company have taken the beer game to the next level by engineering a system that allows brewers to focus more on the craft of brewing and think less about equipment and process.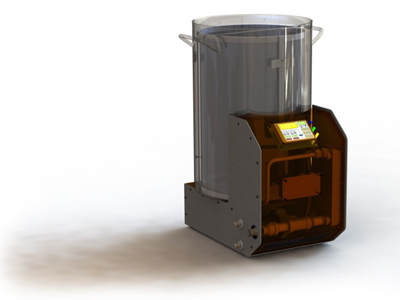 Previous customer spotlights
Case Studies