About Us
Protocase delivers a whole new experience to engineers and design professionals by delivering custom electronic enclosures with unmatched speed, simplicity and service.
Working at Protocase

Established in 2001, Protocase Inc is a rapidly expanding company that focuses on combining advances in software with advanced manufacturing techniques to offer unique custom manufacturing to the engineering, design, and research industries. We are located in Sydney, Cape Breton, Nova Scotia, Canada.
Using the expertise and dedication of 200+ employees (and counting), Protocase is proud to have a client base of more than 14,000 customers throughout North America and around the globe. Our customers include Boeing, L3, Raytheon, Google, Apple, Microsoft, NASA, MIT and many more.
Current Job Postings
Click on any of the PDFs below to learn about our open positions.
If there is no job posting open in your line of work, please send a resume and cover email to employment@protocase.com.
If you are applying for a specific job posting, please make sure to specify the position in your subject line. Thank you!
45Drives (A division of Protocase)

→

Data Storage Specialist
→

Systems & Applications Engineer
→

Account Manager (Sales)

Production

Operations & Admin

→

Director of Quality
Engineering & Design Services

→

Mechanical Engineering Technologist
Research & Development

Account Manager (Sales)

CNC Machining

Work in Cape Breton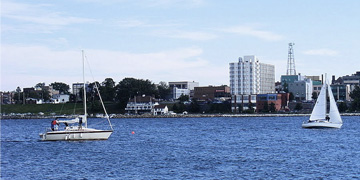 Sydney, Cape Breton Island, Nova Scotia
The reasons why living and working in Cape Breton are endless, but here are just a few of our favourites:
Quick commutes
Affordable homes on generous plots of land
Beautiful scenery for both land and sea
Tons of outdoor recreational activities
Friendly, genuine people
Vibrant arts & culture scene
Watch this video to find out why we love to live and work in Cape Breton: