Products & Services
Protocase manufactures fully finished custom electronic enclosures and associated parts from a wide variety of materials and components, in 2-3 days with no minimum order. Protocase also provides expert and affordable enclosure design services.
Custom 3D Printed Parts & Rapid Plastic Prototypes
Built in 2-3 Days
NEW
Heat-Set Inserts
Create strongly fastened 3D-printed parts and enclosures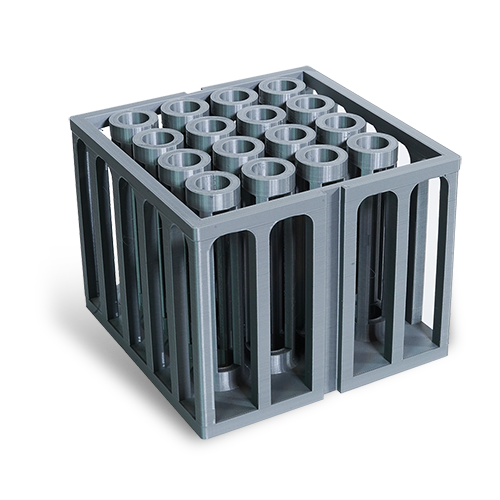 As a complement to its rapid custom manufacturing for sheet metal and CNC machining, Protocase can 3D print parts to fit within electronic enclosures and other applications in 2-3 days, with no minimum order.
Protocase 3D Printing is extremely useful for rapid prototyping and product development, particularly for components for custom electronic enclosures, such as cable support brackets, OLED panel holders, PCB mounts, arms and more.
3D Printing is the process of heating a thermoplastic and printing it layer by layer to form a plastic version of a CAD model. Protocase's 3D printing uses fused deposition modelling (FDM), which involves heating the filament and then depositing it by an extrusion head onto a build platform where it cools off.
Unlike our sheet metal and CNC milling processes, 3D printing is additive. Plastic is added to the design layer by layer to allow rapid creation of prototype plastic parts and end-use products.
If you're designing a custom electronics enclosure for Protocase to build, talk to your Protocase Account Manager about how we can incorporate 3D-printed components into your design. Built in 2-3 days, with no minimum order - shipped together for your convenience!
Gallery of Custom Parts:
File Formats:
We currently accept the following models for 3D printed parts:
.STL files

STL files are a widely accepted file format for 3D printed parts. If you provide an STL file for 3D printed parts, we recommend ensuring your dimensions are accurate to your design requirements, as we are currently unable to verify your part's dimensions.

.sldprt

(or any file format that can be imported into SolidWorks)

We accept any standard CAD file format, with Parasolid, STEP and SolidWorks preferred.
Our Engineering & Design Services team can provide drafting services, such as revising dimensions and making other design changes, on SolidWorks files and other common CAD file formats, for a reasonable design fee.
Work Envelope
The work envelope for our printers is 10.83"x10.83"x11.81" (275mm x 275mm x 300mm).
Tolerance: 0.020"
Filaments
3D printing filament is the thermoplastic feedstock for fused deposition modelling 3D printers.
Each filament has different properties that make it superior for different situations.
Factors you should consider when choosing a filament: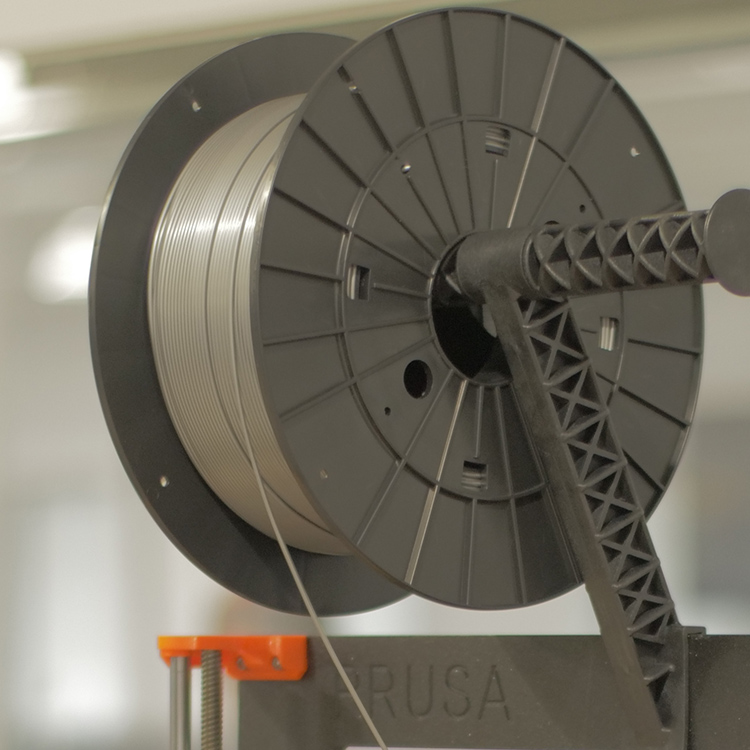 Glass transition temperature (how hot the part can get before it will deform)
Strength
Durability
Flexibility (how much strain the part will be able to withstand)
Protocase currently offers two types of 3D filament:
Polylatic acid (PLA)
Polylatic acid (PLA) is the most commonly used filament due to its easy of printing, both in low temperature requirements and small chance of warping. PLA is made from sustainable materials, including corn starch or sugar cane, and is biodegradable under the right conditions. Its ease of printing makes it the ideal choice for prototyping parts.
Strength: PLA has a similar tensile strength to ABS but its ductility is worse.
Flexibility: Low
Durability: Medium
Biodegradable: Yes, under correct conditions
Glass transition temperature: 60°C

Glycol-modified polyethylene terephthalate (PETG)
Glycol-modified polyethylene terephthalate (PETG) is considered to be a middle ground between PLA and Acrylonitrile Butadiene Styrene (ABS) for its medium strength and ease of printing. PETG is not as hard as ABS, and therefore scratches more easily. In its normal state, it is very translucent, but can be easily coloured. It is more flexible than either ABS or PLA, and therfore much harder to break in half. PETG has very low shrinkage, and therefore doesn't warp.
Strength: PETG's Layer adhesion is unmatched, leaving very strong and durable prints.
Flexibility: Medium
Durability: High, however the durability is less than ABS
Biodegradable: No, but it is recyclable
Glass transition temperature: 80°C/ 176°F

We are currently unable to 3D print more than one filament within a single part.
Heat-Set Inserts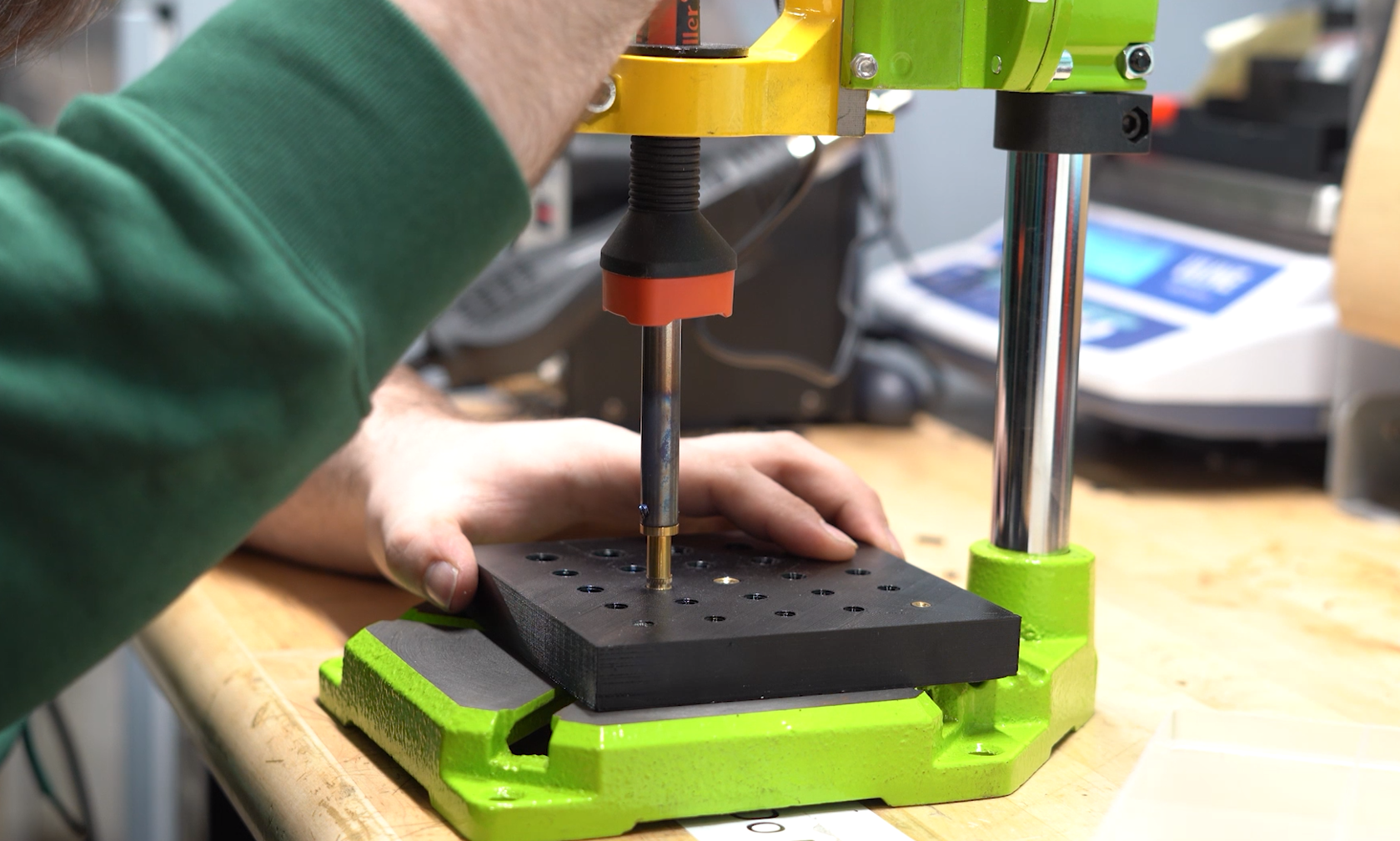 Create strongly fastened 3D-printed parts and enclosures with heat-set inserts. Also sometimes referred to as threaded inserts, heat-set inserts work by softening the surrounding material as they are being installed. Once a heat-set insert is installed, the plastic surrounding the insert is locally stronger, and establishes a secure bond between the metal insert and the thermoplastic.
Protocase stocks brass heat-set inserts in both long and short options. Click here to learn more.
Colors
We currently stock black-colored filament. However, we are happy to order additional filament colors based on your requirements, for an additional lead time and cost.
Infill: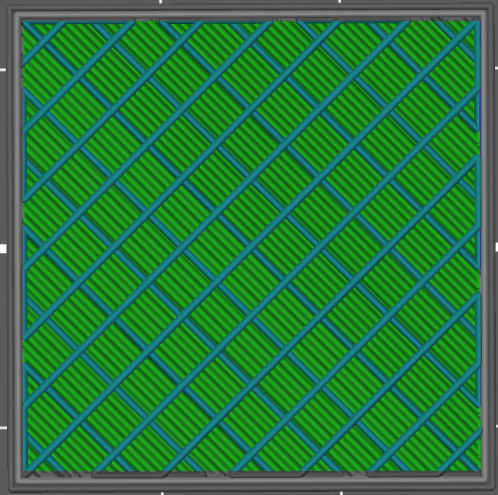 The term "infill" refers to the structure of the inside of the object. The infill determines the strength and weight of part. The higher percentage for infill, the heavier and more dense of an end product - and an increase cost in manufacturing time.
The density of the infill can range in 5% increments from 0-100%. The standard infill percentage is 15%.
Protocase offers rectangular infill as its manufacturing standard.
If you require a different infill pattern, please contact us to discuss your needs.
Layer Height
Protocase employs 0.4mm printing nozzles, which allow for for the following layer heights:
0.004" | 0.1mm
0.006" | 0.15mm
0.008" | 0.2mm

If you require a smaller layer height, please contact us to discuss your options.
Surface Finishes: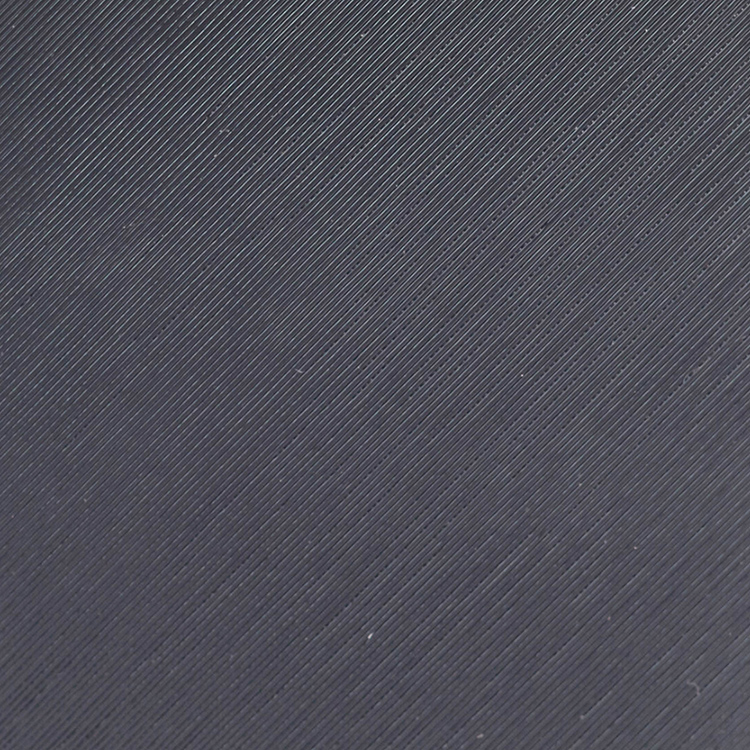 When printing, the material on the surface of the part will be patterned due to the nature of the fused deposition modelling process.
For a streamlined manufacturing process, Protocase offers a rectilinear surface finish as its standard.
If you require a different surface finish for your 3D printed parts, please contact us.