Why We Changed Our Packaging
If you've ordered custom enclosures, parts or panels from us recently, you may have noticed some differences in the way we packaged your order. There's a good reason for that. This blog post will outline how our packaging has changed, and why we decided to move to custom shipment boxes.
The problem with how we were packaging
With our old packing method, our packaging and assembly team would choose a premade corrugated box from our inventory on hand, as close to the size of the parts we manufactured for the customer, then fill the excess space within the box with as much bubble wrap required to pack the unit tightly.
This process occasionally caused issues for customers.
First, if the box didn't provide a very snug fit for the customer's order, it would take a lot of bubble wrap to fill the excess space in the box. Protocase is continuously committed to reducing our environmental footprint. Similar to many of our customers, we have sustainability targets in our manufacturing facilities. Our packaging filler material was not helping this cause.
Secondly, the better the fit of the box, the better the part within is protected. In some instances, shipments with ultra-thin sheet-metal parts could be bent, even when wrapped in copious amounts of bubble wrap. To mitigate this, we would create custom support jigs out of 3D printed plastic and aluminum to prevent damage. But the process of creating and testing the proper support jigs could sometimes delay the shipping process – and the last thing we wanted was for our customers to have to wait longer for their parts and have their projects be stalled. We knew something had to change.
After months of research, gathering data and planning, our Research and Development team implemented a solution.
Enter the EM7-35, our custom box maker
The EM7-35 is an automatic packaging machine, which can produce a wide range of box designs. It combines the precise technology, equipment, accessories and services required to package and ship your orders via a dimensionally optimized and cost-effective solution.
By replacing our former inventory of over 30 different pre-made boxes sizes and excessive bubble wrap, we have transitioned to packaging being made on demand. Not only is this packaging superior for creating dimensionally appropriate boxes, but in turn it means packages are more cost effective to ship and take less time for our team to create.
The box-making machine allows us to create many styles of boxes, in a wide range of sizes in order to accommodate the vast range of custom parts that engineers, researchers and scientists require from all over the world.
What does it mean for you?
Our new packaging system is flexible and versatile – perfectly sized to fit the parts we've manufactured for you. Going forward, your parts will arrive with less packaging material to throw out, and less likely to have received any damage in transit.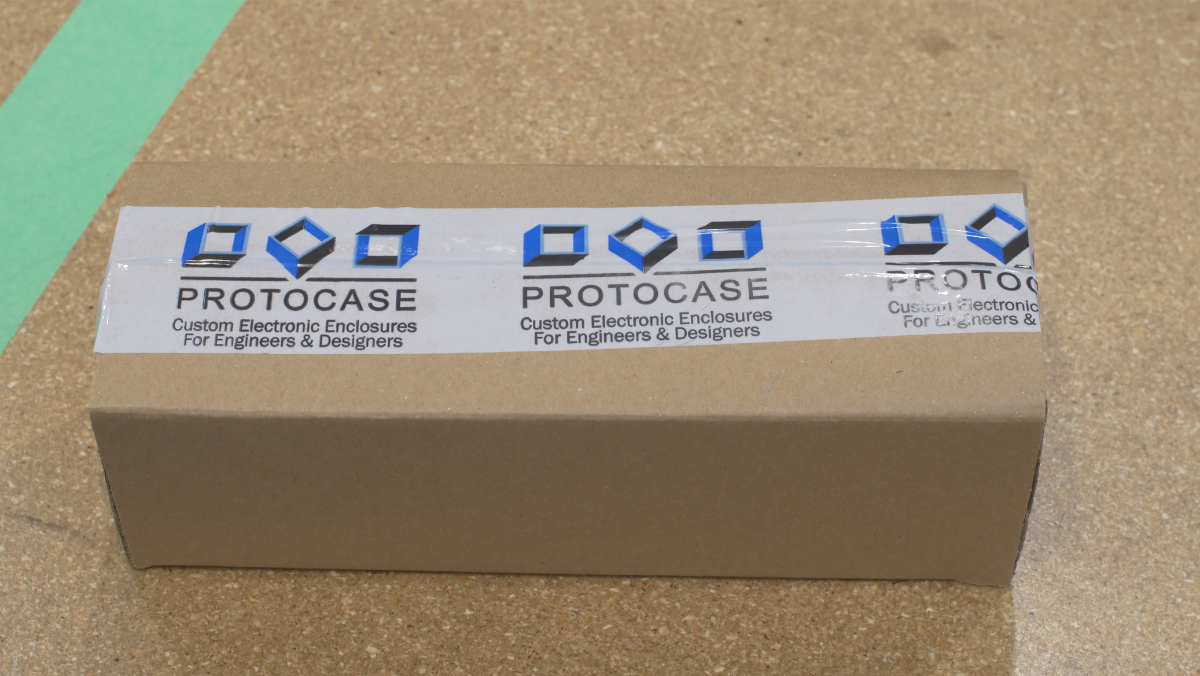 Why this matters:
Way less corrugated cardboard – The average shipping box contains 40% empty space. Within the first six weeks of deploying the EM7, we've reduced our usage of corrugated cardboard by 33%.
Minimized shipping damages – Damages to products often occur when they jostle around inside the carton. We are confident that eliminating the previous empty spaces in our boxes will be key for your parts getting to you as we manufactured them.
Way less bubble wrap – The smallest possible box means there's a reduced need for unsustainable void fillers like bubble wrap. We understand that you don't want to have to throw away oversized boxes and the copious amounts of plastic bubble wrap sent with them, especially if your organization is committed to minimizing plastic usage as part of sustainability targets.
Reduced infrastructure – Our new packaging solution has eliminated the need to have massive shelves of corrugated carboard boxes, freeing up facility space for other machinery to serve you better. There's also less box management costs and burden on our admin and receiving teams.
Optimized shipment pickups – By using smaller boxes that are optimal in size for the parts we're shipping, our shipping partners can accommodate more packages on their trucks. This means your orders get to you as quickly as possible!
Our team is excited to share this new packaging solution, as we strive to find ways to serve you better and improve as a company.
If you have any feedback on your recent ordering experience with us, let us know. We're here to help you get your projects done by quoting, manufacturing and shipping your order as quickly as possible. Contact your Protocase Account Manager if there's anything we can do to help!