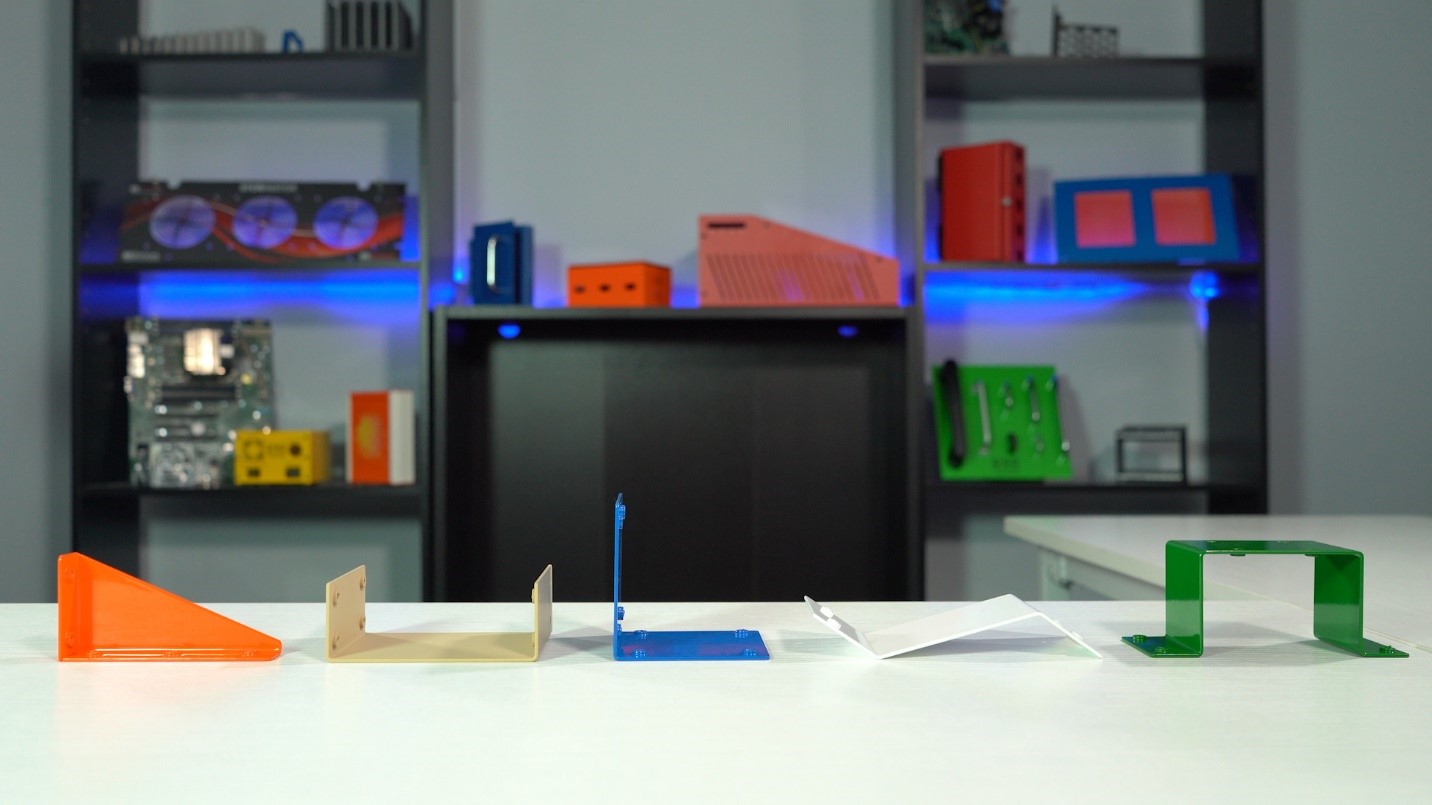 When it comes to sheet-metal brackets, there are several standard styles and shapes. Each sheet metal bracket style serves a specific requirement for mounting a component, or being compatible with a particular surface shape. Here at Protocase, because we are here to help you get your projects done on deadline, we can manufacture just about any kind of metal bracket you need (so long as your design fits within our tooling requirements), whether as part of a custom enclosure design, or as a standalone component.
This blog post will give a rundown of the five common bracket styles and their ideal use cases, in order to help you in your design decisions.
Before we dive into the different styles of bracket we offer, two quick tips.
First, Protocase Designer is our in-house CAD software that allows you to quickly and easily design, quote and order manufacturable custom enclosures, panels and parts, including brackets. Protocase Designer is an awesome option if you're looking to design brackets quickly because it allows you to pick your style, size, material, and finish then quickly customize it with the cutouts and fasteners you require.
Secondly, keep in mind that not all of these brackets need to be designed at 90°. If you have parts or components at a different angle, we can bend your bracket to within +/-1° of your desired angle to ensure your components are secured properly.
Bracket styles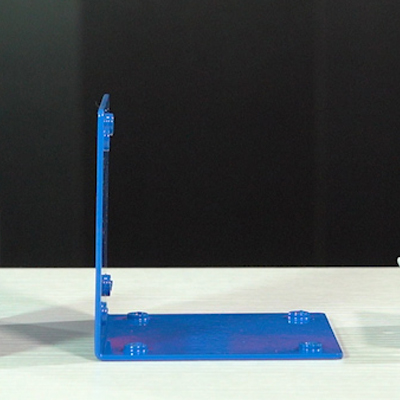 L-Bracket:
L-Brackets are commonly used for mounting a horizontal component to a vertical surface, or vice versa. Also very handy for installing a shelf in your electronic enclosure!
Make sure to keep in mind material and thickness when designing L-brackets in order to ensure they can carry the load of whatever you are attempting to mount.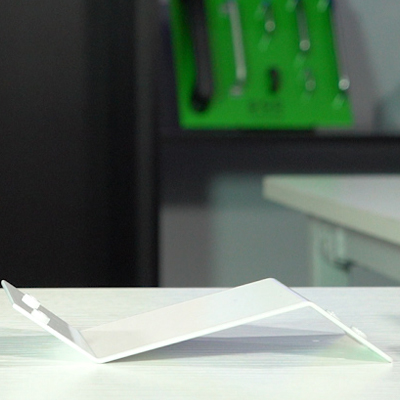 Z-Bracket:
These are bent twice into the shape of a Z. They are used for mounting offset parallel surfaces.
Z brackets are useful for when you require components to be secured at different heights within the inside of your enclosure.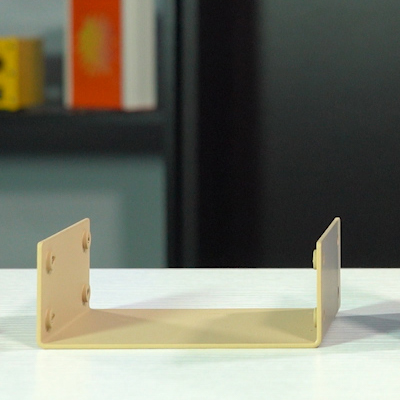 U-Bracket:
As you might guess, these resemble the shape of a U. They are useful for mounting parallel surfaces together.
The space between the two flanges is often used to retain a component, as it can hug both sides. U-brackets are often used to install things such as power supplies or hard-drives.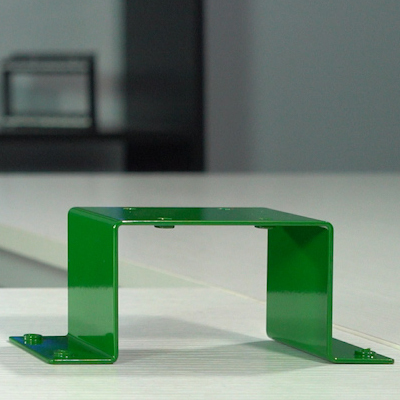 Offset Bracket:
These offer a similar mounting style as a Z-bracket in that they mount parallel surfaces.
Offset brackets are also commonly used like U brackets in order to contain components. The bottom flanges would typically mount to the inside of your enclosure, and your part component or part would mount to the raised surface.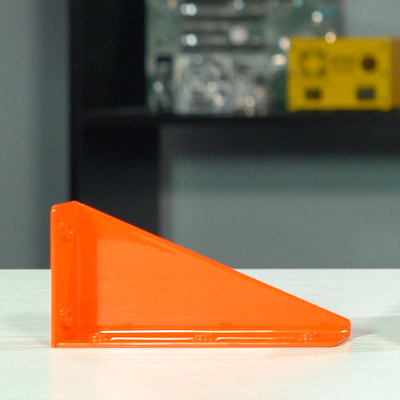 Gusset Brackets:
These brackets form the shape of a triangle. They are used to provide rigidity between adjacent surfaces within your design. The name comes from a "gusset", a sewn in piece of fabric that enlarges and adds rigidity, as they are typically welded into a design to provide extra support.
Gusset brackets can be made in any size to fit your application, and can have the seams welded to provide extra support.
Conclusion – and Final Tips
Remember: we highly recommend Protocase Designer for your custom brackets, because it's the fastest and easiest way to design, quote and order the parts you need.
We're here to keep your projects moving, and help you meet your deadlines. That's why we provide custom manufacturing in 2-3 days, with no minimum order.
Want to discuss a design you're working on? Contact us to get started. We can create any custom bracket design that fits within our tooling constraints, so if you require a bracket design that has not been included in this guide, reach out to our team about getting it created.