Case Study
BOXGODS.COM
Getting to tinker with thousands of dollars' worth of high-end PC hardware has its pluses, but it also has a few downsides as well-one of them being the repetitive swapping in and out of parts during benchmarking. I often only have access to hardware items for a week or less, and if it's a round-up, there can be five systems worth of parts that have to be assembled in many different combinations. Having looked around online for a test bench, the choices are slim at best. I made some notes on what I would like from a test bench, and asked the rest of our review staff to do the same. I have consolidated the resulting lists for you below:
Better access to the motherboard, and the components mounted to it.
Simplified water cooling for OC
Easy HDD access for 2 to 4 drives.
Low cost (so all review staff can have one).
Simple construction with basic tools.
Easy to maintain.
Well, that shouldn't be too hard after all,
I build modded PC's all the time...
THE PROTOCASE EXPERIENCE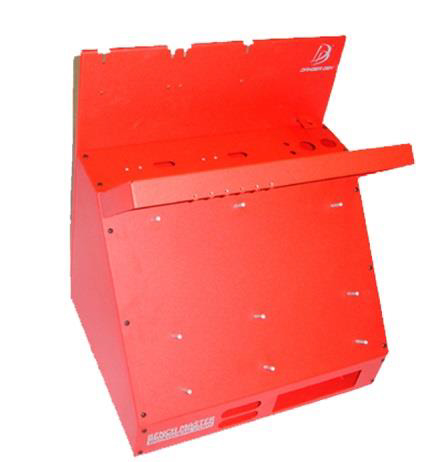 "ProtoCase.com would say they build a prototype of your design--I would say it's more like idea fulfillment. Whether you use their handy and easy design software, CAD, or simple sketches, the process of refining your design is straightforward and their engineers may even surprise you with real improvements. The actual production of your prototype is simply first rate start to finish, and you will be pleased with the value. "
- Gene M. Phipps