All Saints High School First Robotics

All Saints Robotics Sponsorship Video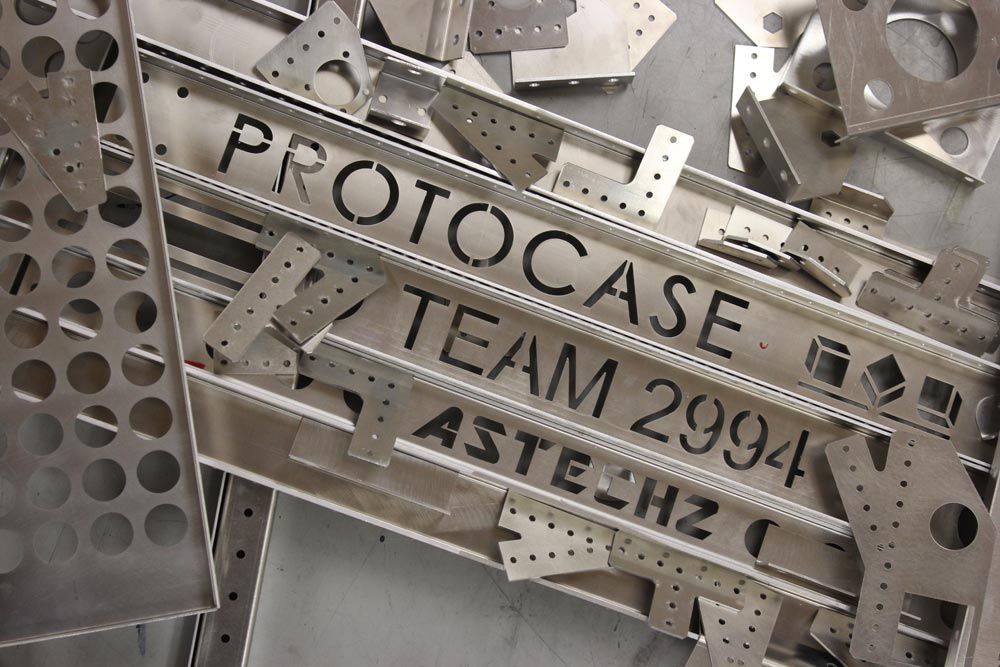 Each year, Protocase sponsors the All Saints High School First Robotics team from Kanata, Ontario, Canada. Working together gives Protocase the opportunity to help out inspiring young minds in their journey towards a career in science, engineering and technology. First Robotics allows students to design and build a robot to compete in various robotics competitions held throughout the country.
We are thrilled to be able to work with Paul McDonough and the All Saints team, and feel the positive energy as these students exercise technical creativity, and engage in cutting edge engineering and design. The initial design of the robot is given to Protocase and the sheet metal components are built by our rapid manufacturing process and sent back to the team to assemble. The 2014 robot can be viewed here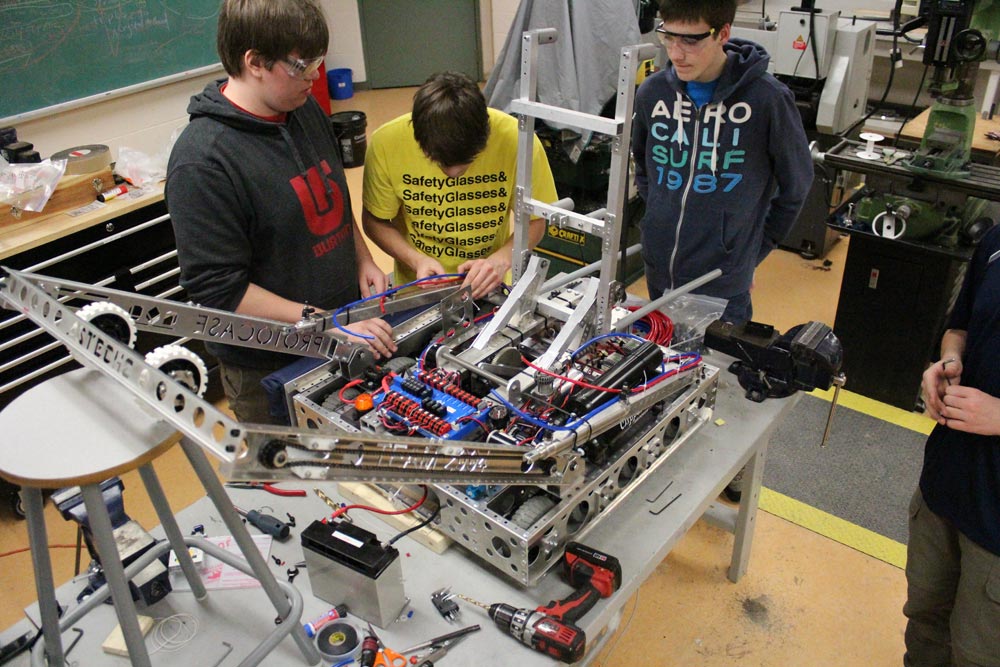 Paul McDonough, the team's leader, was kind enough to give a testimonial. "The fit and finish of the parts is a tribute to the precision and accuracy of Protocase's fabrication process". We look forward to working with the team each year and witnessing the extraordinary work of bright minds.