The NASA Robotic Mining Competition (NRMC) is an annual event, taking place each May. This year marked the ninth consecutive year of the competition, and the sixth year that Case Western Reserve University (CWRU) took part. Around 50 schools compete each year, bringing together hundreds of students and industry professionals.
The goal of the competition is to simulate and generate ideas for robotic mining on Mars in order to help NASA plan for the future of space exploration - with the ultimate goal of sending humans to the surface of Mars. This year, the competition challenged teams to design and build a robot that was capable of harvesting simulated Martian icy regolith, which is essentially the icy subsoil lying approximately 30-60 centimetres underneath the planet's surface, which could be used as a source of water on Mars.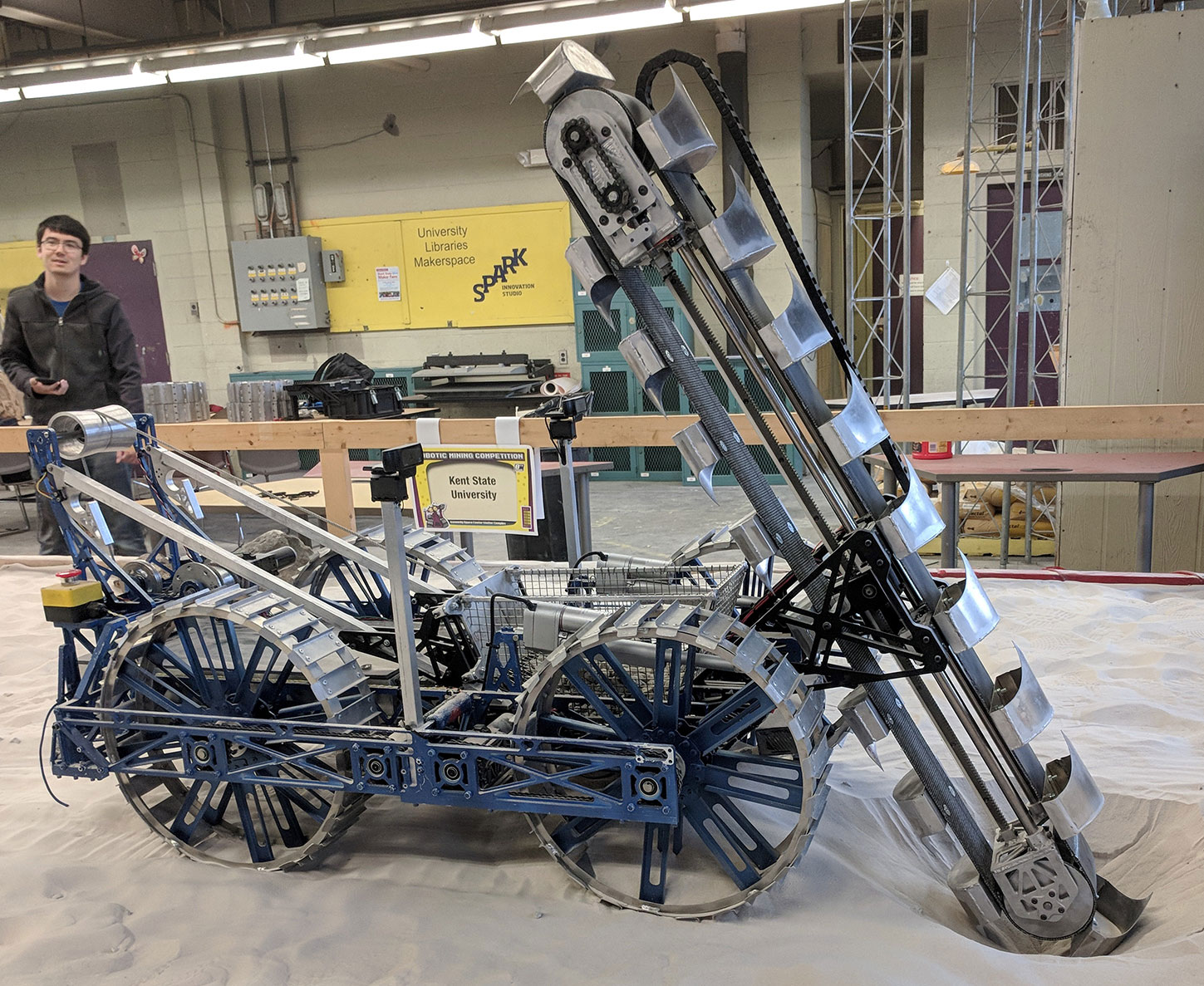 The Robot Built by CWRU
Case Western's team of 42 people worked hard for seven months to completely build its robot from start to finish.
This year's goal was to create a robot that was capable of digging up to 55 centimetres below the bottom of its wheels, as well as being able to navigate around the entire competition autonomously.
Protocase's Student Sponsorship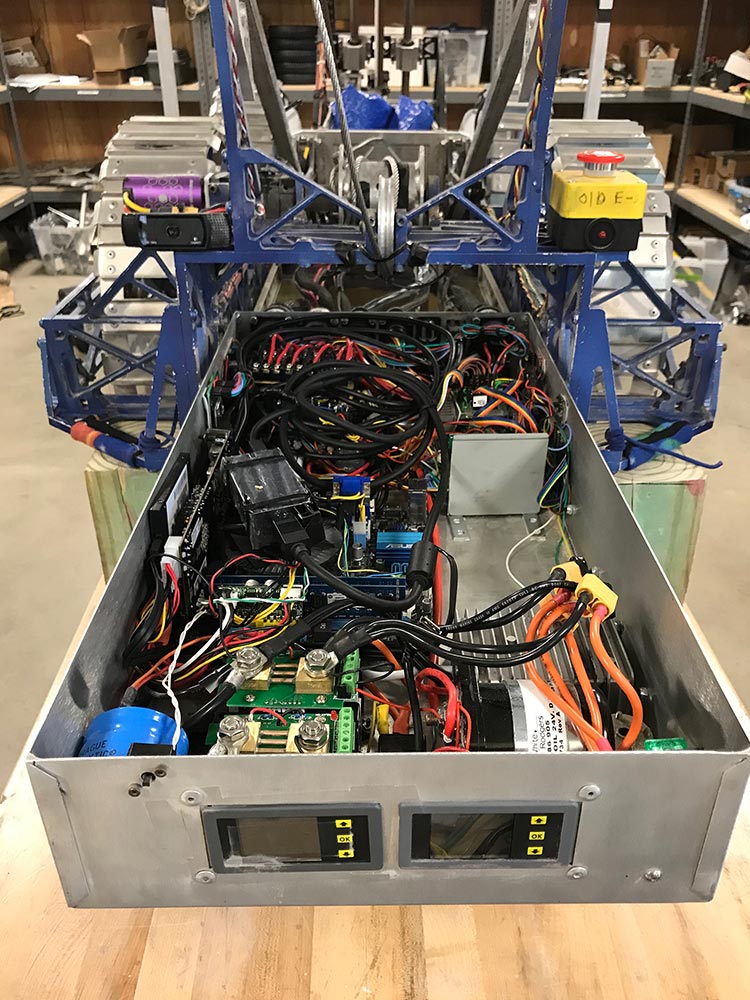 Building a machine with such complexity required the team to implement many sophisticated components and parts into the core of the robot. By teaming up with Protocase and taking advantage of its student sponsorship program, Case Western was able to have a high-quality electronics bay manufactured for its build. CWRU requested a five-sided sheet metal box with very specific cutouts for important I/O connections. The box also had to meet clearly defined size specifications, since the enclosure had to be placed in a very confined area of the build.
"The electronics bay housed almost everything that had power running to it," says Ben Lindstrom, Case Western's NRMC team lead. "This included anything from the motherboard that ran the robot's code, to the motor controllers that control each motor individually to move the entire robot. Without the electronics bay, that robot is nothing but a fancy-looking centerpiece."
The Future for Case Western's NRMC Team
The NASA Robotics Mining Competition took place from May 14-18, 2018 at the Kennedy Space Center Visitor Complex in Cape Canaveral, Florida. By the end of the event, Case Western won two awards for its efforts:
Systems Engineering Paper Award: 2nd Place
Slide Presentation and Demonstration Award: 3rd Place
The next point of focus for the team is next year's competition. With another robot to design and build, Lindstrom says that they are looking to finish in the top three out of 53 registered teams.
"Our goals, moving forward, are to improve team-wide communication and to better understand the need of the team as a whole, not just the mechanical sub-teams."
Lindstrom also mentioned that they plan on working with Protocase again next year to assist with their future build. "There are certainly lots of challenges that come up during the process of creating a robot," he explains. "However, when parts are made to the exact specifications like the box we received from Protocase, it makes our lives a whole lot easier."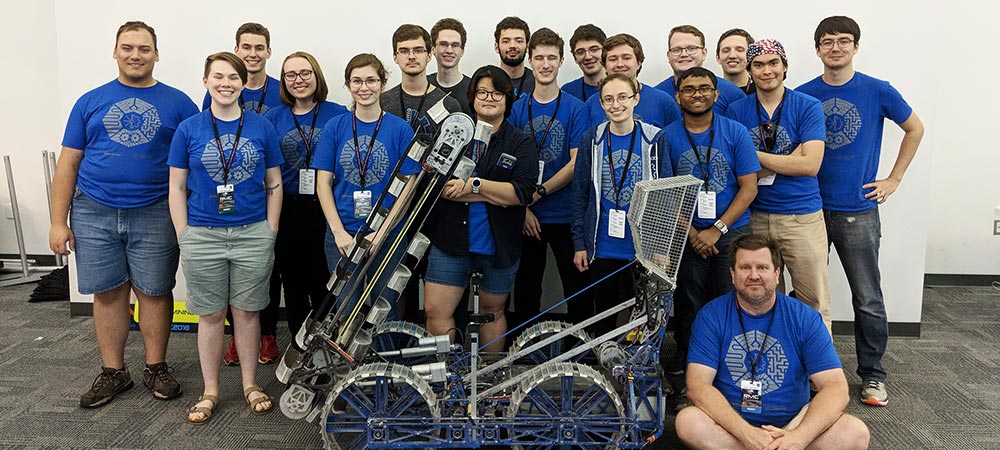 To stay up to date with Case Western Reserve University's NRMC projects, visit its website.