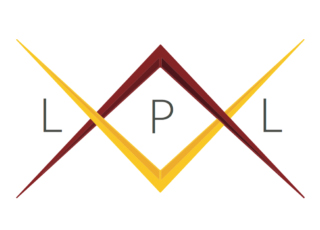 The Liquid Propulsion Laboratory (LPL) is a completely student-comprised group of engineers based out of the University of Southern California. Started in 2015, LPL was founded on the idea of providing students with hands-on industry tailored experience in developing liquid rocket engines, creating a challenging environment for students to aid in preparation for the workforce. One of their current projects is a Static Fire Test Stand called Hydra, which is used to test liquid rocket engines.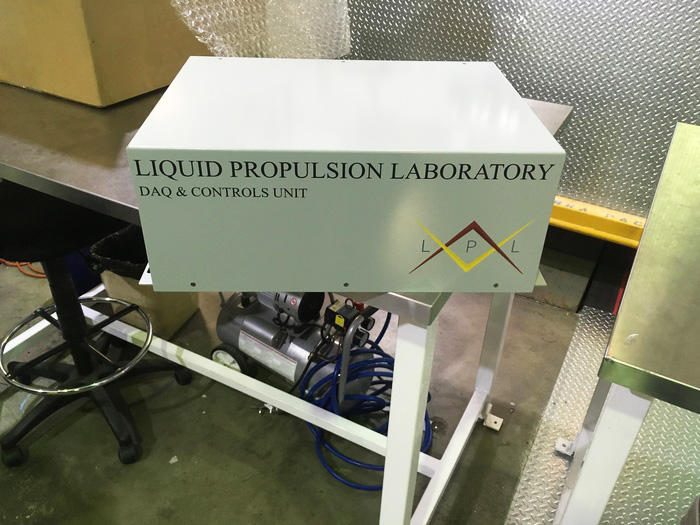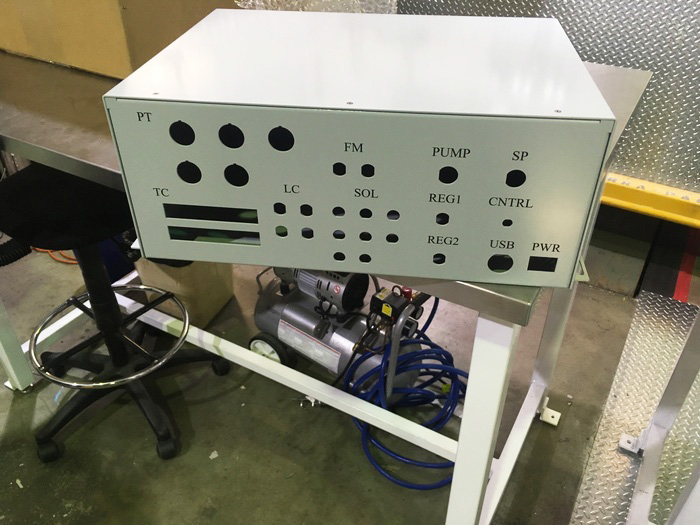 How Protocase was Able to Help
As part of its Student Sponsorship Program, Protocase manufactured an electronic enclosure for the test-stand to hold its electronic components. The L-shape enclosure featured custom cutouts in the rear for connectors, ANSI 70 Gray powdercoat and digitally printed labels and logo.
"The goal was to design an electronics box to house all the necessary equipment to test liquid rocket engines, including operating valves in the feed system to process data from sensors such as pressure transducers and thermocouples," says Jan Fessl, the project's Data Acquisition and Controls Design Engineer. "Protocase enabled me to quickly design an electronics box with cutouts for different types of connectors. This made integration of the electronics more convenient, especially in rapid prototyping."
Fessl says he also appreciated the user friendliness and "very good customer service" of Protocase Designer, Protocase's free CAD program, which helped him to design the enclosure to meet his exact requirements.
Looking to the Future
In December of 2018, the team of students plan to launch a one-ton rocket with the goal of hitting 20,000 feet. However, for this project, it would seem the sky is definitely not the limit, as the group of young engineers hope to one day reach space.
"We're moving from doing ground test-stand equipment to actual flight hardware that will go on a rocket," explains Fessl. " hope that we can continue collaborating with Protocase for our future electronics boxes that will make it to space."


To learn more about the Liquid Propulsion Laboratory and its work, visit its website.