Community
Over 14,000 customers around the world complete their projects faster by using Protocase to manufacture their custom electronic enclosures and parts.
From medical devices to cars, food production to aerospace, virtually every part of our advanced, industrial world depends on accurate, standard measurement. Those measurements come down to metrology, which is the science of measurement.

The team at Nanovea knows this all too well, as a leading designer and manufacturer of metrology equipment.
About Nanovea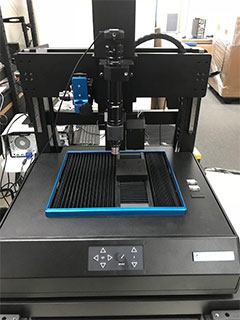 Headquartered in Irvine, California, Nanovea designs and manufactures equipment for measuring characteristics of materials - primarily surface roughness and indentation hardness.

After years of experience providing solutions for profilometry, mechanical and tribology applications, the company began designing and manufacturing instruments. The goal? To simplify advanced measurement technology in order to stimulate materials engineering for the common good.

Ease of use, advanced automation, and the dedication to superior accuracy are the driving forces behind Nanovea's full range of Profilometers, Mechanical Testers, and Tribometers. In addition, unlike other manufacturers, Nanovea also provides laboratory and consulting services.

In addition, Nanovea offers many critically important tests, including surface roughness, nanoindentation, scratch and wear testing, among many others. As a result, Nanovea's instruments can be found internationally in prominent educational and industrial organizations, from automotive to cosmetic, biotechnology to medical devices to microelectronics and space applications.

With thousands of clients from a variety of industries relying on Nanovea for accurate metrology solutions and experienced assistance, the team is constantly working to improve its equipment and develop new technology. Without a nimble and fast prototyping partner, Nanovea's innovation would stall.
Working With Protocase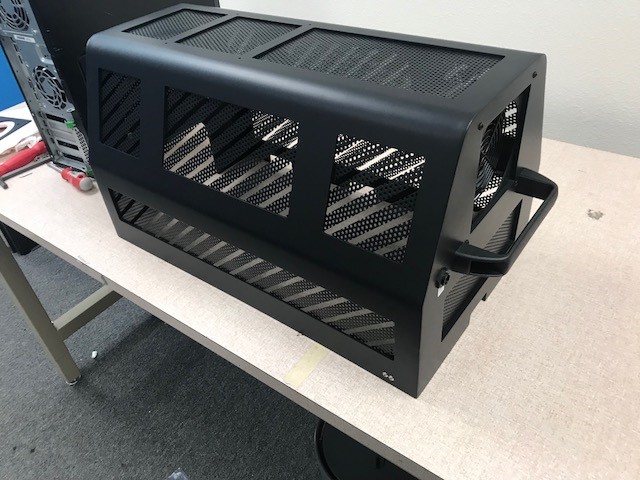 Take one of Nanovea's recent projects that had an extremely unique high-temperature application: A client wanted to see how its samples performed in an atmosphere that measures nearly 900 degrees Celsius.

"Protocase helped us manufacture a special sheet metal enclosure with perforated metal sheets to encapsulate the heat while still routing our wires into the instrument," says Wesley Nelson, Director of Operations at Nanovea.

While the Nelson and the Nanovea team certainly require fast lead times and high-quality parts, those aren't the only priorities. Nelson appreciates a personal touch, and a willingness to go above and beyond to help the customer.

"For example, maybe pulling in a lead time quicker than usual, processing an order that is in a hurry, or recommending changes that will help bring down cost or lead time," explains Nelson. "Protocase has an incredibly personable customer service team, they have knowledgeable engineers to help the design process, and their products are excellent. Fortunately, they do not take advantage of companies who are just asking for a one-off prototype part like most shops would, or customers asking for a quick lead time."

The Nanovea team typically comes to Protocase with a specific design already firmed up, given that their team knows the specific requirements for each project. But Nelson has come to depend on Protocase for providing an accurate price quote quickly and offering suggestions for different options or recommendations for manufacturability and price optimization – if such changes can be made.

With the ultra-high temperature project specifically, there were a few changes from design to conception. However, Protocase's ultra-fast 2-3 day turnaround for custom parts and enclosures perfectly fit Nanovea's design changes in the prototyping stage.

The result was a fully welded custom aluminum enclosure with sloped sides and perforated aluminum panels.

"It is incredibly helpful when we are evaluating a product that we intend to make a permanent item that we offer. It was a very difficult design process, and Protocase helped keep up with all of the revision changes, and in the end, it came out great!"


Looking to the Future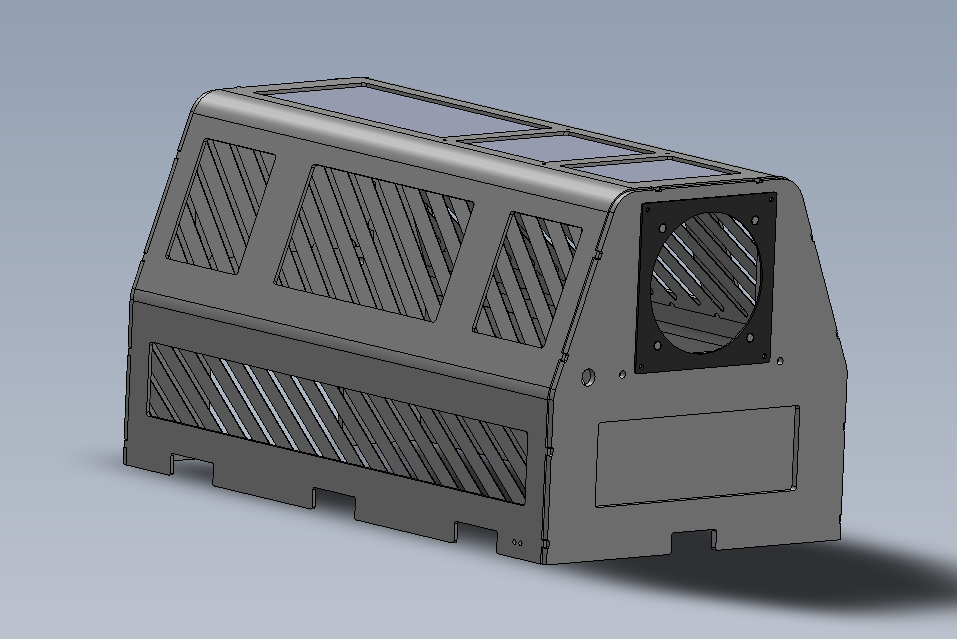 Nelson and the Nanovea team are focused on continually improving its equipment capabilities and creating new metrology technology to serve its clients. With Protocase as the company's quick-turn partner in prototyping and product development, Nelson feels it's a perfect fit.

"I'm very happy with our relationship with Protocase," he explains. "I can tell that Protocase [seeks] a particular characteristic in people because all of the employees I have gotten to know and work with have all been extremely friendly, committed to their job, and hustle more than anything."