Community
Over 14,000 customers around the world complete their projects faster by using Protocase to manufacture their custom electronic enclosures and parts.
Video Spotlight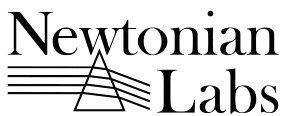 Share:
Kenneth Libbrecht is a Professor of Physics at the California Institute of Technology (Caltech) in Pasadena, California. He is also the President and founder of Newtonian Labs, a company that focuses on creating state-of-the-art instruments for laboratory teaching.
In this video, Professor Libbrecht gives a brief overview of his introductory physics class, and discusses how he used Protocase's 3D Enclosure Design Software - Protocase Designer, to design custom electronic enclosures. These enclosures, showcased in the video, enable the physics experiments and give students the proper experience learning experimental physics in the lab.
Part 1: Utilizing Protocase Designer to Create Teaching Tools
Part 2: See the Electrodynamic Ion Trap in action!
For more information regarding the teaching tools offered by Newtonian Labs, please visit: http://newtonianlabs.com