Community
Over 14,000 customers around the world complete their projects faster by using Protocase to manufacture their custom electronic enclosures and parts.
Creative Conners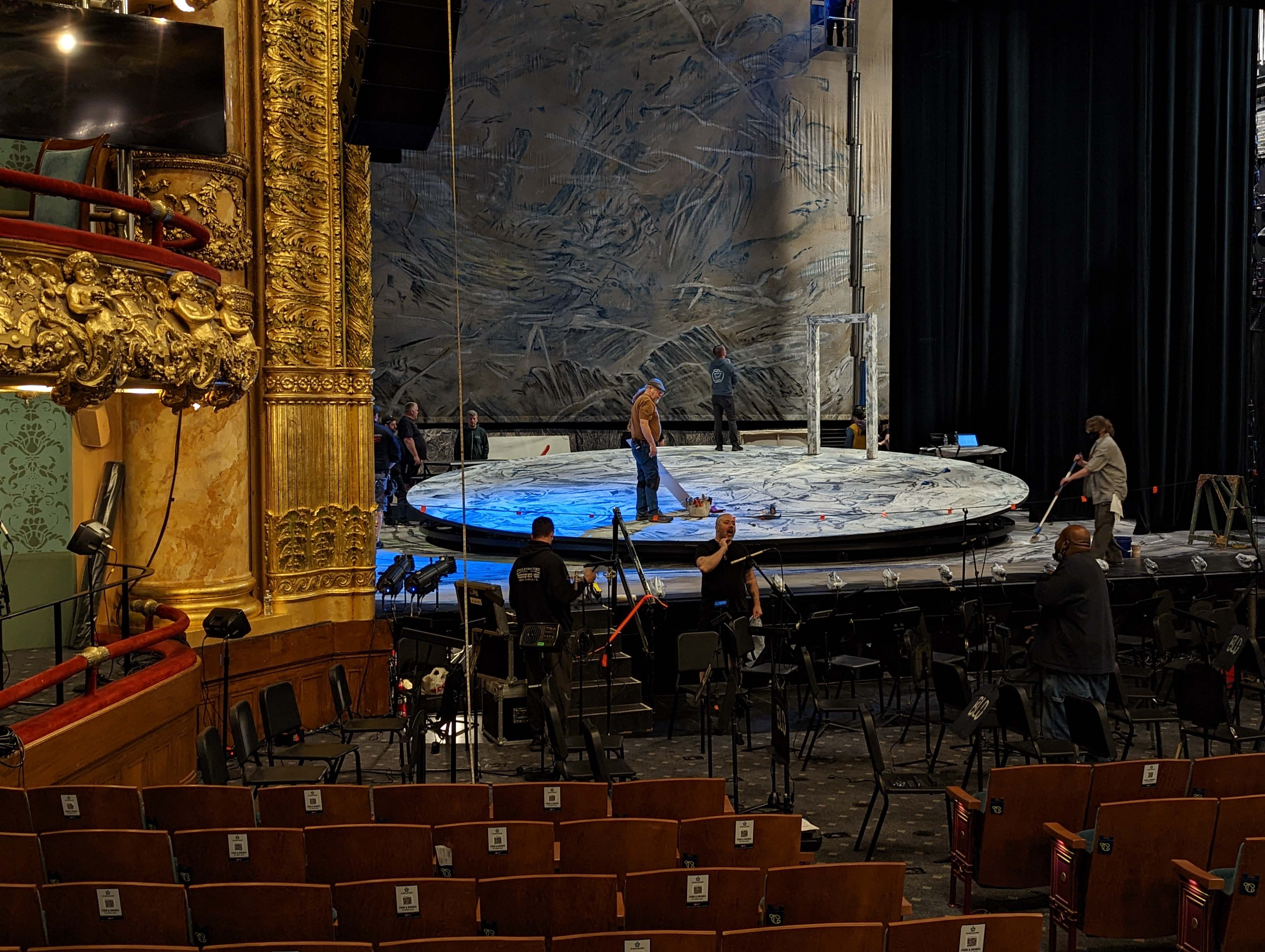 "All the world's a stage, and all the men and women merely players in it," wrote Shakespeare. But when it comes to live theatre and entertainment, the scenery is much more than a mere player. It can greatly influence the tone and visual appeal of the production, as well as signal location changes and push the story forward.
And when that scenery can move automatically? Even better.
For decades, having automated moving scenery was only possible for theatre productions and live entertainment groups with massive budgets. Broadway and the like could cover the investment to have large-scale automation systems, but what if you're a small or mid-size theatre? For nearly 20 years now, Creative Conners has served that niche with its automation engineering that's modular, easy and affordable.
How it Started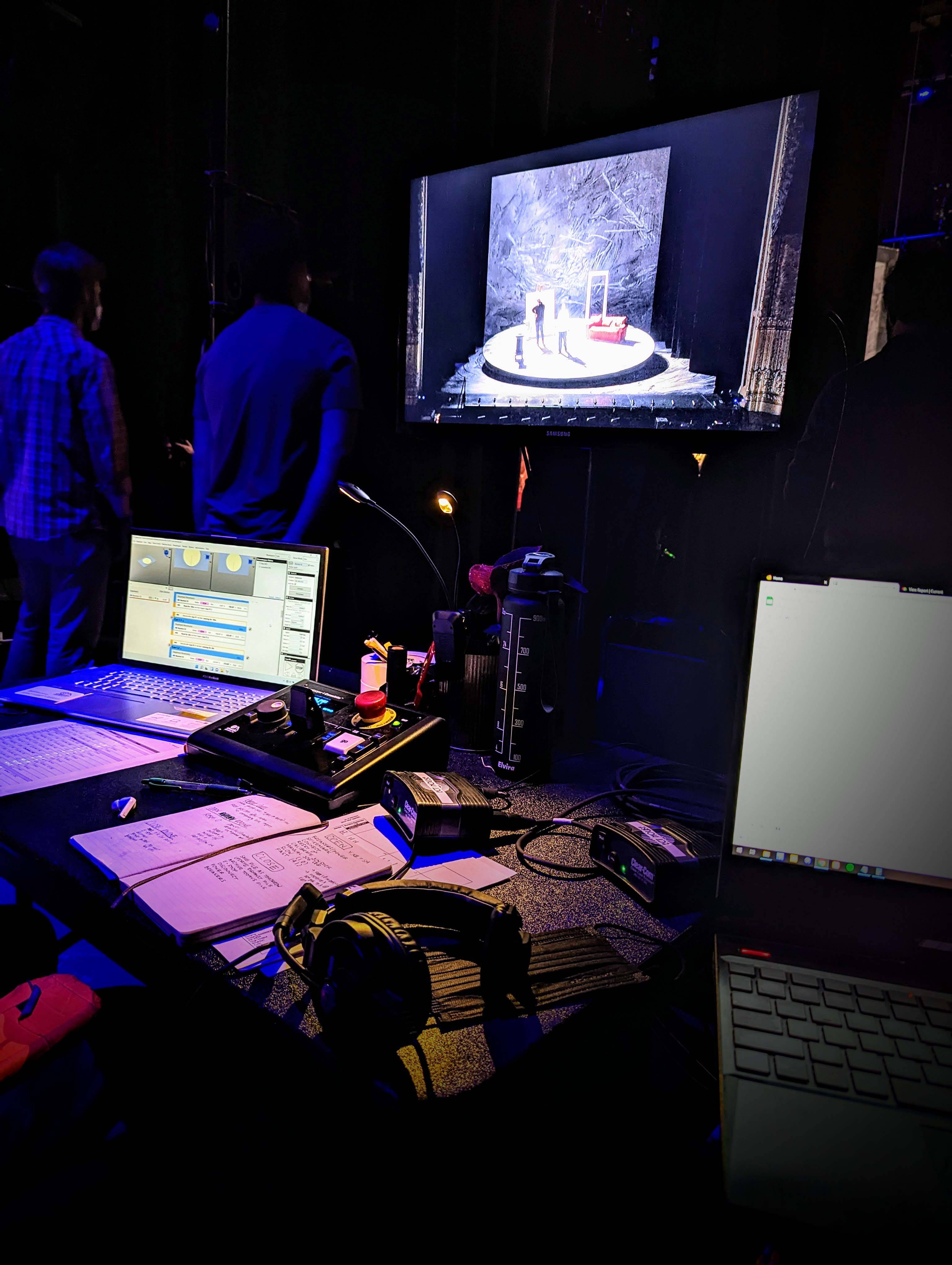 Moving scenery in theatre and entertainment can be anything from spinning, elevating, hoisting or moving laterally. Without an automation system in place, stagehands positioned behind a curtain or elsewhere backstage must physically move the scenery using pullies, ropes or other mechanisms that have to be manually engaged.
Gareth Conner worked in the theatre industry for more than a decade, creating sets for everything from regional theatres to large productions and live events. But he noticed that much of the theatre world did not have access to automation for scenery movement, because it was too expensive and complicated.
"I believed there was a way to make automation simple, open, easy to use and affordable for all levels of theatre."
When his employer at the time didn't see the same value in automation, he decided to start his own business and create the solutions himself, deploying his expertise in technical theatre and his software programming skills.
Creative Conners' Lineup of Automated Solutions
Creative Conners has a full range of automated solutions, including machines (the equipment that does the actual motion), Stagehand motion controllers (the brains behind the equipment that translate the design to movement), Showstopper emergency stop (the mechanisms for safety) and accessories (little things that make scenery move, such as cables, parts and pieces).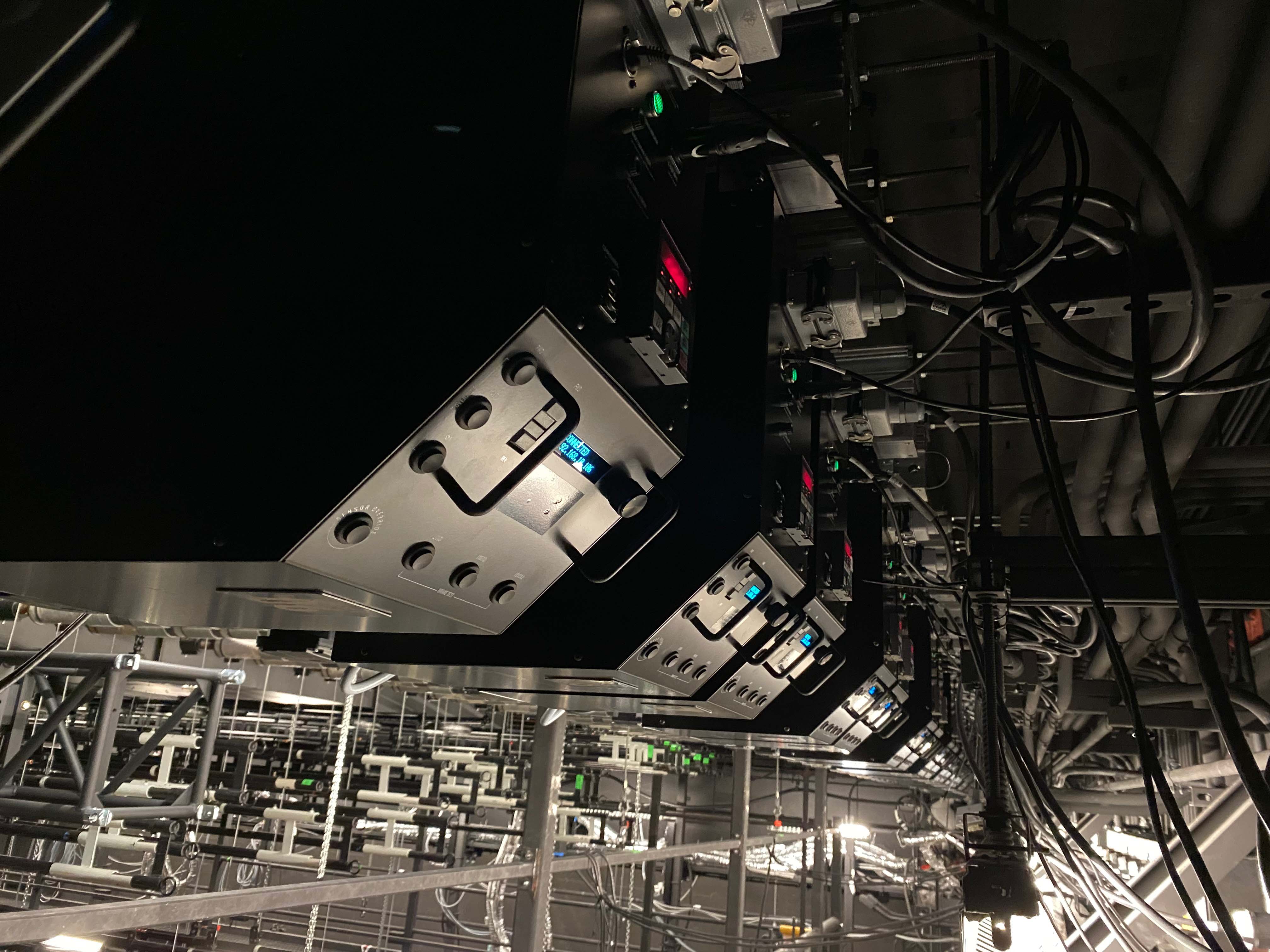 No matter what the product, Conner and the team stay true to their vision of creating simple automation systems that are affordable and modular.
Creative Conners' products are used by more than 300 performance venues worldwide. Whether on stage with Broadway shows, regional theatres, high school musicals, massive product launches, television studios, or concert tours, Creative Conners' automation powers dynamic effects every night.
Protocase Custom Manufacturing
Back when Conner was working at his previous employer, they would source prefabricated enclosures and customize the cases themselves. "The aesthetics weren't great and it was just a super manual process," he explains.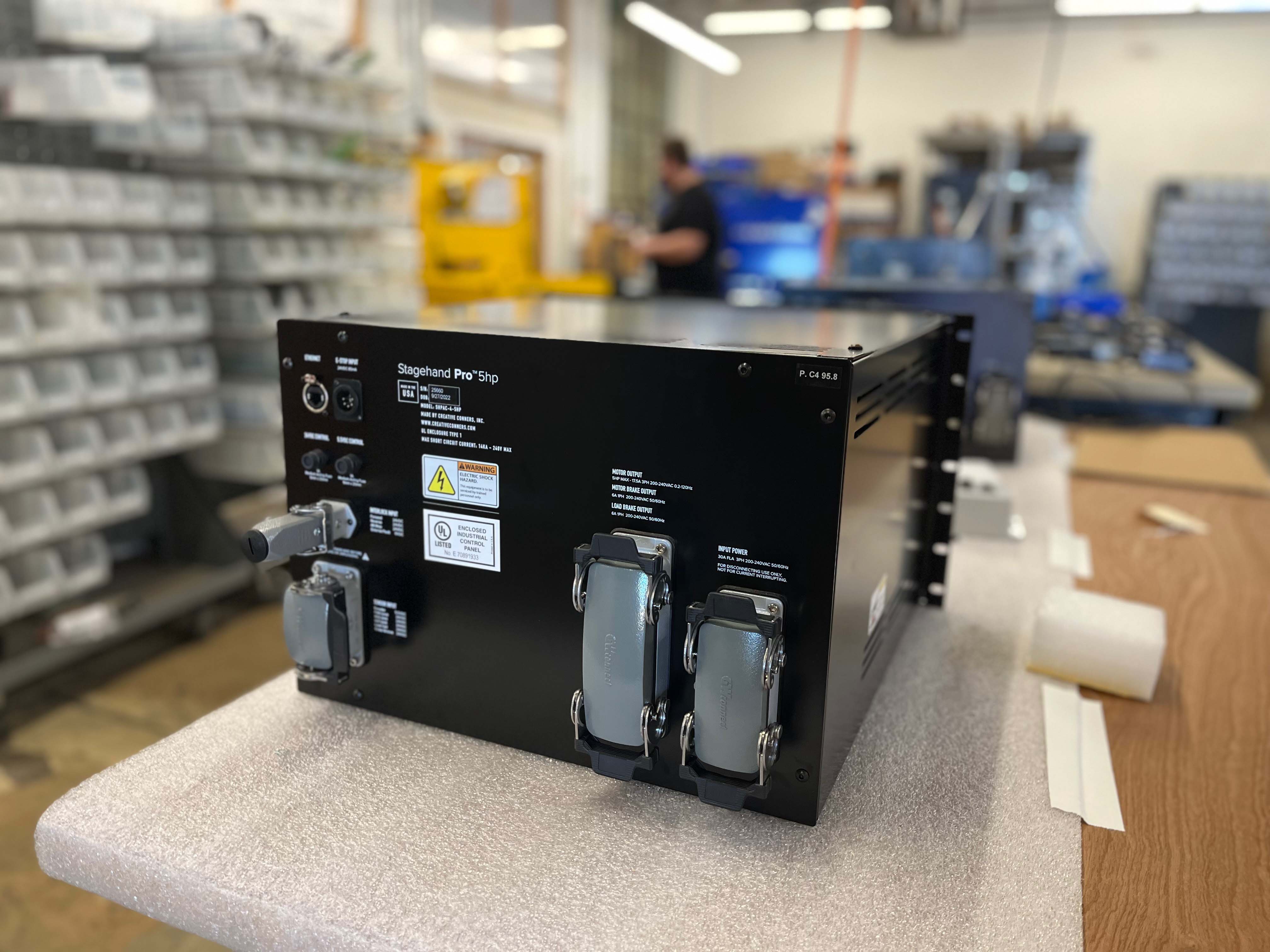 The other option was going to a local sheet-metal shop, but the process was long. Conner would have to wait at least a few weeks for the metal enclosure to be fabricated, then take the case himself to another fabricator to have it powdercoated, which took another couple weeks. Having graphics silkscreened on the enclosure would be another wait.
"A project that would take 2 to 3 days for Protocase could easily take 2 to 3 months going to multiple vendors," says Conner. "It was way too much time to get anything done."
A web search way back in 2004 was the answer. Finding a one-stop shop that would take care of the entire fabrication and finishing processes, in a lightning-fast leadtime of 2 to 3 days was, as he puts it, exactly what he was looking for.
"If you're making a product at all, I don't see why you wouldn't choose Protocase. It's magic."
He likens it to the same feeling he gets when a circuit board his team has designed is manufactured and in their hands. "It's a physical manifestation of your idea."
Eighteen years later, Conner and his team continue to partner with Protocase for their vast product line of scenic automation solutions.
One of Creative Conners' hero products is the Stagehand Pro – a simple, ultra-powerful motor controller for automating on stage, in studio or on tour. As the brains of Creative Conners' automation system, it translates the programming from Creative Conners' proprietary Spikemark software into moving scenery on the stage.
The latest iteration of the Stagehand Pro is the Pro4. While the product has always been designed to be racked in a cabinet, the Pro4 is more compact than its predecessors, shrinking down to a 7U size from its original 8U design.
"The more compact a design can be in theatre and entertainment, the better," explains Conner. "It's easier to pack and transport for travelling productions, and no matter what the venue, backstage space is always at a premium."
The Pro4 also features a new hinged panel, so the unit can stay racked but easily accessed. Other new features include load cells, crossgroove, improved jogging and circuit protection.
"The huge benefit of working with a company like Protocase is that the engineering team provides great guidance. Many times, our team has been trying to come up with a cost-effective solution for a design problem we're having. The Protocase engineer will say, 'Oh try moving this here, we can bend here instead.' It's wonderful to have that kind of service and guidance."
Conner and the team are also big fans of Protocase's Blanket Order Program, which provides volume discounts in quantity releases that can be ordered in lots over the period of a calendar year.
"Because we don't have to take delivery all at once, we can conserve cash by releasing in batches that match our part turnover," Conner explains. "Plus, the release of batches really increases the efficiency of our storage because we don't have excess inventory sitting around gathering dust."
New Software Venture – Off the Shelf
Using his same vision for creating simple and easy solutions, Conner recently launched a new venture called Off the Shelf – cloud-based software for small manufacturers to manage their manufacturing process from end to end.
"Essentially, everything that keeps a build-to-order company running smoothly," says Conner. "Our software eliminates the headache of trying to track everything on spreadsheets, or a massive investment in bulky software that's loaded with features that don't suit a small manufacturer."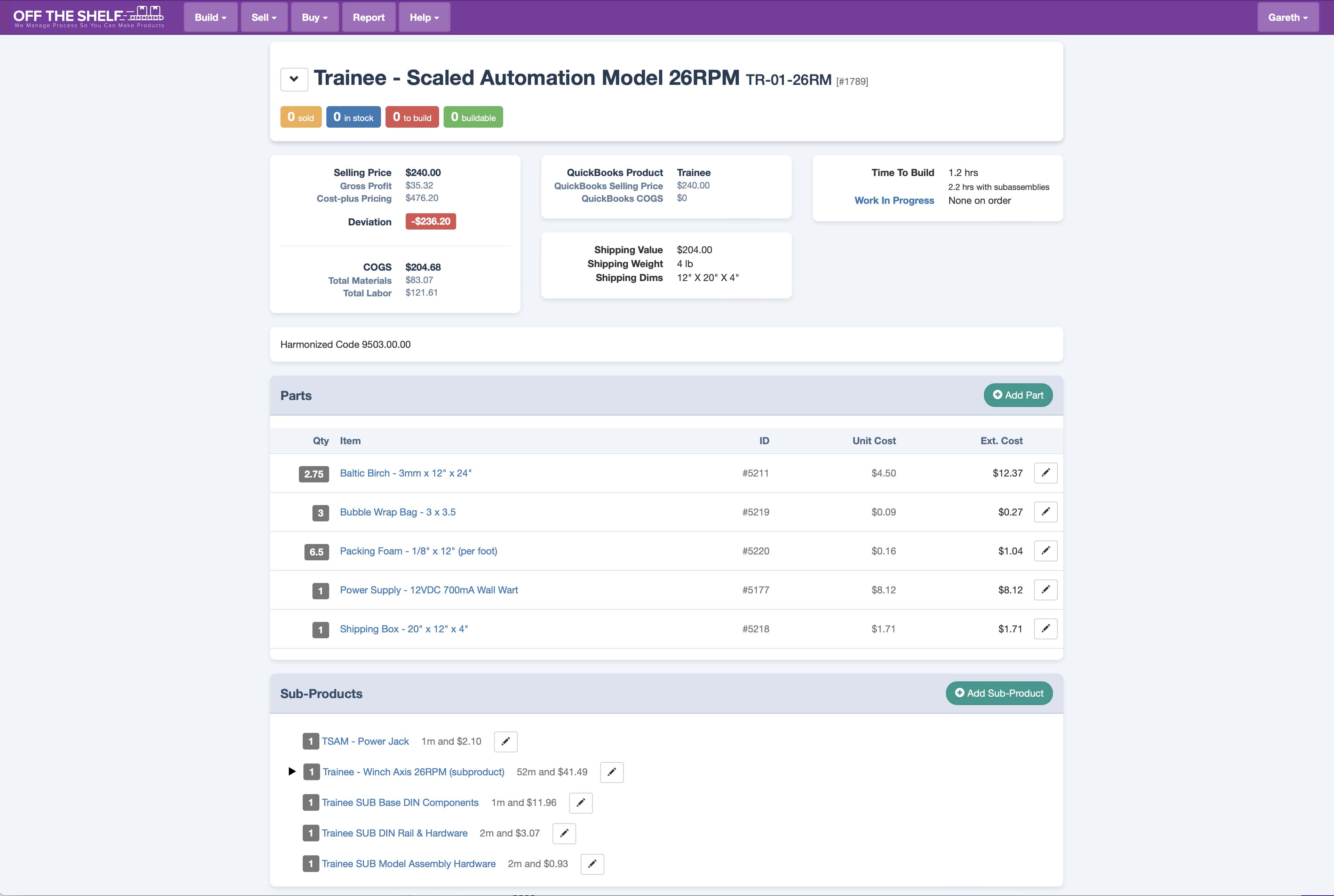 Conner knows Off the Shelf serves a need, because it has been the lifeblood of Creative Conners' workflow since he first developed the software in 2005. Prior to creating Off the Shelf, he struggled to track inventory, customer sales, purchase orders, and bills of material manually.
"I wanted to focus on making products, not managing inventory. Each time we'd get a new sale, I'd spend way too long figuring out what needed to be ordered and how to schedule production. I needed a big 'easy button' to help with the manufacturing process. So, I built the tool I needed to run a small manufacturing operation."
When the Covid-19 pandemic essentially halted all live theatre and entertainment productions, Creative Conners – like many businesses in the live entertainment sphere – faced a major slowdown. Conner had always known the value of the software in terms of what it would enable manufacturers like Creative Conners to streamline in their operations. The pandemic pushed him to pivot and develop it as a business solution in order to create a new revenue stream.
"I thought to myself, 'We can't be the only people who need this software.'"
Off the Shelf is an excellent fit for companies that are build to order, because it easily provides visibility on every step of operations. Manufacturers can create a product catalog, store a bill of materials for each product (and instantly see their profit margin), maintain accurate part counts, track sales orders forecast production time, and create instant reports.
"As a business owner, it is extremely helpful to get that instant gut check, of 'Is this product a good or bad idea?' We can assess if it needs to be retooled in order to make it viable."
Looking to the Future

With live theatre and entertainment having been revived since early 2022, Creative Conners is back in the business of engineering automated solutions. The name of the game will continue to be making the act of moving scenery as easy as possible. The mission, it turns out, for Off the Shelf software is very similar – easy is the operative word.
"Manufacturing should be about making great products and delivering them to customers. Off the Shelf gives back your time to focus on what really matters," says Conner. "Our hope is to build Off the Shelf into its own division that is separate from automation engineering, and doesn't suffer all the peaks and valleys of live entertainment."
To learn more about Off the Shelf, visit http://getofftheshelf.com.