May 2020

Share:
In just about any creative industry, the professionals working within that group are passionate about their tools – and there's no industry where that rings truer than the audio industry.
In the past, recording even decent quality music required extremely expensive equipment, whereas nowadays, amateur musicians and recording enthusiasts can produce music of a similar quality with a reasonably priced microphone, laptop and audio interface.
For the sound engineers, however, a set of professional-grade equipment is necessary to take their music to the next level in terms of sound.
Behind the faceplates donned with heavyweight brand names, the actual electronics housed in these ultra-high-end audio recording products are relatively simple. That's what prompted Matt Walton to start Iron Age Audioworks with the help of his partners Fernando Romero and Chris Prucher.
Iron Age Audioworks
Based in Houston, Texas, Iron Age Audioworks is a startup with a goal of designing and producing professional, ultra-high-end distinct audio processing equipment for audio and recording professionals. They create tools like microphone pre-amplifiers, channel strips and equalizers that perform as well as those competitors at the top end of the industry – with a relatively affordable price tag.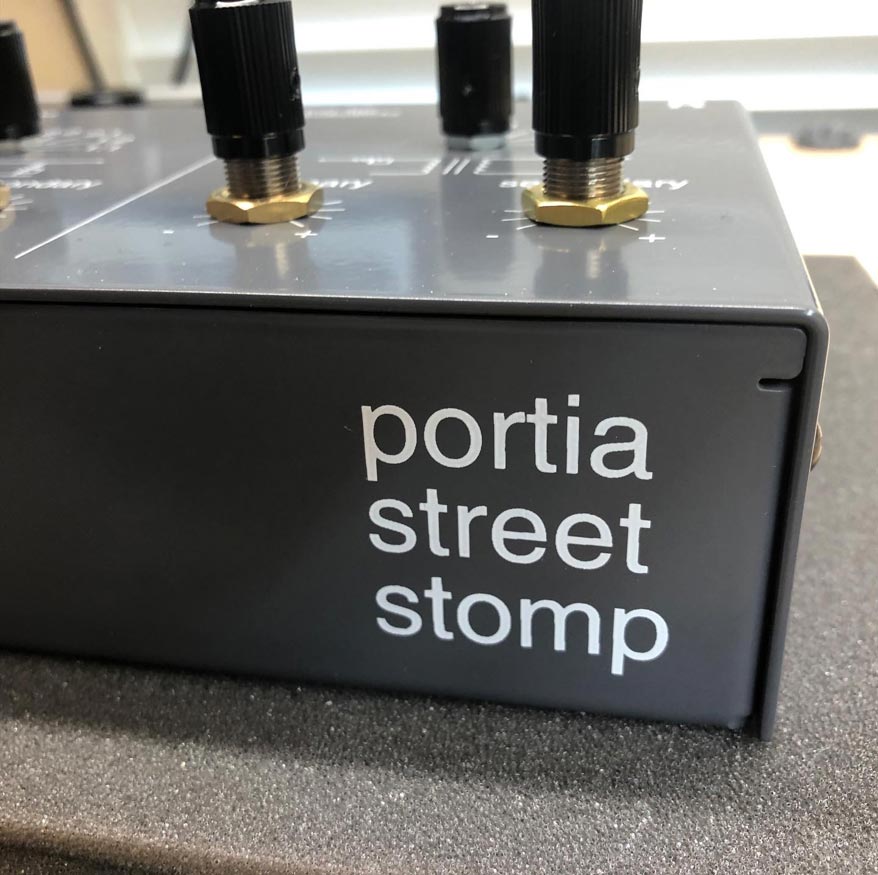 In order to figure out what products to design, the Iron Age Audioworks team talks with professionals on forums who serve as a sort of focus group for figuring out what products to design next.
"We are more like a small boutique shop that can customize gear for what these professionals want," explains Romero. "We seek to be completely functional. We do not design more features than we know we need. We see our designs and work as an extension of ourselves. So, being able to design, prototype and manufacture while having control of the process is very important for us."
Looking for a Custom Metal Supplier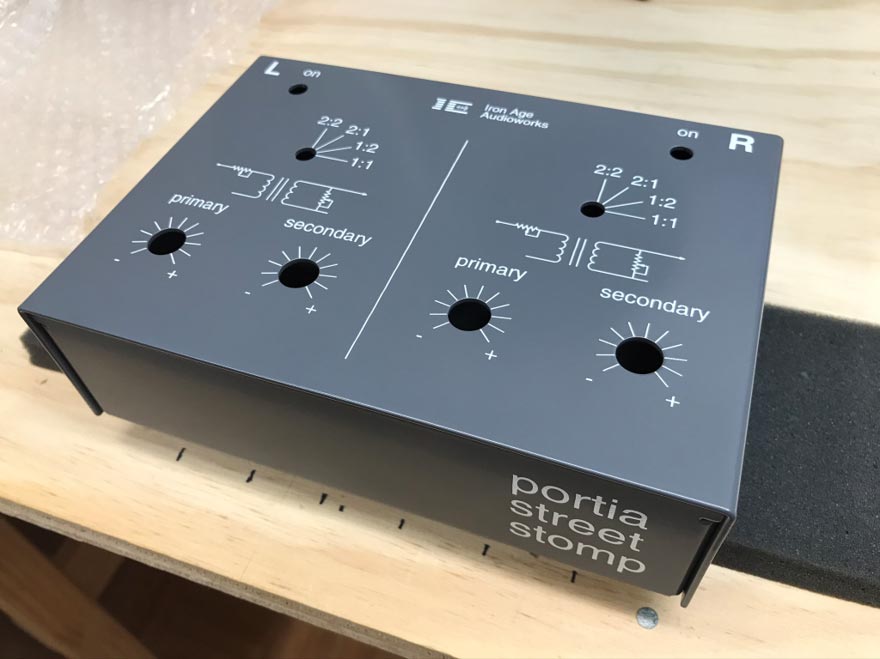 Being a startup dealing in high-end equipment, and constantly innovating with new products, Iron Age Audioworks struggled to find a custom metal supplier to manufacture low volume and high-quality custom metal parts for their products.
"We would submit a design and there was no assurance we would get what we actually had specified. We made a few cases with our first supplier and all the holes were in the right place, but that was really all we could do – specify [that] we needed holes. The biggest disappointment from our first supplier was they produced the metal work, but they could not do silkscreen. We tried a few times with them and the silkscreen never came out right, so for us it was stressful to have arrived at 95% of a product and not be able to have a beautiful perfect faceplate."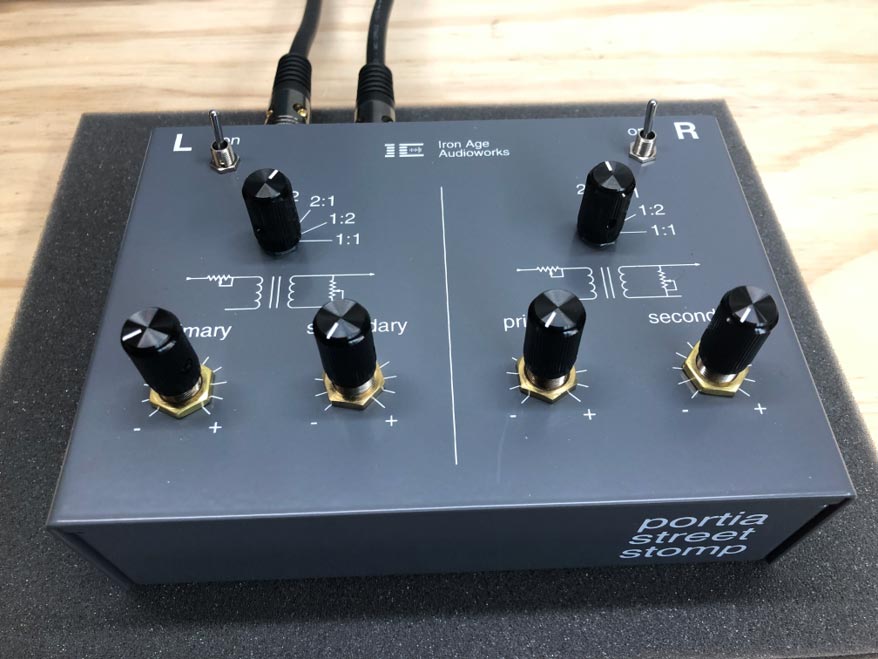 Trying to break into the competitive audio industry, the presentation and aesthetics of Iron Age Audiowork's products was crucial. Iron Age needed a metal supplier who could live up to both their internal standards for high quality – along with the sky-high standards of its prospective customers.
"We searched for metal parts suppliers for almost six months and actually gave up before we found Protocase. None of the guys we found first had the process or tools Protocase has. When we found Protocase, it was 180 degrees different, especially when we have a chance to review and approve and agree on the finish and colors."
"We are two engineers who, during our day jobs, work under strict design control protocols," explains Romero. "We have met many suppliers that do not do any controls, so to find a vendor like Protocase that wants to deal with the same discipline as we do, gave us instantaneous confidence."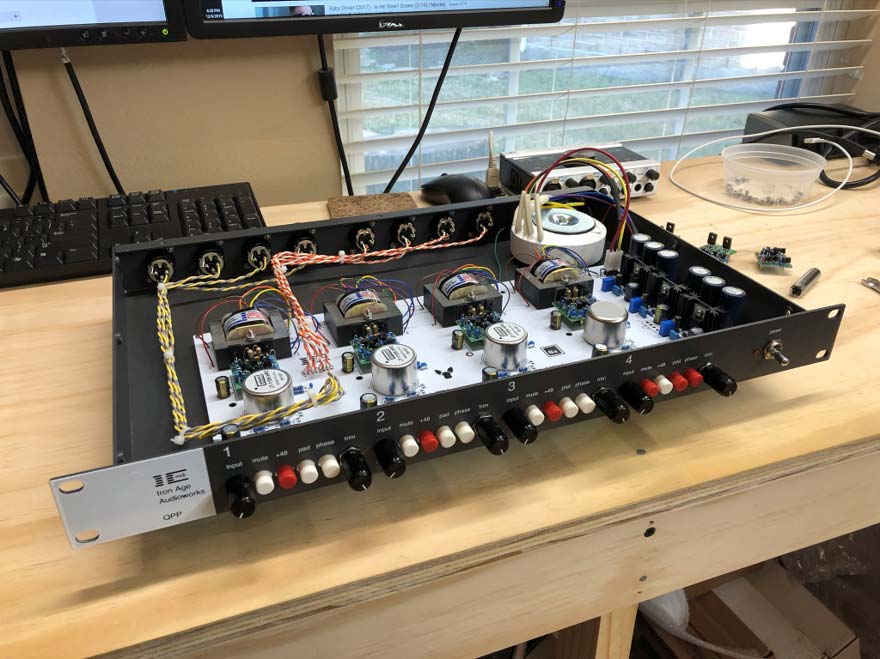 Protocase Designer
Already experienced with CAD software, Romero utilized Protocase Designer in order to create the enclosure design for Iron Age's latest product, the Portia Street Stomp. (The Portia Street Stomp is a tool for adding back some of the distortion and modulation of analogue tools into digitally produced music.)

"I picked up Protocase Designer and just started using it. I think the tool was intuitively built and since it is 'What you see, is what you get,' it simply works. I learned a lot through trial and error and then a bunch more by watching Protocase's videos," says Romero. "I was completely blown away when I figured I could build my own cutout library and that I could import DXF files into it – that saved me a ton of time and suffering. I think the ease of getting a quote is also extremely helpful when Matt (Walton) and I are trying to come up with estimating the cost for our future builds."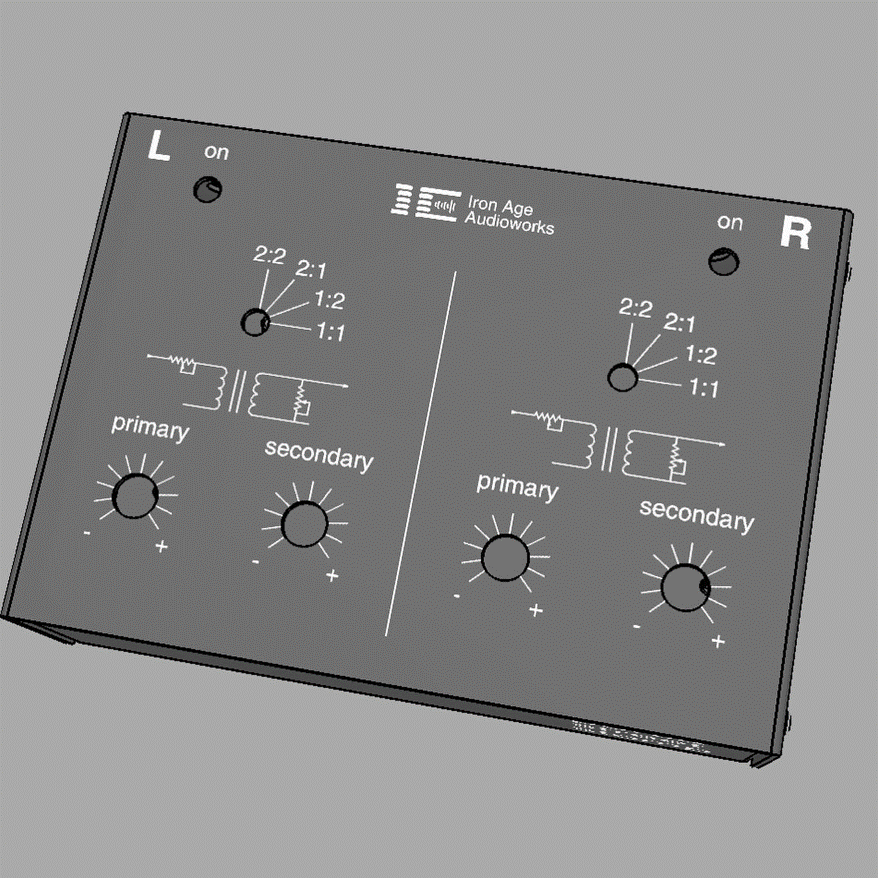 Protocase Designer has been one of the tools that has enabled a small team of talented engineers to immediately begin producing equipment that is as sharp looking as the sounds it produces.
"I just want to emphasize how helpful Protocase's site is and how powerful their design tool is.
The customer service has been great, the expedited way on how they go through the review process is something that makes our job easier."
Looking to the Future
Being a start-up, Iron Age Audioworks has big growth plans for the future. The team plans on listening to its customers and continuing to innovate with new products in order to make a name for themselves in the high-end audio industry.
"The key for us right now it to pivot from being a couple of engineers in a garage building prototypes, to setting up a supply chain and focusing more on marketing and selling."