Community
Over 12000 customers around the world are using Protocase to manufacture their custom electronic enclosures and components.
Video Spotlight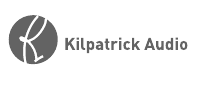 Share:
Andrew Kilpatrick from Kilpatrick Audio in Toronto, Canada explains how he uses Protocase to rapidly manufacture a high-quality "consumer grade" prototype enclosure for his synthesizers.
In the realm of today's high quality musical equipment, Kilpatrick Audio needed a custom enclosure that was not only aesthetically pleasing, but feels good in the hands of the artists.