April 2016
Protocase Helps Light the World
Share:
Without electricity, civilization as we know it couldn't have evolved and innovated to where we are today. And yet, 1.2 billion people around the world still live without electricity.
Grappling with this very fact, Mark Dudzinski founded Light the World, a non-profit organization dedicated to bringing cost-effective electricity to the homes lacking it. Mark and his team have developed a new electrical system that's based on renewable energy and built on a DC mini-grid. With the help of Protocase's precision metal fabrication, he housed these low-cost DC electric systems within custom sheet metal enclosures.
Mark, who previously spent 27 years with General Electric, has a deep understanding of the economics of electricity. Years of working in the industry opened his eyes to the enormous capital cost of connecting homes with electricity in third-world countries using the traditional AC model. Leaving the corporate world behind, Mark started Light the World to design and deliver a better way to bring electric infrastructure to those who live by firelight. After several years of research, experimentation and development, the beta design is complete.
Light the World now has a small electric system made for residences that can be connected together to form a local electric grid. This local electric grid can later be connected to a utility that has central generation. Building the grid from the residence to the central generation plant is exactly the opposite of how the AC grid is usually built. Converting AC to DC is very expensive, and Light the World's system eliminates this cost. It is a deployable DC micro-grid solution that eliminates the high cost of electricity installations. The system consists of a small circuit board that manages the electricity and provides power for lighting, electronics and small appliances (such as a small refrigerator). As well, families are spared from walking long distances to obtain water, as the system can also power a small water pump.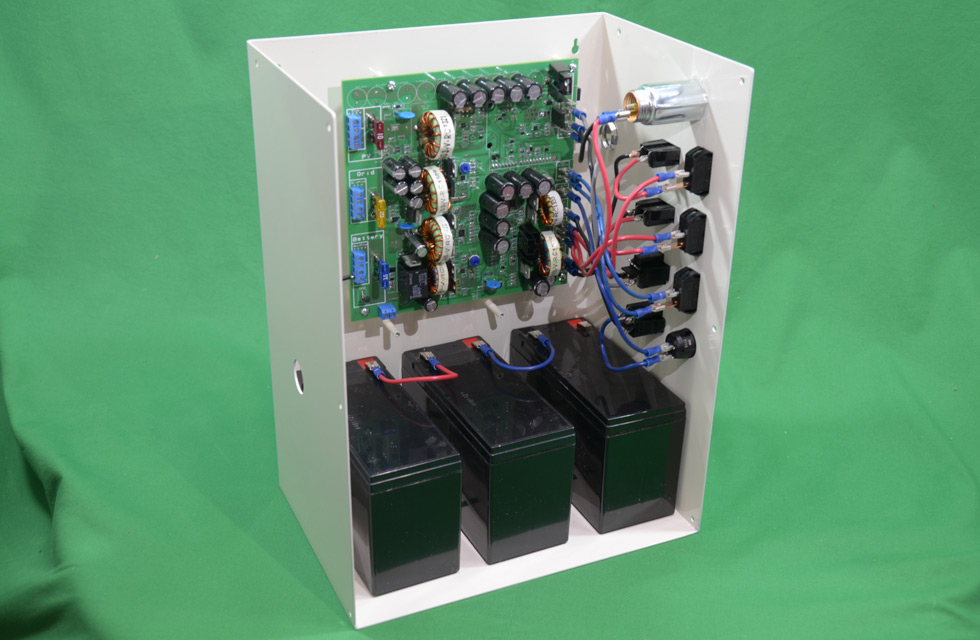 After engineering the design, Mark needed a custom enclosure to house the small control system. Mark used Protocase's Free 3D Enclosure Software, Protocase Designer to create two alternative enclosure designs for their grid system in "just a few hours."
"Without ever using the [Protocase Designer] software before, I was able to use the 3D viewing capabilities to easily select the enclosure template that best fit our needs," explains Mark, adding that the entire ordering system was very efficient. "Everything worked great, from order acknowledgement through to shipment – Protocase has been really great to work with." Now that Mark has his design manufactured and shipped to him as a fully-finished custom enclosure, Light the World can now start rolling out its control systems around the globe.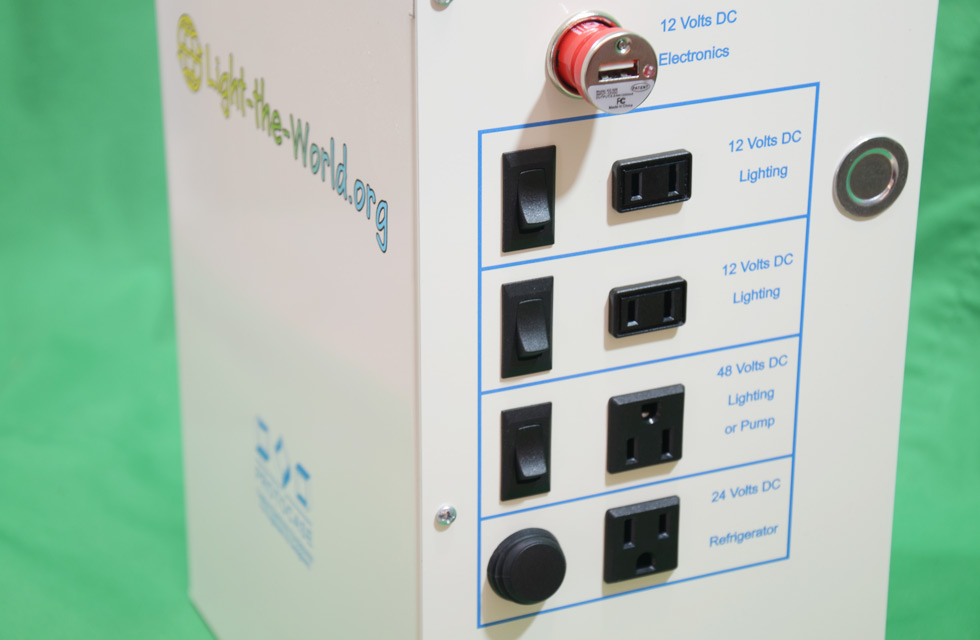 "For those without electricity, it's almost a miracle!" The organization plans to ship the first batch of units to the Peace Corps in Panama, where over 200 volunteers are working with communities on agriculture and education, many of which don't have electricity. These small grid systems will be installed to ensure various buildings receive lighting and a small source for power. In the near future, Light the World plans on sending more units to campuses in Uganda to light their school buildings and student residences.
Mark and the Light the World organization are committed to making the world that lacks electricity a better place to live. At Protocase, we are honored to have a part in helping out this noble mission, and hope that other engineers and innovators follow our lead to assist with the mission to help "light the world." Light the World crowd sources its engineering. If you would like to lend your expertise and knowledge to the cause, email Mark at mark-dudzinski@light-the-world.org. Light the World is a 501(c)3 non-profit organization.