January 2019

In the past 20 years, customer transactions have shifted further and further onto the web. Years of improvements in Internet-based technologies has made the software we interact with online more and more human. Companies devote much of their innovation to programs that humanize their online presence on a customer interaction level, such as Apple's Siri and Cortana from Microsoft.
However, in the physical consumer space, people interact with technology that's mostly devoid of any sort of personality. Lifeless lines of self-checkouts and order-taking-machines have been the standard so far, as more and more software-driven automations get introduced to everyday life.
nuMedia Innovations
When Chuck Rinker and a few gaming-industry veterans started nuMedia Innovations in 1999, their goal was to bring gaming-industry technology to the corporate world. In 2018, nuMedia assumed operations of PRSONAS Inc., a company with the mission of creating intelligent and lifelike digital hosts for augmented reality and virtual reality. The goal, for Rinker and his team, was to bring humanity into the technology we interact with in our daily lives.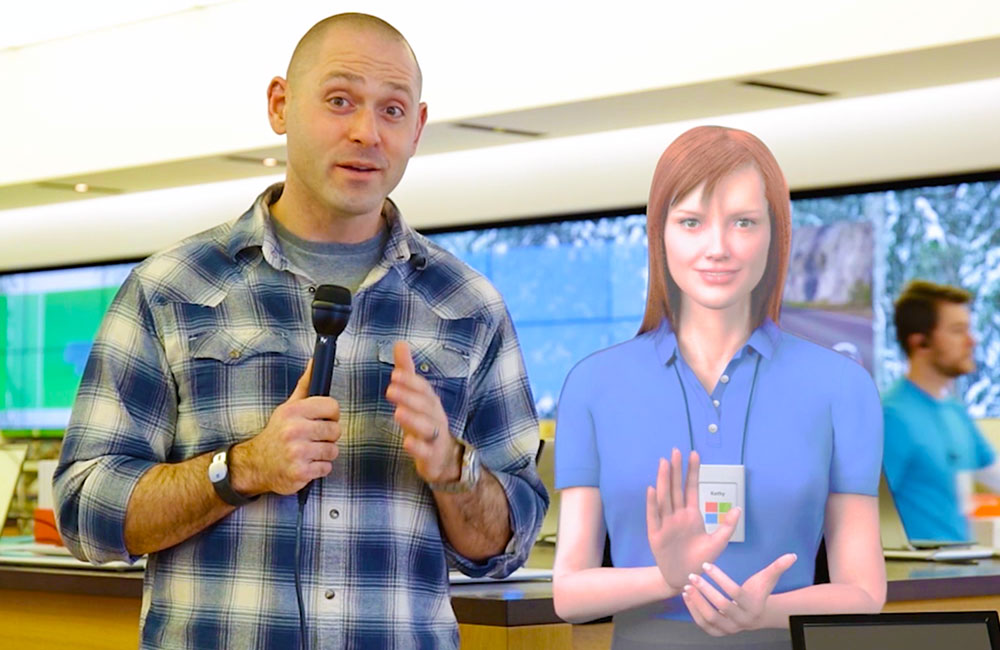 Every time someone interacts with technology in their daily life, there is a learning curve. People need to learn how to interface first at the technology's level. Basically, they need to figure out where the buttons are and how they are supposed to press them. The improvements in usability have come mostly from easier-to-read menus and formats. Instead of looking at those elementary incremental improvements, nuMedia wanted to go beyond the standard.
"While everyone focuses on how humans can communicate with technology, we focus on how technology should learn to communicate as humans," explained Rinker, CEO of nuMedia Innovations.
"Humans use facial expressions, hand and body gestures, volume and tone, to express themselves. The actual words are often cited as being less than 30 per cent of the communication," he adds. "In other words, it's not necessarily what you say; it's how you say it."
Did Someone Say Holograms?
PRSONAS holograms use artificial intelligence and computer-generated visuals to interact with customers, while also using body language and other human tendencies to communicate in a personal way. They can provide all kinds of benefits, such as 24/7 availability, the ability to speak multiple languages (including sign language), as well as always delivering the company's messaging on script and with a smile.
PRSONAS holograms can be used for everything from a receptionist (providing people a searchable staff directory, and sending an employee a text notification when someone arrives for a meeting), to a greeter at conventions and trade shows (interacting with potential customers and collecting valuable data about customer interactions).
The holograms use algorithms to exhibit personality traits by responding to gestures, controlling their voice and even getting bored when no one is interacting with them for a while. nuMedia Innovations is constantly upgrading these algorithms to add new features and to refine existing ones.
Working with Protocase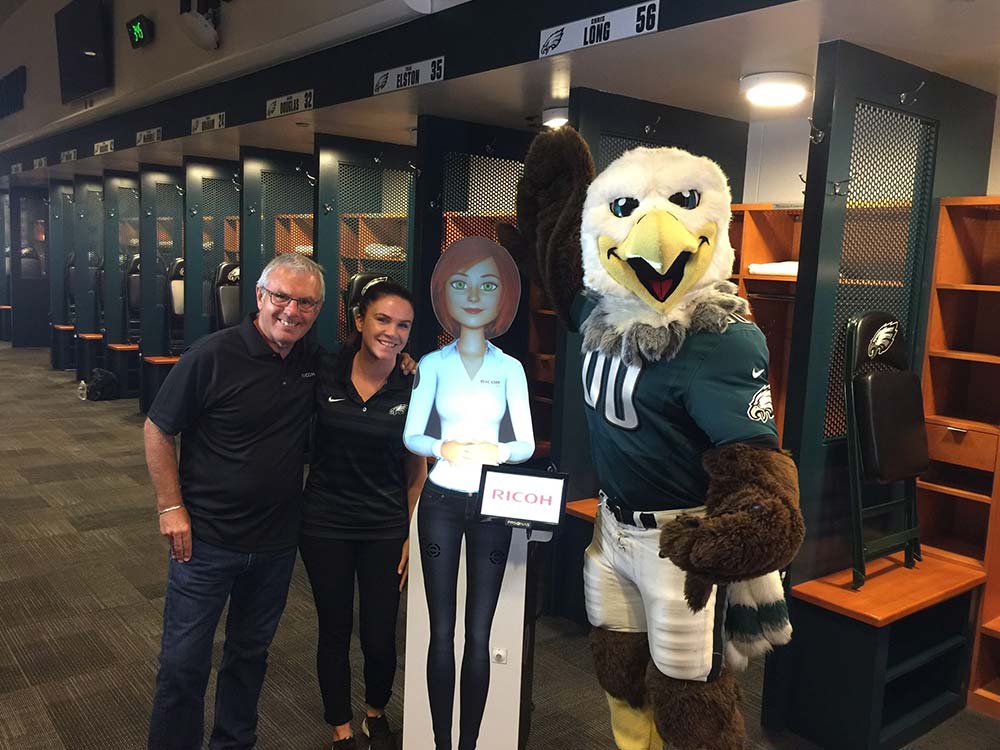 Like many growing tech-companies, nuMedia is in a constant state of R&D, focused on improving their product. The company needed a quick-turn manufacturer to build custom enclosures that could house the PRSONAS holograms' electronic components. After an online search for a custom metal manufacturer that offered fast turnarounds at a cost-effective price, the team determined Protocase fit the bill.
"We used Protocase to redesign the chassis that would hold the 'next generation hardware,' as we updated the previous PRSONAS product to our 'Gen4' next generation intelligent avatar platform," says Rinker.
The nuMedia team used Protocase Designer to create a chassis to hold a projection unit, along with audio, computer and sonar sensors. The driving goal was to create an intelligent virtual avatar.
Working with Protocase Designer
"All new innovations are in a 'constant state of beta' as I put it," explains Rinker. "Technology changes so fast."
Constantly living within that state of beta, Rinker and his team needed a software solution for designing custom enclosures that wouldn't hold them back from experimenting and trying different ideas.
"Protocase Designer provided engineering expertise and feedback for us. We may be familiar with CAD and general 3D design, but not manufacturer limitations and techniques," says Rinker. "The tool allowed us to create various virtual prototypes and work through design concepts internally without having to engage with an outside industrial engineering firm."
Utilizing Protocase Designer allowed NuMedia to remain flexible during the design phase, and focus on the nitty-gritty details crucial to its virtual-reality innovations.
"Protocase Designer is the first platform we've used that really serves as a 'fabrication engineer' on my desktop," says Rinker. "We can focus on functional designs and dimensions and Protocase Designer gives us feedback on material usage, available parts and placement all the way through pricing and ordering."
Looking Ahead for nuMedia Innovations
It is not difficult to imagine a near future in which holograms are widely used and interacted with daily. We aren't quite at that saturation point yet, but nuMedia Innovations will continually refine the PRSONAS holograms' algorithms in order to make them more and more interactive. Maybe somewhere down the road, running into a hologram or two throughout your day will be a common occurrence.
"Looking to the future, we will continue refining our existing virtual human hologram product," says Rinker. "We are in the middle of design a holographic 'cube display' that will allow trade show and physical locations to create interactive holograms."
To learn more about nuMedia Innovations and PRSONAS holograms check out the company's website.