June 2016
Rogue Research: Engineering Neuroscience Products
Share:
Rouge Research is an engineering innovation company that develops systems that revolutionize brain image visualization. These systems assist doctors and scientists in the fields of humans and animal neuroscience research. Over 450 laboratories around the world use their Brainsight® line of products for applications such as cognitive neuroscience, rehabilitation research, and veterinary services.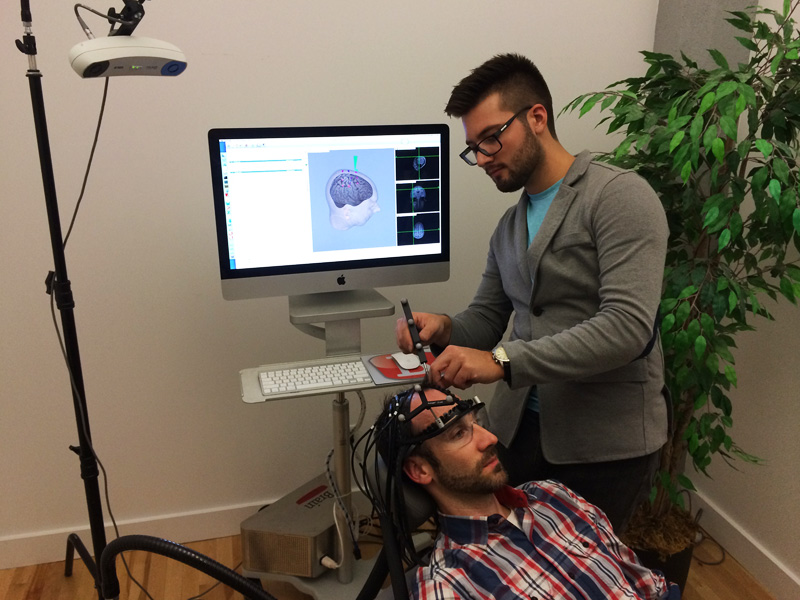 Rogue Research's Brainsight® family of neuronavigation products can be thought of as a GPS, but instead of a vehicle traveling, they are used to guide something called "Transcranial Magnetic Stimulation" (TMS). TMS is a non-invasive technology that employs magnetic fields to stimulate the brain's nerve cell, and now, thanks to the hard work from their team of software, embedded, electrical and mechanical engineers, Rogue Research will be the first company to bring forward a new neuronavigation process called "Controllable Transcranial Magnetic Stimulation" (cTMS) to market. With cTMS, instead of fixing the subject in place, the software allows the researcher to use an MRI image to navigate (via "GPS") to a brain location using camera-tracked tools.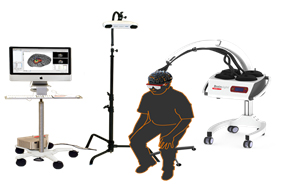 In the past, researchers were only able to use simple, pre-defined pulse shapes to stimulate the brain; however, with the advent of cTMS, researchers can now control the form of pulses, opening up new research and clinical applications not previously possible. It's their ability to provide the full spectrum of equipment needed for neuro research (cTMS system, neuronavigation software, NIRS imaging device, EMG device) that sets Rogue Research apart from any other in their field.
The Engineering behind a Neuroscience Product
Most of the ideas for Rogue Research's designs and technical specifications come from their close relationships with scientists and engineers who work in this field. Once an idea is decided upon, the transition from design concept to 3D model takes an agile development approach;. round-table discussions, sketching, and rapid-prototyping dominate the cycle of achieving the final 3D model. The team at Rogue uses in-house 3D printers, a laser engraver and conventional machining equipment to come up with a functional prototype that allows for many real-world test iterations prior to any production commitments.
Utilizing Protocase's Rapid Manufacturing Services
Once the design is finalized, Rogue Research sends in their 3D design to Protocase to rapid manufacture the pieces needed for the fully finished, production- ready product. The most recent project was a complex design for their cTMS machine. The company approached Protocase to assist in the manufacturing of the electrical powertrain for this project that will be used for brain stimulation in neuro-research. Fitting inside a large 8U rackmount module, Protocase precision-fabricated a mosaic of copper bus bars, aluminum brackets and mounts which allowed for a compact design with critical electrical performance requirements. As noted from the 3D model sent to Protocase below, the quality and geometry of the copper bends were essential for the engineering of the layered bus bar design.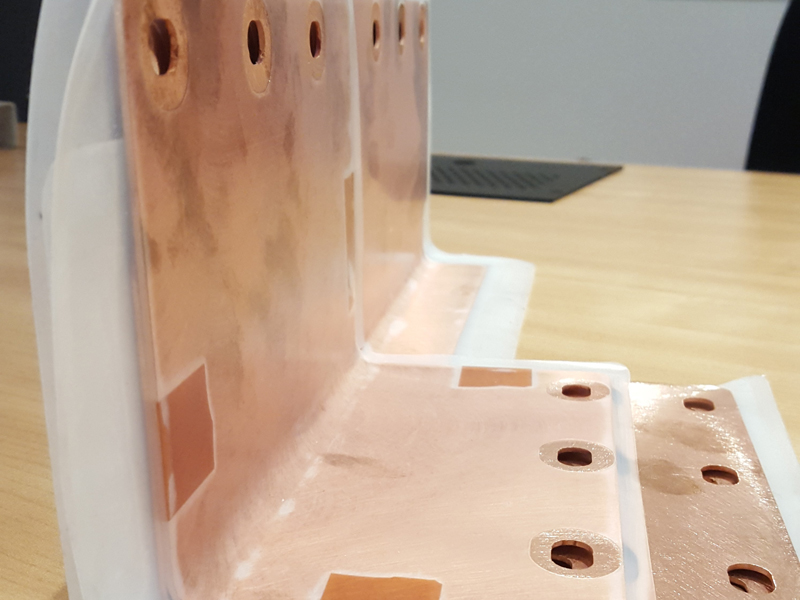 Protocase has been working with Rouge Research over the past three years to provide high-quality sheet metal components for several of their products and internal prototypes. Nicholas Nadeau, Mechanical Engineer with Rogue Research indicated that he "really values the extremely fast production times and streamlined services, as our customers appreciate quick solutions."
The Future of the Rogue Research
Rogue Research is currently experiencing major growth, having nearly doubled in staff over the past few years. With this growth, they are expanding into new and exciting projects across the neuroscience domain, including, but not limited to, medical robotics. At Protocase, we are proud to have the opportunity to work with Rogue Research to provide high-quality, fully finished sheet metal parts, machined parts, and enclosures for the company's exciting new engineering projects.