March 2017

www.strongarmtech.com
Share:
StrongArm Technologies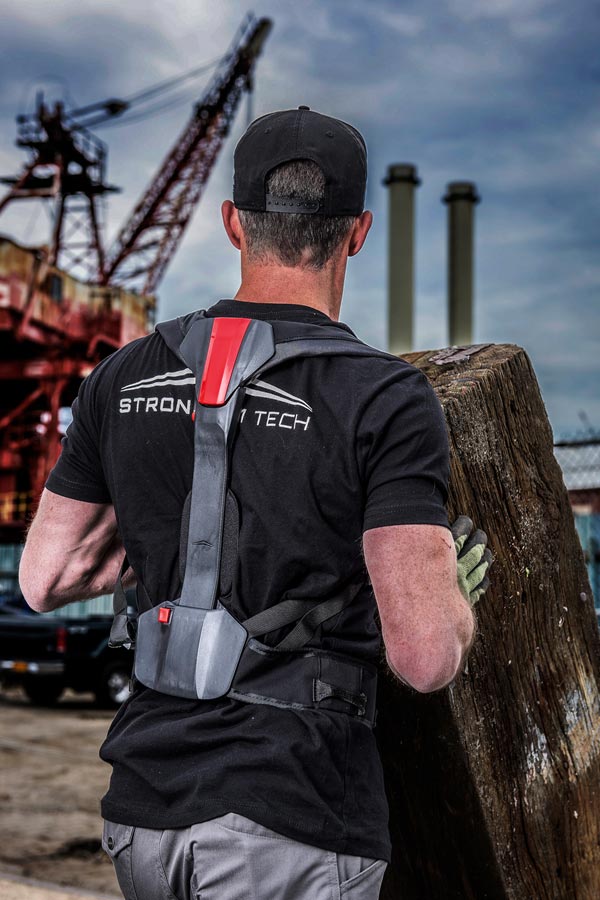 American businesses have a major problem - together, they spend more than a billion dollars per week on nonfatal workplace injuries, according to the 2016 Liberty Mutual Workplace Safety Index. Of those disabling workplace injuries, close to one-quarter (24.4%) pertain to overexertion involving outside sources - lifting, pushing, pulling, holding, carrying or throwing objects.
Protocase customer StrongArm Technologies has developed next-generation workplace safety equipment to combat exactly those types of injuries. The Brooklyn, NY-based company's patented ErgoSkeleton™ products offer dynamic back support to industrial workers (who they call Industrial Athletes™), easing strain on the lower back and encouraging wearers to adopt a better posture.
StrongArm Technologies goes beyond simple (though much-needed) updates to the traditional back brace by employing Bio-Telemetrics to inform the FUSE Risk Management Platform - cloud-based IoT-enabled software informed by an array of motion-interpreting sensors. This platform allows organizations to monitor and assess their workers' movements in real time, and make improvements to prevent future injuries and increase productivity.
How FUSE Works
The FUSE Risk Management Platform includes three key components:
FUSE Device: The size of a slim mobile phone, the FUSE device is an on-the-body IoT sensor that's attached to an industrial athlete's Ergoskeleton, collecting postural and safety data whenever motion is detected.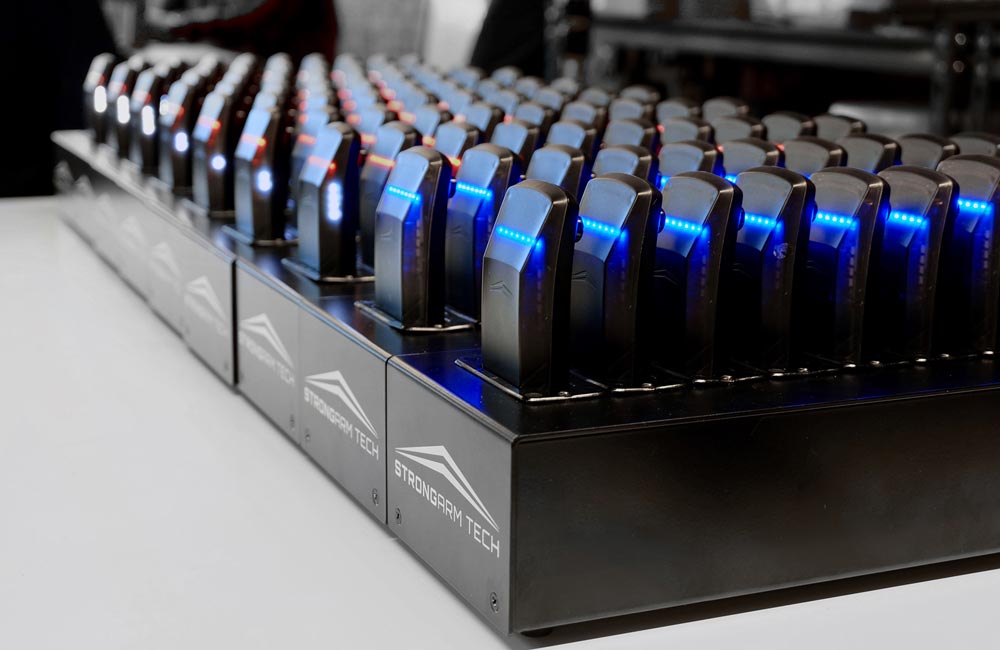 FUSE Dock: A U-shaped enclosure that houses up to 10 FUSE devices for storage and charging.
The Dashboard: The data collected by each FUSE device uploads into the cloud, and is instantly processed through StrongArm's proprietary machine-learning algorithm. Using all of the data points collected, FUSE analyzes to project trends and generates predictive insights on safety performance.
Once an Industrial Athlete™ is wearing the FUSE device (IoT sensor), his or her movements - including body sagittal motion, lateral motion, twist motion and combined motion - are all collected as they are happening.
The FUSE Risk Management Platform allows clients, such as ergonomists, managers and safety professionals, to access safety data at their own convenience using the real-time dashboard, and evaluate the results as it pertains to their work site.
Engineering the FUSE Dock
Since the FUSE Risk Management Platform would be used within industrial settings, StrongArm Technologies required a durable, well-built enclosure that could withstand these environments, as well as stand up to frequent use.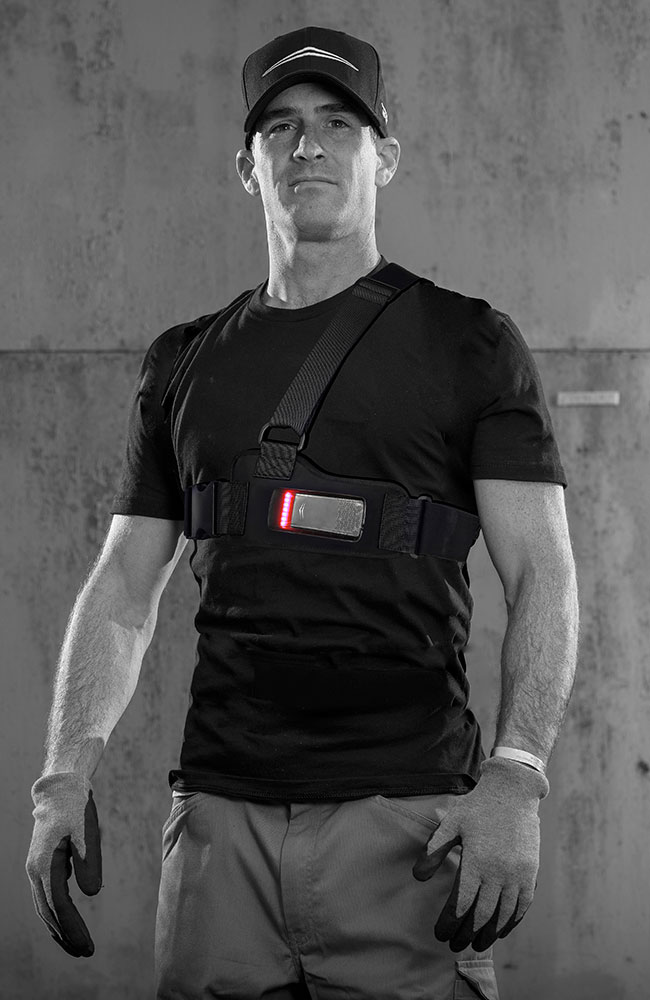 "We wanted a specific form factor for our enclosure as determined by the design team to be the most user friendly, with custom-sized cutouts for integration with injection-molded attachment pieces," explains Michael Spinelli, Director of Engineering for StrongArm Technologies.
With the dock's layout and specific spacing of features crucial for user acceptance and functionality of the FUSE system, combined with tight deadlines, Spinelli and his team turned to Protocase's rapid custom-manufacturing.
"Producing an enclosure within the scope of our project timeline needs was non-negotiable, and the ease of the Protocase Designer software and manufacturing process made that possible," says Spinelli. "No off-the-shelf solution came even close to meeting these requirements."
StrongArm Technologies originally started designing the dock system using SolidWorks CAD software, but the team switched to designing the docks entirely within Protocase's robust, free CAD software, once they realized its capabilities.
Following the initial design in 2016, StrongArm has since completed a revision to the dock, making the aluminum U-shape enclosure significantly narrower in order to fit one single line of 10 cutouts (for housing the IoT sensors), rather than the dock's original design of two rows of 5 cutouts.
"Although the shape is very different, the changes were extremely easy to make in Protocase Designer," says Spinelli.
StrongArm Technologies completed the FUSE dock's look and feel using Protocase's professional finishing services, opting for a matte black, smooth epoxy powdercoat and a digitally printed StrongArm company logo.
What's Next for StrongArm Technologies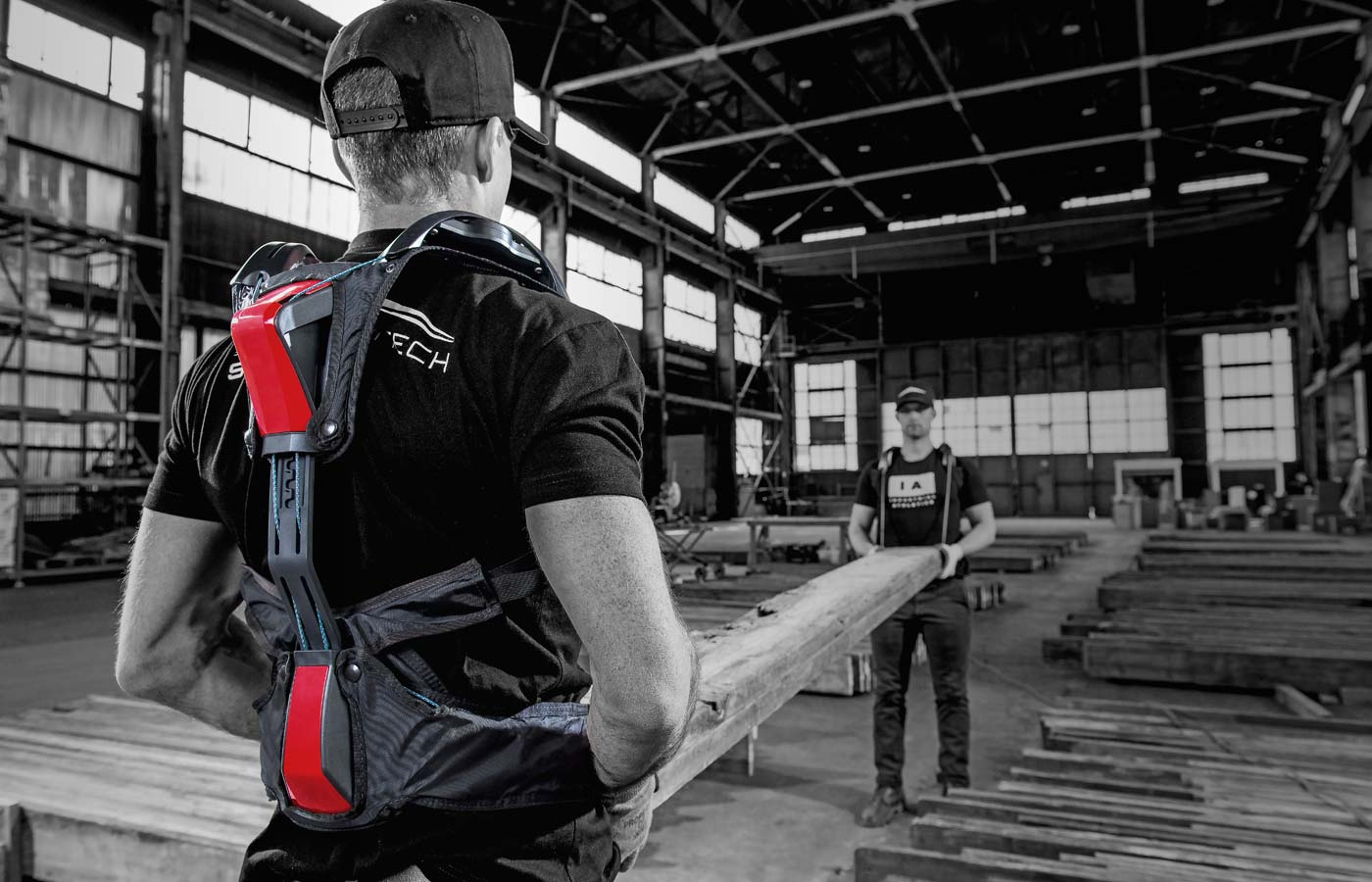 With StrongArm Technologies' products now available for purchase through 3M's distribution channels within the United States, the company continues to innovate from its headquarters in New Lab, a multidisciplinary design and technology center in the former Brooklyn Navy Yard.
Research and development continues on the RISK Management Platform, with Spinelli and his team refining the real-time dashboard to provide more value to StrongArm's clients.
"New sensor capabilities are added all the time, including the ability to assess environmental factors and cross-correlate that risk data," says Spinelli. To learn more about StrongArm Technologies, visit the company's website.