Sept 2014

Recreating a Truly Classical Musical Product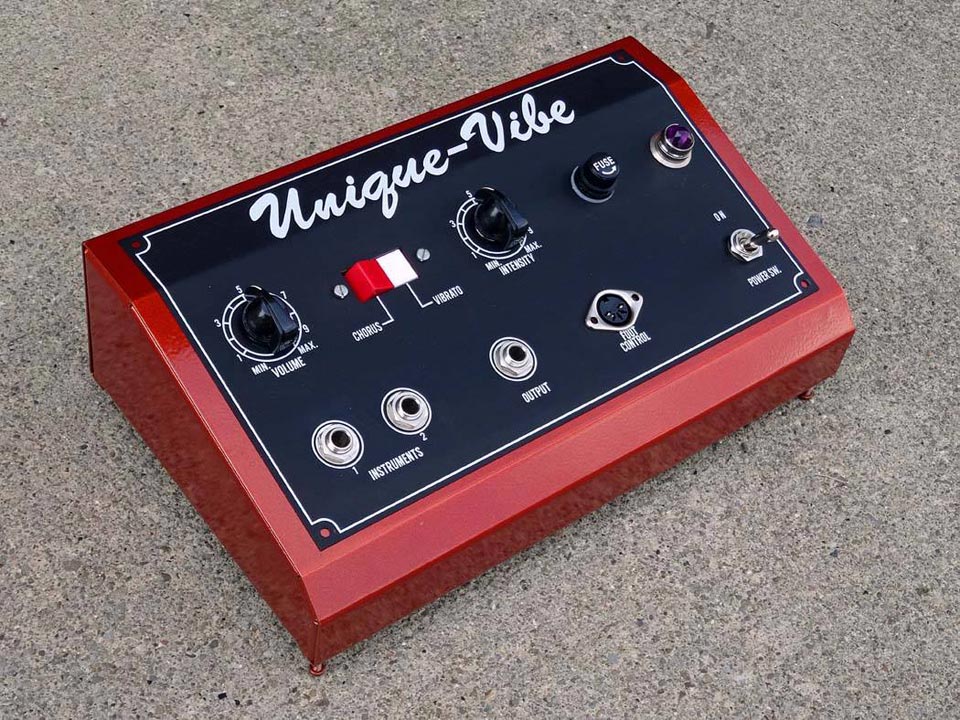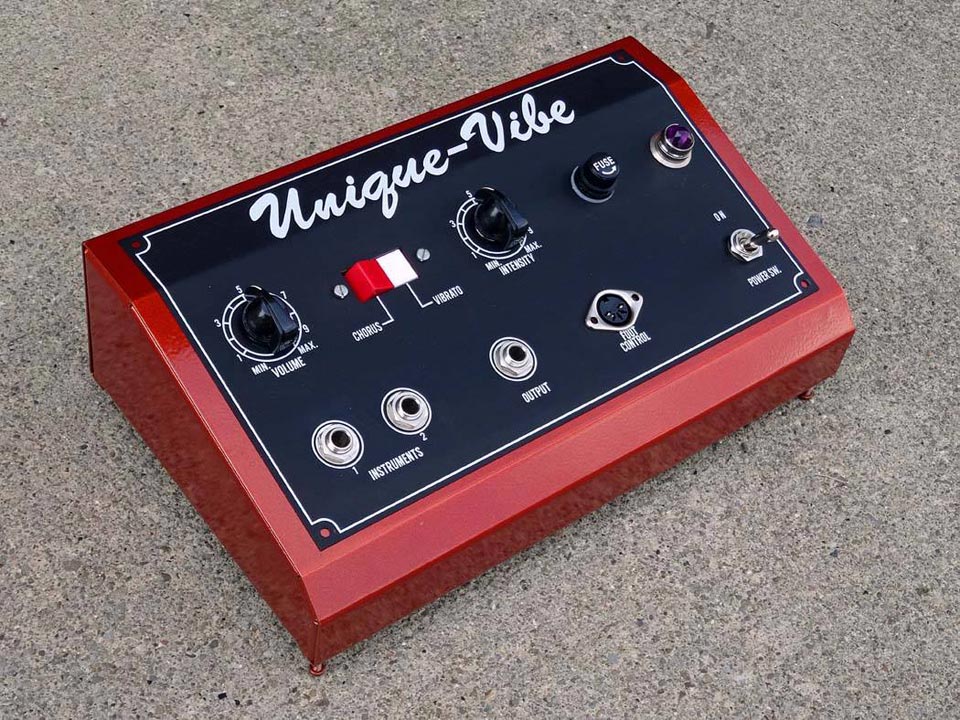 What started out as a weekend hobby, ended up turning into a re-creation of a truly classic musical product. James J. Klacik, a professional engineer by trade, has always had a deep passion for the iconic guitar sound of rock n roll's 60s and 70s era. One of those iconic and unique sound effects was produced by the Uni-Vibe, made most famous by Jimi Hendrix at Woodstock.
As a musician, you can appreciate a musical product that is true to its name and likewise so does Klacik. The Uni–Vibe was a guitar effects pedal that was made in Japan in the late 1960's and early 1970's that gave the sound, taste and even smell of pure "psychedelic" rock. When asked about his opinion on the product, Klacik stated that "the Uni-Vibe was noteworthy in that it was housed in a metal, sloped-front enclosure, was powered by AC power and included a separate foot controller unit for changing the speed of the effect's modulation". The effects pedal had eventually been discontinued and today, the original remaining Uni-Vibe pedals in good working condition are rare and command high prices in the vintage gear market.
Understanding that there was a market for the re-creation of this classic product, Klacik set out to take on the task of re-creating the effect to the exact 1969 specifications. There were other smaller scale products on the market, however, listening to the feedback of consumers made him realize that they just weren't close enough to the originals. Since Klacik owned two original Uni-Vibes, he decided to spend a period of several months in order to disassemble one and determine exactly what was needed. With some help from the online community, he was able to build a prototype that provided overwhelming results on popular musician and guitar gear forums. Then, an individual had inquired about purchasing one . . . and Unique-Vibe, LLC was born.
Building a Prototype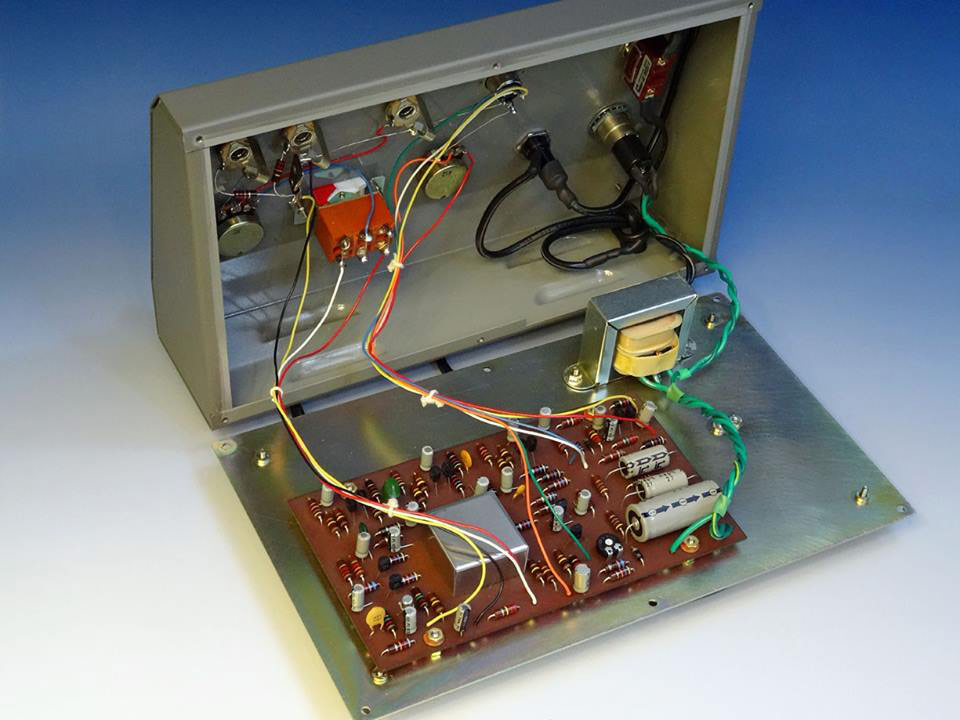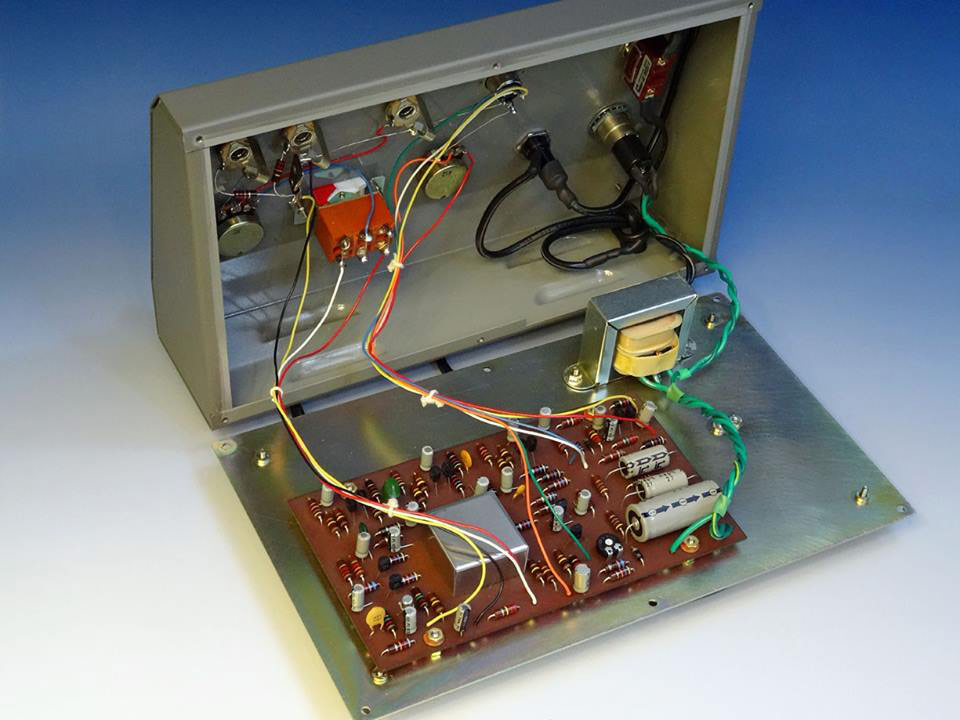 Klacik decided that in order to reproduce an enclosure and foot controller for his product, it needed to be top-notch. After a quick web search, he was brought to Protocase and, with the "no minimum orders" policy, he gladly sent in his empty metal shell from the disassembled original Uni-Vibe and an accurate reproduction of the design was made. The difficult task was to accurately design the foot controller unit which, as Klacik states, is "a more difficult piece to build with a working treadle portion and various metal finishes as well." The last goal was to make these designs reproducible as he was getting much interest in his re-created design. Klacik stated that he was completely satisfied with the end results – "Protocase really nailed these – the enclosures are spot on and constructed well and the foot controller pedal is almost a piece of art and actually functions better than the original units by providing a wider speed range". Now, with a simple email or phone call, Klacik can order his units when he gets inquiries from various musicians.
Building a Relationship
"Jennifer Hurd at Protocase has truly been a pleasure to work with! She's been patient with me (I can be very particular with even the smallest of details) and has worked with me along the way to make the project as economically feasible as possible. I'm also impressed with the folks in the design department as they have executed my revisions along the way quickly and accurately. They've also made suggestions to me that I've since implemented into the final product . . . and I appreciated that."
Protocase and James J. Klacik have built a solid relationship as he continues to sell his Unique-Vibe units. Klacik even hopes to come up with a few new designs to try and challenge Protocase's production folks. Either way, whether it is the re-creation of an iconic effect or a brand new design, Klacik combines every ounce of his musical passion with his professional engineering mindset to create a truly unique product.