Products & Services
Protocase manufactures fully finished custom electronic enclosures and associated parts from a wide variety of materials and components, in 2-3 days with no minimum order. Protocase also provides expert and affordable enclosure design services.
UHMW
(Ultra-high Molecular Weight Polyethylene)
Protocase Tech Tip Video
Quick video about Incorporating Plastics
UHMW polyethylene (ultra-high molecular weight polyethylene) is a versatile thermoplastic that is used in a wide variety of applications. It has high impact strength as well good wear and corrosion resistance. UHWM is an extremely tough plastic with low moisture absorption and steam permeability.
UHWM polyethylene has a low friction surface and good electrical properties. It is commonly used in many applications in industrial machinery, due to its durability. UHWM is not damaged as easily as other plastics and can hold up to heavy use.
Protocase can machine UHWM Polyethylene to create a variety of parts and components, such as mounting blocks, bearings, guide rails, sprockets, starwheels, guide blocks and more.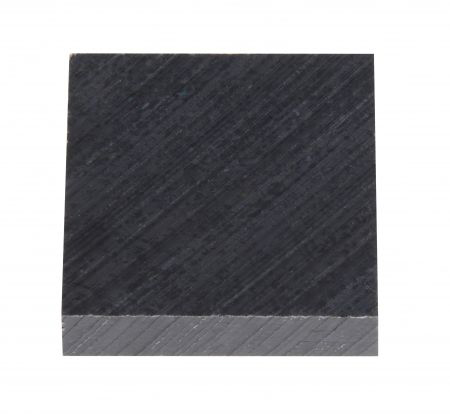 Finish:
Unfinished
Fasteners:
We have the ability to tap UHMW polyethylene and to install fasteners. We do not carry any stocked fasteners for plastics, but it is possible to order them on request, for additional lead time and cost.
If you do choose to tap this material, it is recommended to use a coarse pitched thread over a fine pitched thread. A more cost effective option for installing fasteners would be to install self-clinching nuts or studs into the mating metal parts, which could be screwed into. If you do decide to go with a threaded insert, PennEngineering & Manufacturing Corp has a large variety of sizes available.
Stocked Sheets for UHMW
We stock UHMW in 48" X 120" (1219.2mm x 3048mm) sheets.
| Type | Thickness | ASTM Standard Thickness Tolerance |
| --- | --- | --- |
| UHMW Black Virgin | 0.750" | 19.05 mm | -.030" / +.070" | -0.762 mm / +1.778 mm |
We are happy to order UHMW in bar stock should you require it, for additional cost and leadtime.