How to Cut Costs for CNC Machining
When it comes to CNC machining, planning is critical. Often, CNC machining designs and projects can get unnecessarily complex – and as with almost everything in life, time is money. Here at Protocase, we understand that some designs require precise detail that cannot be simplified, but if you want to reduce costs AND have the design flexibility to change features of your design, this blog post is for you.
By understanding the CNC machining process and what impacts price, you can reduce the cost of your machined project while maintaining or improving functionality. Manufacturability is the level of complexity of the manufacturing processes required to create a particular part. In essence, the higher the manufacturability, the lower the cost.
This blog post will review several key ways you can reduce the cost for your CNC machined parts and enclosures.
Material Cost
In machining, the harder the material, the more difficult it is to machine. This is because we have to use processes and cutting parameters that are less time efficient.
We recommend using 6061 Aluminum for CNC jobs where you have leniency on material. This type of aluminum is commonly used for CNC machining. 6061 Aluminum is ideal for CNC projects because it provides a balance of toughness, strength, corrosion resistance, and most importantly, excellent manufacturability.
Design
The more you can simplify your design, the lower the cost for your project. Your projects detail, dimensions and geometry have a big effect on cost. Complex, highly detailed parts may require multiple setups – leading to higher costs. Some complex projects that have multiple faces, may be less expensive with the proper modifications.
Here are a few design tips to help you cut costs:
If you have a part with holes or slots on all faces, consider moving those details to the same face if possible. This will cut down on setup costs and save you some money.
Small features such as holes, slots, etc. can lead to complex and costly designs.
Minimizing Bulk Material Removal
Sometimes part design changes can have a drastic effect on the amount of material removed from a part. Most parts are made from bar stock, which starts as a rectangular or cylindrical shape. The amount of stock removed has a direct effect on the price of your design.
Think of the smallest box that would fit around your finished part (this can be rectangular or cylindrical, whichever fits your finished part best). The volume inside the box which does not contain your part represents the material that will need to be removed to manufacture your part. The more "empty" space you have means the more material will need to be removed, which in turn will drive up the price to machine your design. There are certain shapes that result in less empty space and modifying your designs towards these shapes can reduce costs.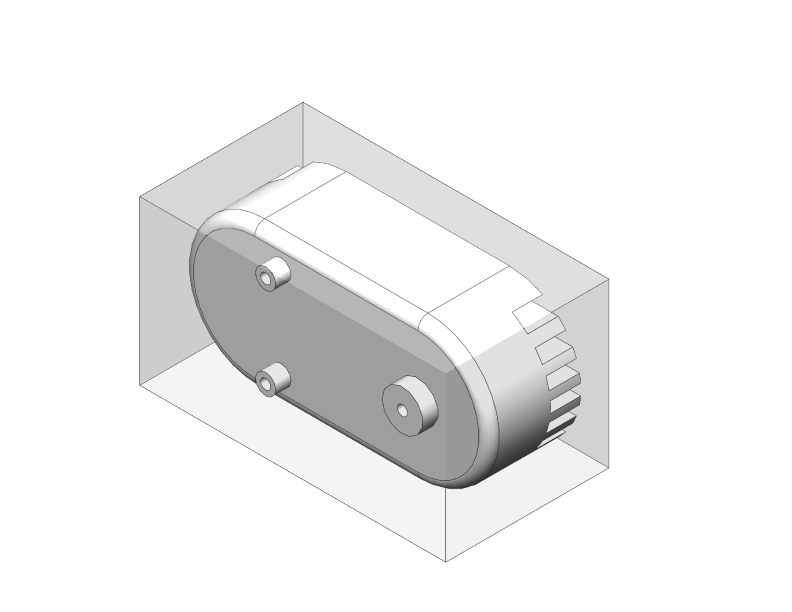 One way to combat the cost of removing a lot of air is to break up your design into a number of simpler parts that fit better into this "box." This will minimize the material removal and save you money.
For this option, it's best to contact your Protocase account manager to talk about your design and your options to cut costs. In most cases, it will simplify the part manufacturing, but if not completed properly, with the right direction from our engineering team, it may cause the price to go up due to more setups.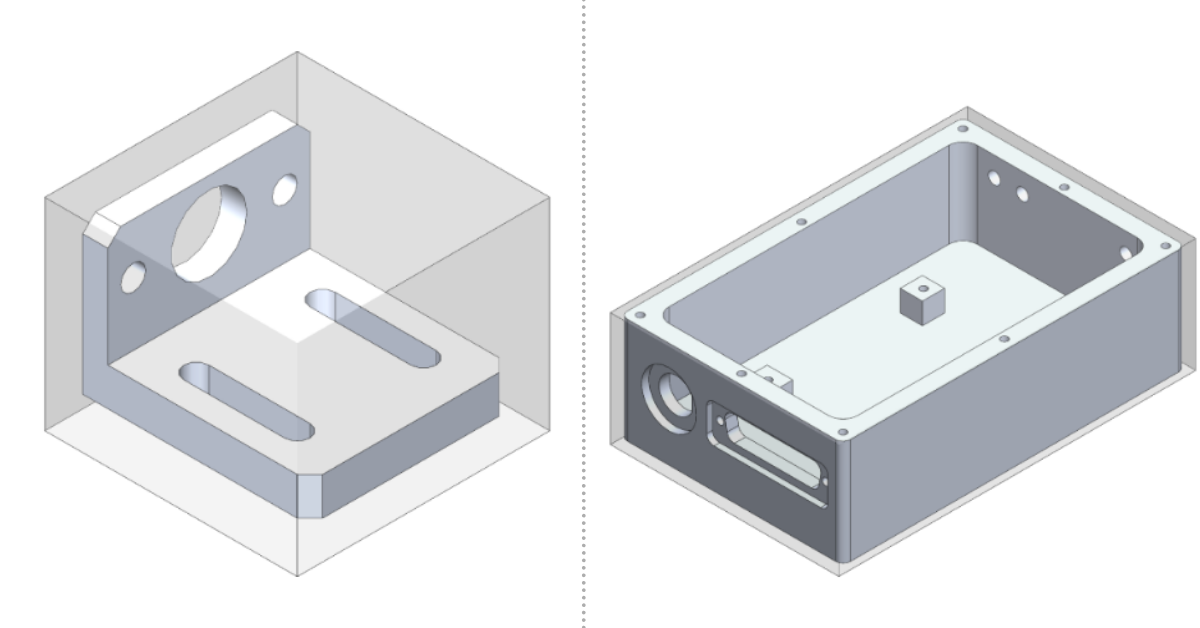 Tolerance
On CNC machined parts, our typical minimum tolerance is ±0.005". Although we can achieve tighter tolerances, a more generous tolerance will save you money, as tighter tolerances mean more manufacturing precision is required to manufacture your design.
Tolerances should be kept as large as your design will allow in order to increase manufacturability and therefore lower your costs. If a tight tolerance is required in your design, we can accommodate, but we recommend keeping your tolerances above a minimum of ±0.005" to minimize cost.
Inside Corner Radius
The inside corner radius you choose not only has a dramatic effect on how efficiently your part can be machined, it also impacts the cost of your design. By using the largest radii possible for your design, you will both increase surface finish quality, and reduce machining costs.
One important note: Radii on the outside of your part or enclosure are not constrained by tool diameter.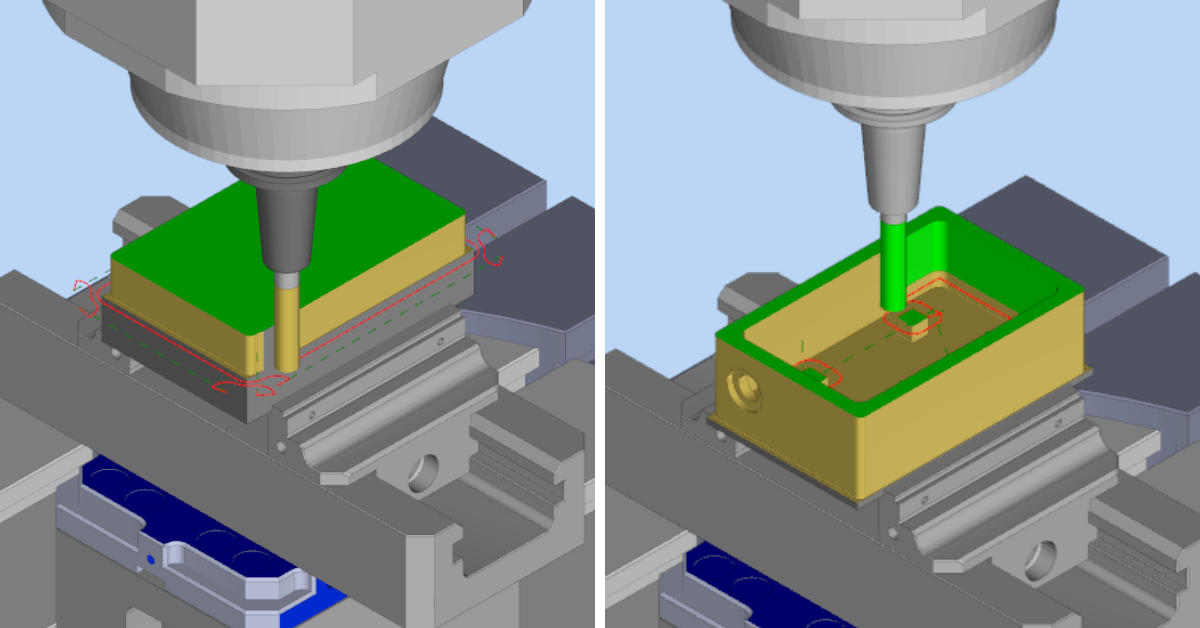 Corner radius should always be as large as your design will allow. If you require an inside corner to have a smaller radius, the minimum size we would recommend depends on the depth of the corner. The deeper the corner, the larger the minimum radius must be.
The chart below shows for each range of depth the minimum values we recommend for corners of a particular depth range. Recommended minimum means we have processes for these values that work well. The minimum field is the theoretical minimum we can achieve, but below the recommended, cost will increase and surface finish quality can start to suffer.
We always recommend keeping radii as large as possible.
| Feature Depth | Minimum Radius | Recommended Minimum Radius |
| --- | --- | --- |
| 0.47" (11.938mm) | 0.016" (0.406mm) | 0.031" (0.787mm) |
| 0.75" (19.05mm) | 0.032" (0.813mm) | 0.063" (1.6mm) |
| 2" (50.8mm) | 0.063" (1.6mm) | 0.094" (2.388mm) |
| 3" (76.2mm) | 0.125" (3.175mm) | 0.15" (3.81mm) |
| 3.25" (82.55mm) | 0.25" (6.35mm) | 0.275" (6.985mm) |
| 4.25" (107.95mm) | 0.3" (7.62mm) | 0.325" (8.255mm) |
| 5.75" (146.05mm) | 0.75" (19.05mm) | 0.8" (20.23mm) |
(Learn more about this topic by reading our blog post about corner radius in CNC machining).
CNC Machining Off-the-Shelf Enclosures
Another way to cut costs for your CNC machining projects is to use an off the shelf (OTS) enclosure. We stock a wide variety of diecast enclosures that we can CNC machine and customize for you.
OTS is significantly less expensive because no material is wasted in customizing the diecast OTS enclosure, whereas the custom CNC machined enclosure is made from a solid block of material. When you use an OTS enclosure, we can cut custom holes into the enclosure as per your design requirements, which will save you money.
If you would like to have Protocase customize OTS enclosures for your project, learn more about our Customizable Diecast Enclosures.
Go For Our Longer Leadtime (If You Can)
Protocase now offers two distinct service streams:
Priority: This is our signature manufacturing turnaround of 2-3 days, for orders with in-stock materials and our in-house services.
Economy: Our new Economy leadtime has a base leadtime of 2-3 weeks, plus the Priority leadtime of 2-3 days. Orders with the Economy leadtime are slightly discounted from our Priority pricing.
Our new economy service allows our production team to more efficiently schedule and prioritize jobs in our production facility. By offering two different service streams, we can ensure our equipment and production team is optimized at all times – resulting in leaner manufacturing processes.
If you have some leeway on time in terms of your project deadlines, and are looking for the best pricing possible from Protocase, our Economy service is a great fit for your needs.
Conclusion
When designing your CNC machined part or enclosure, take into consideration the level of complexity that is required for manufacturing your part and how you can simplify the design. Remember, the higher the manufacturability, the lower the cost.
If you have questions, reach out to your Protocase Account Manager, who can coordinate a discussion with our CNC Engineering & Design Services team! During your design phase, they can help you avoid designing parts that are unnecessarily expensive.
Our mission is to find a solution that will work for you so that you can keep your projects moving so you can meet your deadlines and keep innovating.