Self-Clinching Fasteners Guide
For custom enclosures or parts, self-clinching fasteners are probably the most useful hardware components at a designer's disposal. They solve a whole host of challenges when it comes to mounting components, and because of their compact design and low profile, they provide excellent aesthetics as well.
Self-Clinching fasteners are threaded nuts, studs or standoffs that are mechanically pressed into metal, becoming a permanent part of the panel, enclosure or bracket. Self-clinching fasteners are often called by the name of the most common brand, 'PEM®' brand self-clinching fasteners, which is a trademark of Penn Engineering.
One of the biggest strengths of self-clinching fasteners is how securely mounted they are into the part or enclosure. In fact, for many self-clinching nuts, the screw will actually fail before the nut rotates in the material. Self-clinching fasteners are incredibly secure, because they become a permanent part of the enclosure once installed.
This post will provide an overview of the key self-clinching fastener types we stock at Protocase, and how they are useful in sheet-metal fabrication.
Standoffs and Studs:
Panel fastener: A panel fastener is a toolless device installed on the outside of the mounting part. It has a threaded stud on a spring that allows you to push and fasten into a threaded receptacle. When disengaged from its main nut, panel fasteners remain fixed to the panel itself.

Tie-down fastener: Also known as a tie-mount fastener, this type of fastener can give you a point inside your enclosure to neatly organize and tie up any kind of loose wiring or cables.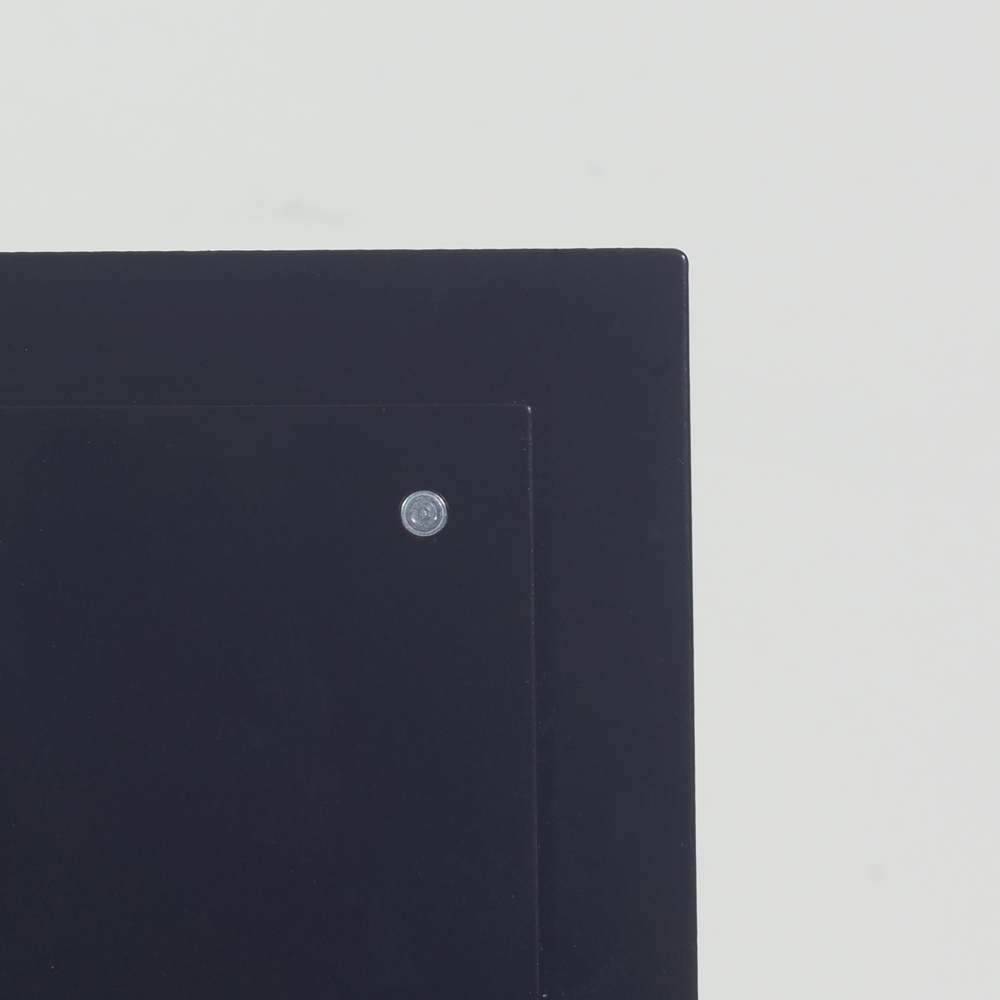 Sheet-joining fastener: Sheet-joining fasteners allow for a PC board or panel to be easily slipped into place, and removed as needed from an assembly by sliding the board sideways and lifting it off.

Stud: A stud gives you a permanently threaded screw inside your enclosure that can be used for many different purposes, including mounting or grounding components.

Pilot pin: A pilot pin is a simple unthreaded rod that can be used for such applications as locating components inside your enclosure.

Right-angle fastener: Right angle fasteners provide strong right-angle attachment points in sheet metal parts and enclosures, especially in thin sheets of metal. They are pressed flush into a rectangular mounting hole. Right angle fasteners can accept standard screws with metric or unified threads.

Standoff: A standoff is a fastener that is used to create space between two objects, usually to properly position them in a given space. A standoff gives you an internal thread which can be used to mount things like motherboards or PCBs.
Nuts:
Protocase stocks several styles of self-clinching nuts for use in your custom enclosures and parts, each serving different requirements:

Nut: Considered a standard self-clinching nut, this type of nut does not encapsulate your threads. Protrudes on one side of the sheet metal.

Miniature nut: This type of nut is used to place fasteners closer to the edge of a part. Protrudes on one side of the sheet metal.

Floating nut: A floating nut allow looser tolerance on hole placement because if they are not perfectly aligned, the thread can float over to receive the fastener. Protrudes on one side of the sheet metal.

Blind nut: A blind nut encapsulates your threads, typically to prevent any foreign material from entering inside. Protrudes on one side of the sheet metal.

Flush nut: This nut is installed flush with your sheet metal and does not protrude on either side of your case. A great replacement for a threaded hole.

Nylon insert nut: This type of nut contains a nylon inserted locking thread that increases friction with the screw to enable tighter locking. Protrudes on one side of the sheet metal.
Conclusion
We stock a wide variety of self-clinching fasteners of different types and styles because we want to make sure you have enough options to create a design that's going to solve your engineering or innovation challenges. If you require a fastener we don't stock, contact us – we'd be happy to source what you need, for added lead time and cost.
To learn more, check out our Proto Tech Tip about self-clinching fasteners!
At Protocase, we help engineers, researchers and scientists complete their projects by building custom enclosures and parts in 2-3 days, with no minimum order. We're the perfect solution for your prototyping, innovating and product development. Learn more about Protocase, and how we can help you keep your projects moving.