Products & Services
Protocase manufactures fully finished custom electronic enclosures and associated parts from a wide variety of materials and components, in 2-3 days with no minimum order. Protocase also provides expert and affordable enclosure design services.
CNC Turning
Work holding and Work Envelope
Work Envelope: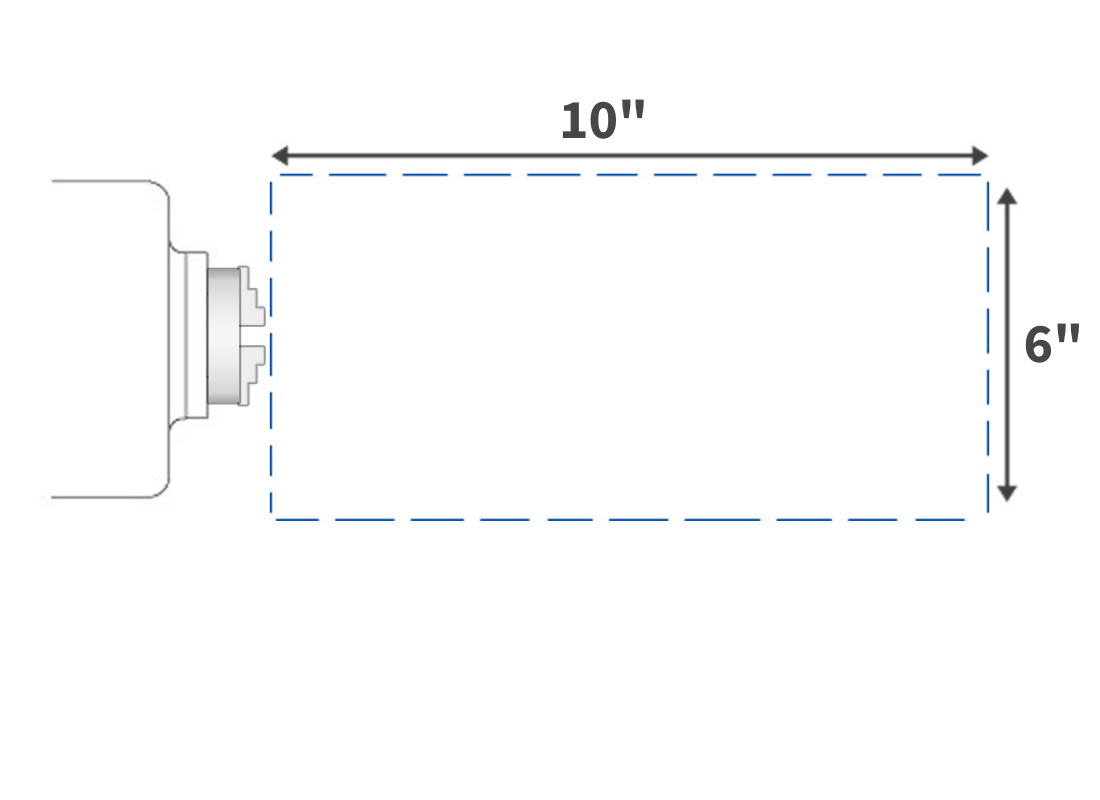 Please note: If you need a part more unique than our minimum and maximum constraints, contact us as we may be able to design a solution to meet your needs.
Work Envelope for Internal Tooling: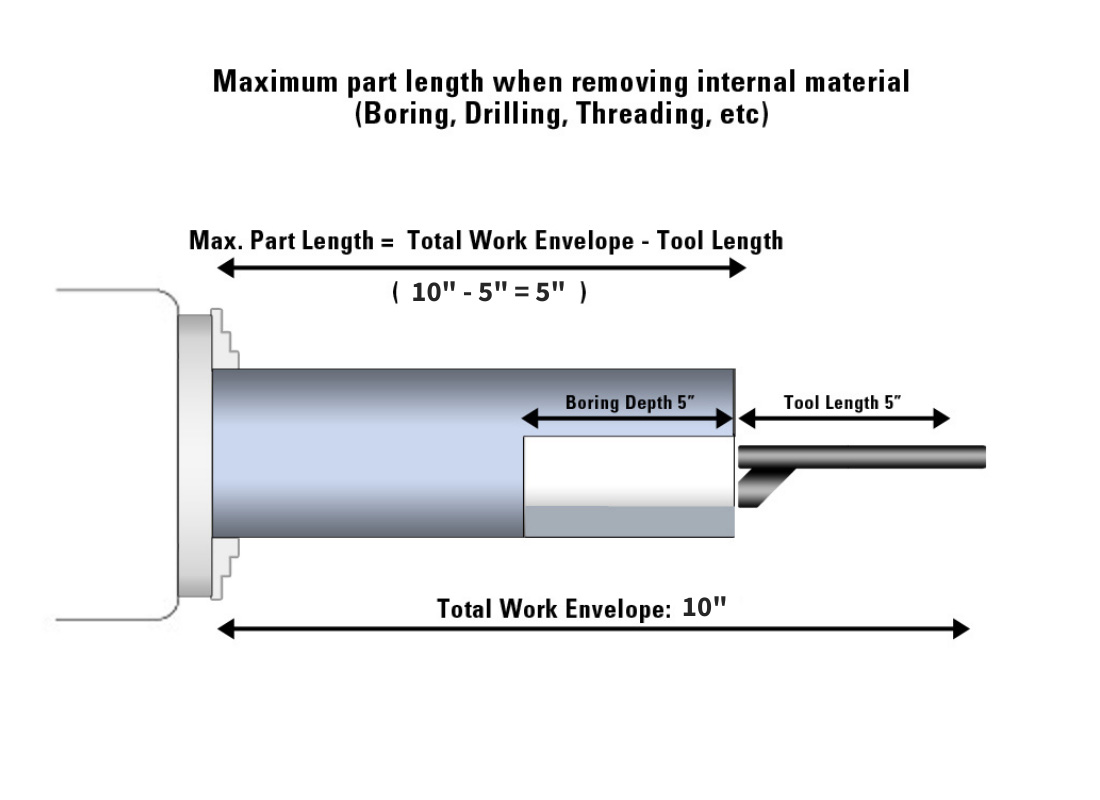 The maximum length of a part depends on the geometry. For example, a shaft might be the max-length of the machine (10"). If the part has internal features, such as a bore through it, then subtract the distance that the bore is deep from the max distance to allow enough room for tooling to enter.

Example: if a part has a 5" deep hole inside of it, its maximum length would be 5" (10" - 5" = 5")