Our mission is to help you source professional-quality prototypes and low- to mid-volume custom parts so that you can meet your critical deadlines and keep your projects moving. We do that by offering a one-stop shop for custom manufacturing, which includes CNC milling and CNC turning. Protocase can manufacture your custom CNC parts and enclosures in as little as 2-3 days with no minimum order requirement. This blog will offer a basic guide to CNC turning at Protocase.
CNC Turning – and What It's Useful For
CNC turning is a metal fabrication process wherein a part is held in place on a rotating spindle which makes contact with a stationary tool in order to remove material until the part is in its desired shape.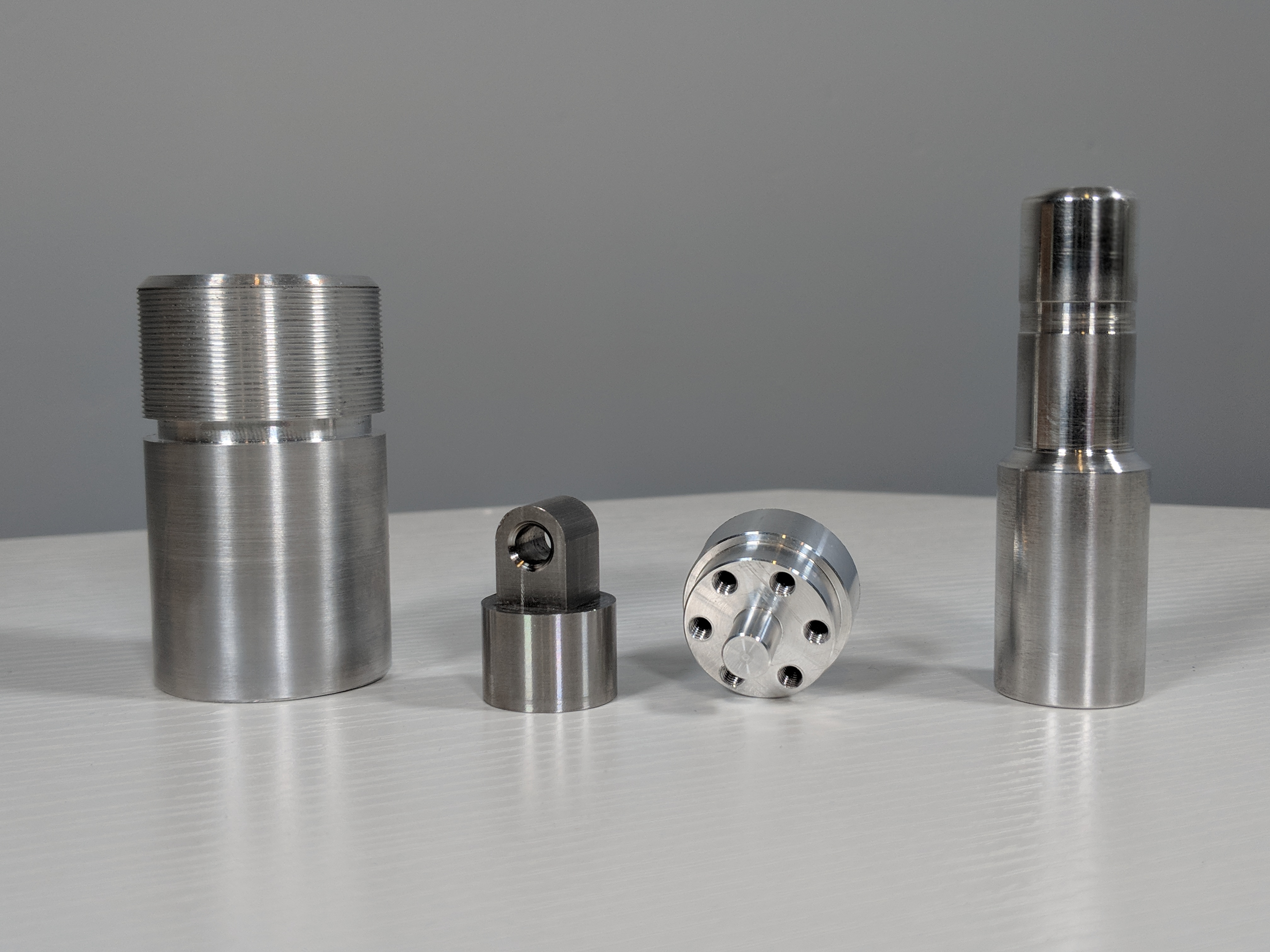 The key advantage to CNC turning is that the process can form complex geometries that would otherwise be unavailable in CNC mills. This is especially true for cylindrical parts or "wavy" features, which would otherwise be very difficult to form within a CNC mill. This is not to say CNC turning can only produce rounded parts – a wide variety of geometries are possible when using a lathe, including square and hexagonal shapes.
Materials for CNC Turning
Protocase stocks aluminum, cold-rolled steel and stainless-steel bar-stock in a variety of lengths and diameters.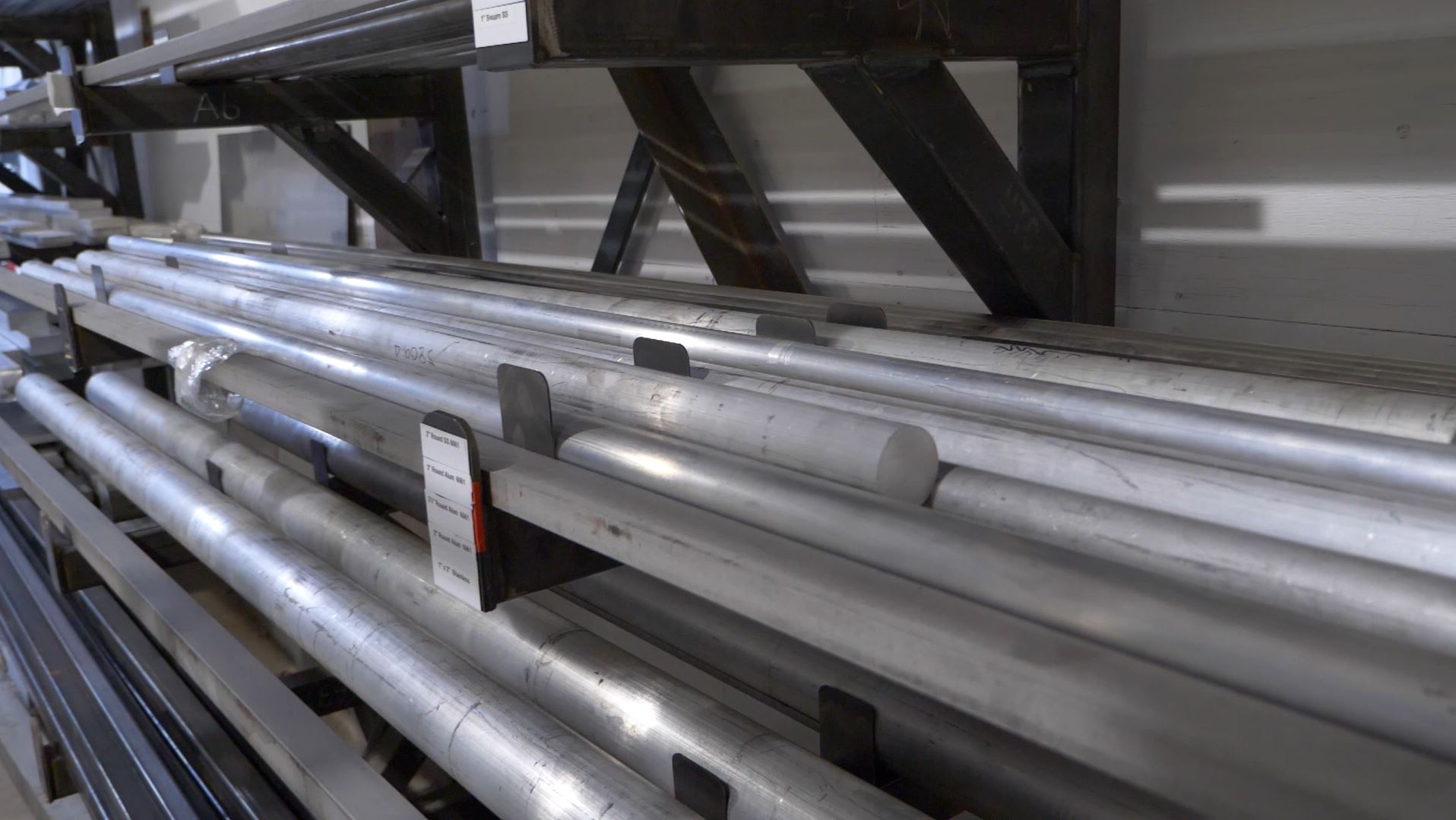 We can source other bar stock for additional leadtime and cost, should you specifically need it for your project requirements.
CNC Turning Work Envelope
Work envelope dictates the size of part we are able to accommodate within our CNC lathes.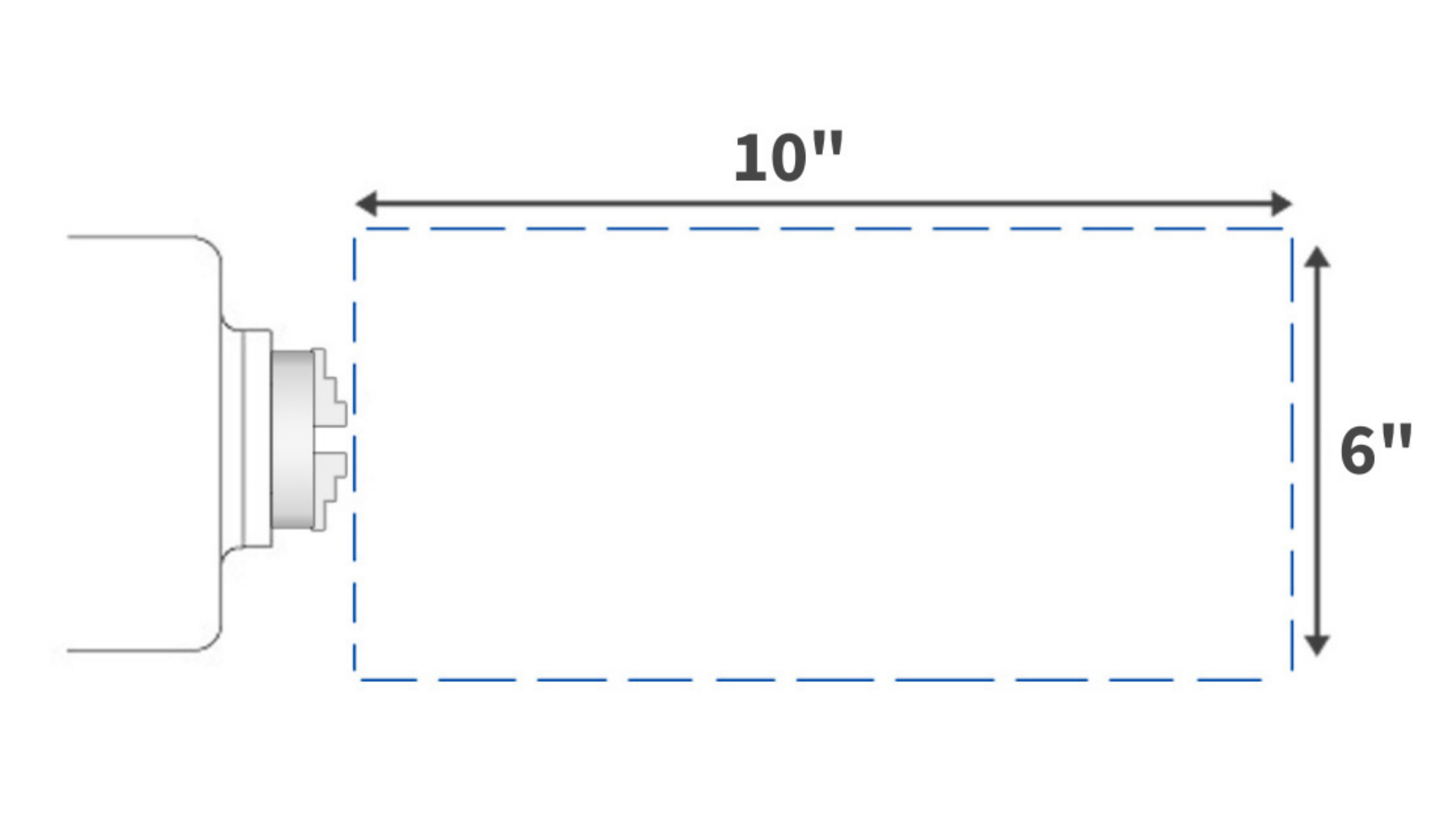 At Protocase, we use an 8-inch diameter chuck, with a 2-inch spindle bore. This translates to a maximum part size of a diameter of 6-inches with a length of 10-inches. Length to Diameter Ratio for CNC Turning
When creating CNC turned parts, the length to diameter ratio is an important component of your design. The general rule of thumb is to not have a length-to-diameter ratio that is greater than 5. Exceeding this ratio will place too much force onto a part that will be unable to support it, resulting in failure.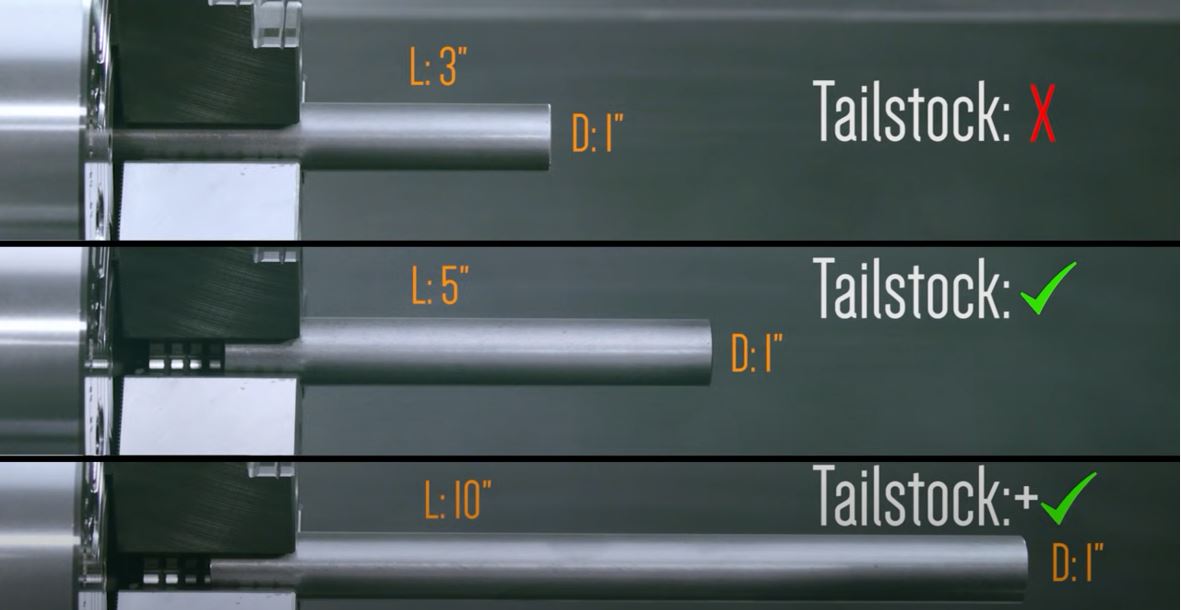 At smaller diameters, an even smaller length-to-diameter ratio is required due to the length having a much larger impact on the deflection of the part. The increased pressure on slender parts will likewise increase the risk of failure.
Corner Radius for CNC Turning
Here at Protocase, we can achieve inside corner radii on turned parts down to a radius to 0.008" in most cases. However, sticking with corner radii of 0.032" or larger will decrease cost.
Sharper radii increase cost due to increasing the number of tools and time required on a job. Let your Protocase Account Manager know about any specific radii you need and we will do our best to accommodate your needs.
CNC Turning Tolerances
Protocase's default tolerance is +/- 0.005" for CNC turned parts. We can sometimes achieve tighter tolerances in some instances, depending on your parts geometry and the tooling that we use.
If your part will require a tighter tolerance than our standard +/- 0.005″, let us know at the quoting stage. Our team will be able to assess your requirements and advise on your options.
CNC Turning Tools
CNC lathes can use a variety of tooling including taps, reamers and much more. The main tools deployed for CNC lathes differ from those used by CNC mills. On a CNC mill, the tool is spun rapidly in order to remove material as it makes contact with the part. With CNC lathes, it is the part that is spun, which is then shaped by a stationary tool.
This means CNC lathes primarily use stationary tooling and inserts to create features on inside or outside of the part. There are turning tools, also referred to as outer-diameter (OD) tools; or there are boring bars, which are also called inner diameter (ID) tools.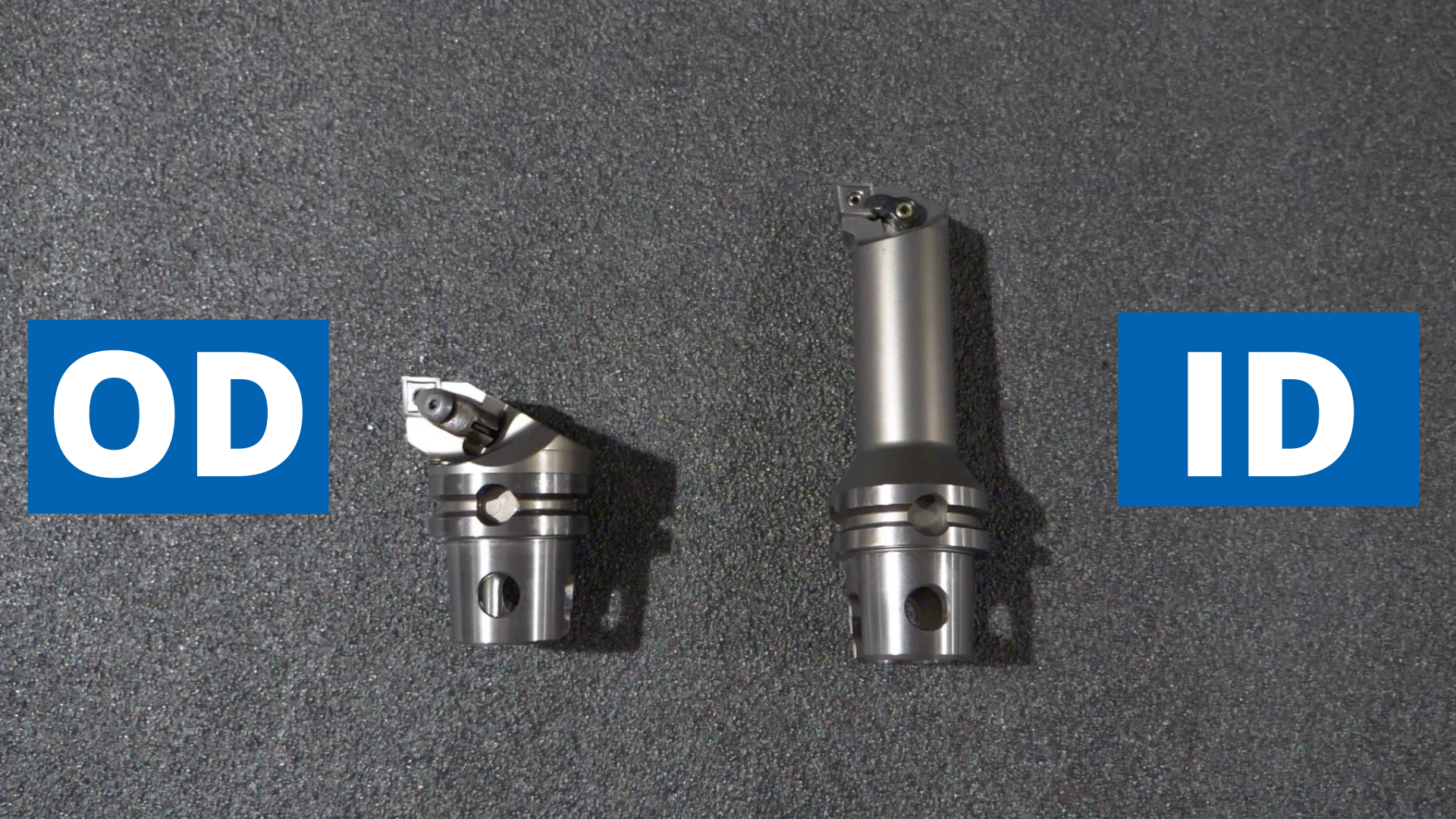 Finishes for CNC Turned Parts
Here at Protocase, we offer several different finishing options in order to suit your specific needs and desired aesthetics:
Bare metal finishes:
No Finish is when the part comes out of the machine "as is". This means it will have visible toolmarks and scratches. No finish parts have no additional cost, which gives them the best economics for functional parts that will not be displayed.
No Finish parts can also be considered "stock finish", if the part's exterior isn't touched by the tooling during the turning process. If that's the case, the parts may have stickers, stamps or other material identification from the material vendor.
Vibratory Finish is applied through tumbling your part in an abrasive medium. It produces a smooth finish that is excellent for disguising tool marks on your CNC turned parts.
Media Blasting is another bare metal finish option offered by Protocase. Media blasting is applied by spraying a steady stream of tiny glass beads via compressed air. The end result is a flat, non-directional finish that provides excellent aesthetics.
Powdercoat is the standard finishing option of painting metal. Our team applies powdercoat by spraying a dry, free-flowing powder across your metal parts in order to impart a finish that is durable, high-quality and available in a variety of colors. Check out our powdercoating page for full details on the powdercoat colors and textures we offer.
Conclusion
For parts that have an overall cylindrical geometry, CNC turning is the logical means for creating those parts. This guide has covered all of the basic information about CNC turning, including our manufacturing guidelines for CNC turned parts.
In the end, Protocase is here to make your custom parts – whether sheet metal, CNC turned, CNC milled and 3D printed – in the exact quantity you require, within our ultra-fast leadtimes so that you can keep your project moving.
Got a design in mind? You can contact us to get connected with your Protocase Account Manager, or use our Request-A-Quote form to submit your design for quoting.