Products & Services
Protocase manufactures fully finished custom electronic enclosures and associated parts from a wide variety of materials and components, in 2-3 days with no minimum order. Protocase also provides expert and affordable enclosure design services.
CNC Milling
Protocase 5-Axis Milling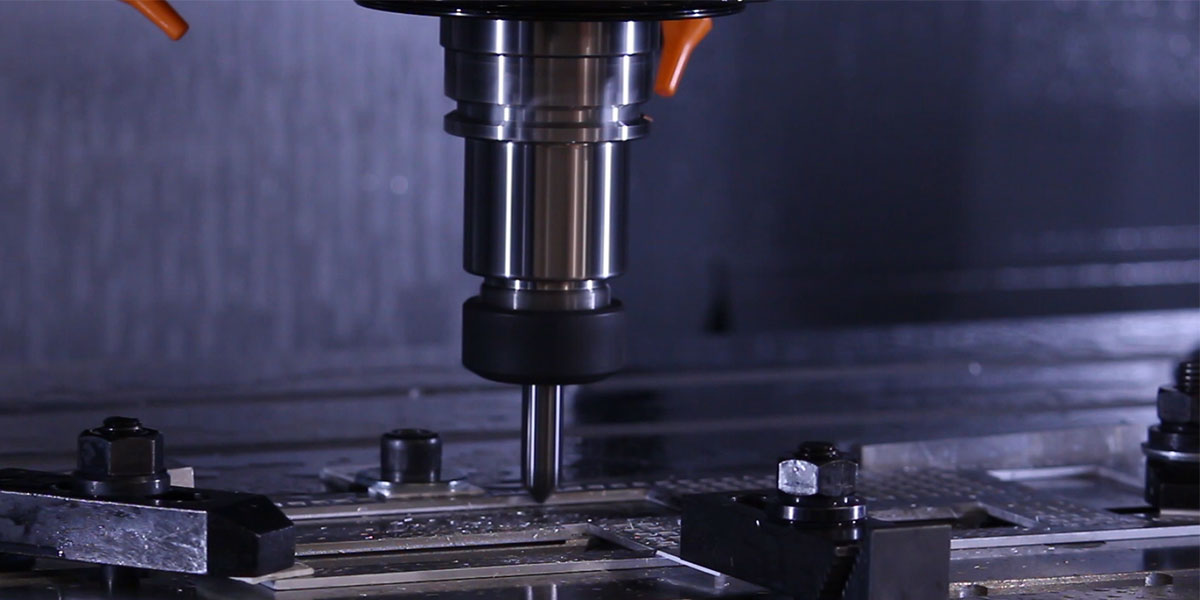 Our 5-axis machining provides a vast variety of possibilities as to the part sizes and shapes we can effectively process in 2-3 days, with no minimum order. 5-axis machining offers the highest precision and quality available.
Protocase CNC machining services are ideal for prototypes and small runs, because our turnaround times are extremely fast and we readily accept orders of quantities as low as one.
Industries that use 5-axis machining:
• Aerospace
• Defense
• Oil & Gas
• Robotics
• Medical Technology
• Research & Development
• And more
Overview of Our 5-Axis Offering
5-axis refers to the number of directions in which the cutting tool can move. You can process five sides of a part in single setup, because the cutting tool moves across the X, Y and Z linear axes, as well as rotates on the B and C axes. This allows the cutting tool to approach the part from any direction.
5-axis CNC machining is the most technologically advanced CNC machining available on the market today.
Benefits of 5-Axis
• Complex shapes machined in a single setup
• Minimal setups means maximized productivity - you get your order as quickly as possible
• Virtually no need for complex fixtures or workholding