Products & Services
Protocase manufactures fully finished custom electronic enclosures and associated parts from a wide variety of materials and components, in 2-3 days with no minimum order. Protocase also provides expert and affordable enclosure design services.
CNC Milling
Graphics on CNC Machined Parts & Enclosures
We offer two different ways to apply surface graphics, such as logos, labeling or other artwork, onto your custom CNC machined part, panel or enclosure: Digital Printing and Silkscreening.
Laser Marking:
Laser Marking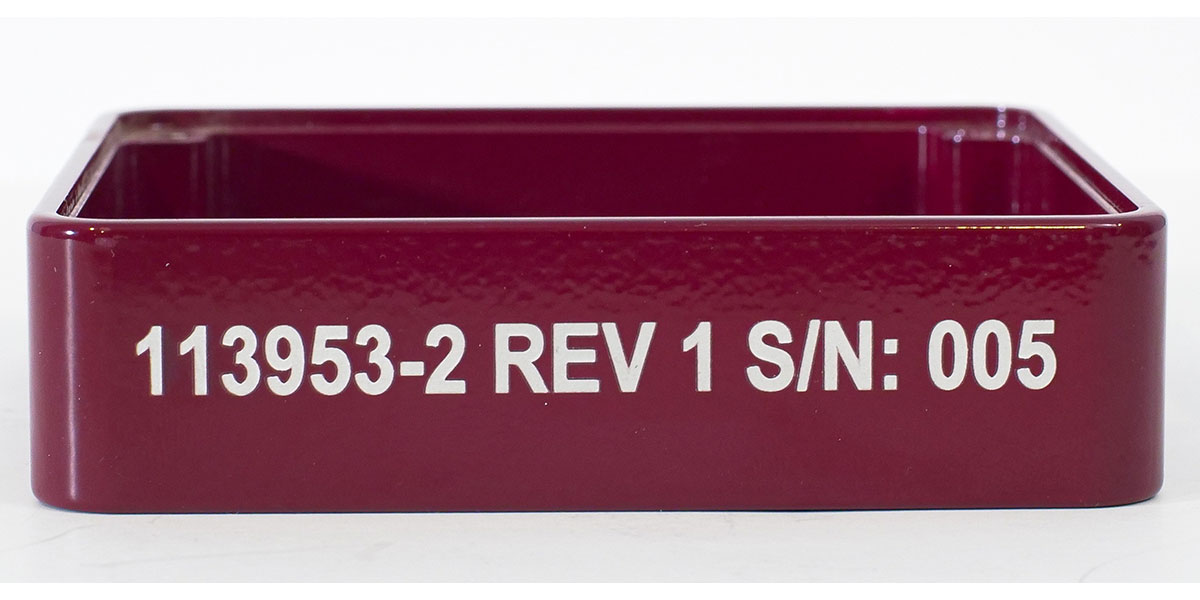 Laser Marking is the most precise and efficient means of permanently marking Aluminum and Stainless Steel parts. Also known as etching or engraving, laser marking is useful for labeling connectors and other components, serialization, branding and schematics.
Things to Consider:
• There are five different types of laser marking for aluminum machined parts:

Engrave, Burn, Silver, Outline and Ablate

. Anneal laser marking is exclusively available on stainless steel.
• Laser marking is available on machined parts with grained finish, powdercoat, anodizing, vibratory finish and no finish.
Learn more about Laser Marking.
Digital Printing:
Digital Printing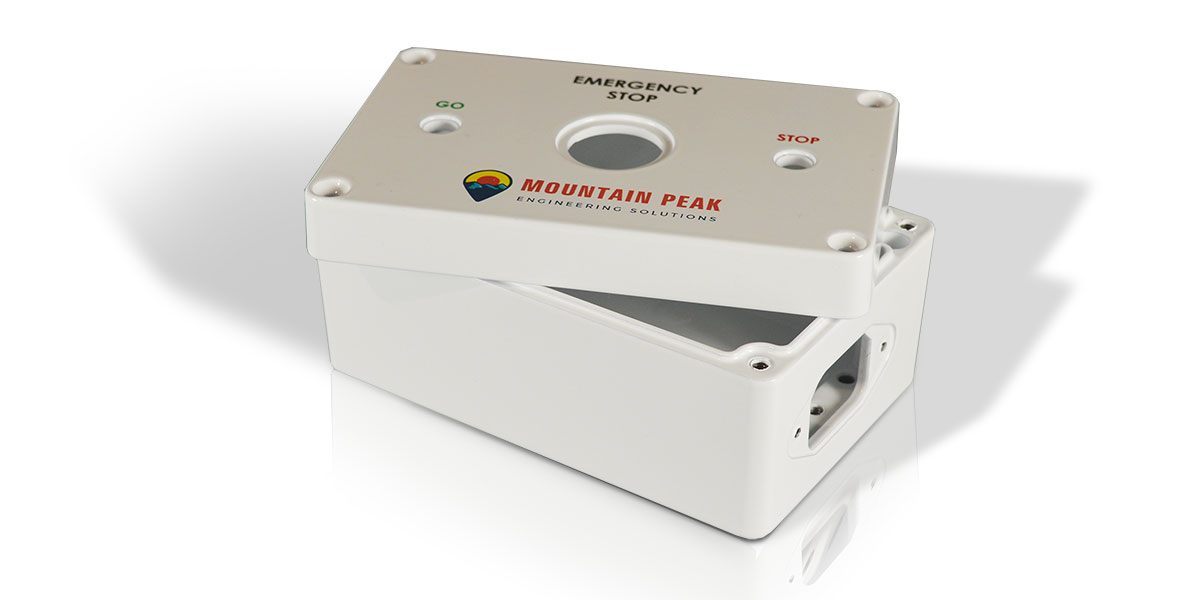 Text and images are applied via our digital printers, which feature laser alignment technology and the full CMYK spectrum of colors.
Things to Consider:
• Digital Print can be applied after powdercoating and milled surface appearances.
• Due to geometry, digital print can only be applied on the outside of machined enclosures, panels and parts - not on interior pockets.
Learn more about Direct Digital Printing.
Silkscreening:
Silkscreening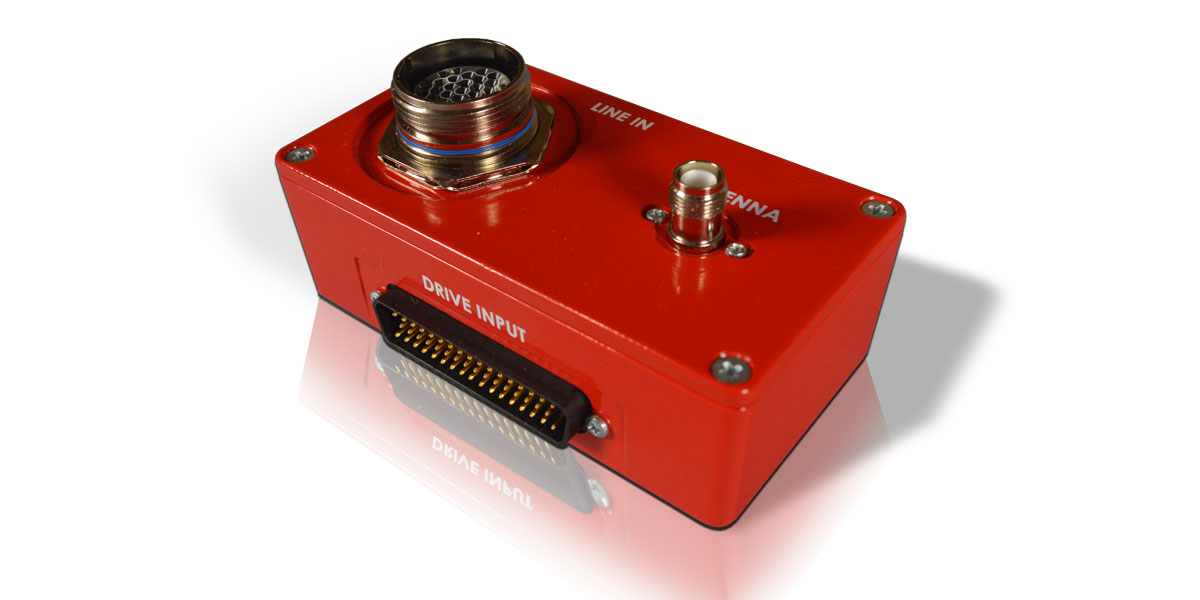 Also known as screen-printing, silkscreening is a printing technical that involves passing ink through a porous fabric to create a sharp-edged single-color image from a stencil.
Things to Consider:
• Silkscreening can be applied on any of our milled finishes, as well as powdercoat, anodizing and chem film conversion.
• We offer 15 standard silkscreen colors in stock. (We are happy to order non-stock colors, for additional lead time and cost).
• Silkscreening is ideal for flat graphics with a limited number of colors, as each color needs to be silkscreened separately.

Learn more about Silkscreening.

Machined Engraving

Machined Engraving

Machined engraving is completed via our 5-axis and 3-axis CNC machines. Machined engraving provided permanent marking on your enclosure, panel or part. It's particularly useful for labeling, branding and schematics.

Things to Consider:

• The depth of Protocase's machined engraving is standard, set at 0.010" (0.25mm).
• Machined engraving is achieved on a variety of finishes, including smooth polyester powdercoat, milled surface appearances and anodized.