Fabrication Tolerances for Dimensional Variance in Sheet Metal and Machined Parts
Graphic Tolerances
To apply graphics to your projects, we use either digital printing or silkscreening. As with everything in the manufacturing process, there are always some variance between parts and images.
Silkscreening
We use an X,Y and angular micro-adjust, which allows for a respectable tolerance of ± 0.020" (0.51mm) - this is more than adequate for most applications. However, there are certain situations that are much more sensitive to disparation. In those cases, please contact us so we can discuss your options.
Digital Printing
Using aerospace laser alignment technology, we are able to manually position and optically align parts and enclosures on our flatbed to print with registration of ± 0.020" (0.51mm) between part cutouts and print pattern.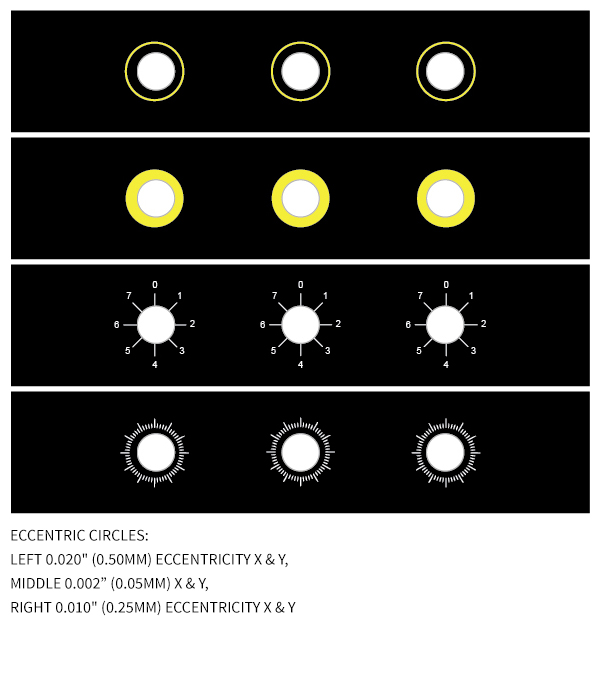 | | | |
| --- | --- | --- |
| Process | Tolerance | |
| Silkscreen Positional | ± 0.020" | 0.51mm | |
| Digital Printing Positional | ± 0.020" | 0.51mm | |
We strive for excellence with the goal of reducing Foreign Object Debris (FOD) and achieving consistency with all silkscreening and digital print. However, due to some constraints of our facility, there may be minor blemishes on parts. These blemishes are not distinguishable or seen from an arm's length away.