Fabrication Tolerances for Dimensional Variance in Sheet Metal and Machined Parts
Profile Cutting Tolerances
Profile cutting tolerance is the slight positional variance that occurs when sheet metal is cut. This happens in the position of features, diameter of holes, inside dimensions of rectangular cutouts or outside dimensions of the part itself.
Protocase's standard dimensional tolerance for position, inside and outside dimensions of features produced by laser cutting and profile cutting on CNC router is ± 0.005".
Please note: The same tolerance applies to the distance between any cut edges in a profile.
This diagram below shows one part with many different cutouts and profiles, with the specified nominal ± 0.005".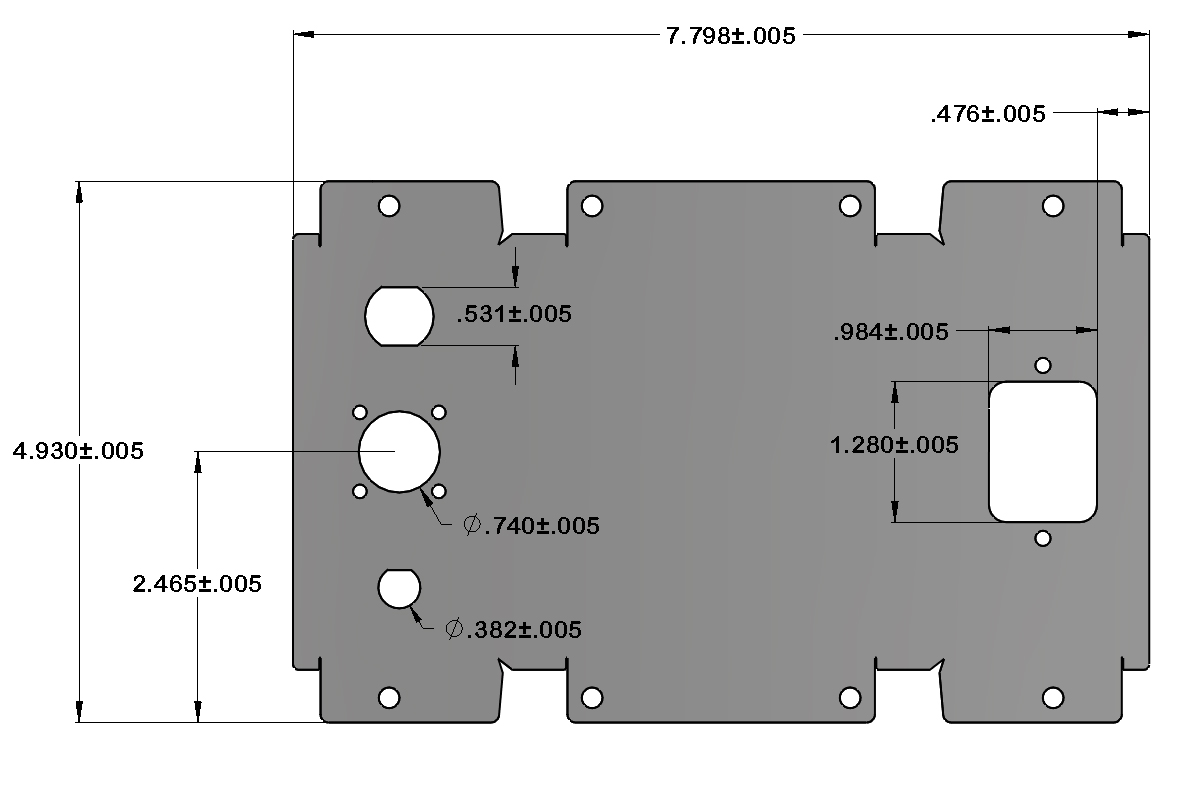 Cutting Process
Tolerance
Laser
± 0.005" | 0.13mm
Extruded Chopsaw
Extrusions 48" (1219.2mm) or Shorter
+0.010", -0.000" | +0.25mm, -0.00mm
Extruded Chopsaw
Extrusions Longer than 48" (1219.2mm)
± 0.125" | 3.175mm
Chopsaw
± 0.035" | 0.889mm
Bandsaw
± 0.100" | 2.54mm