Products & Services
Protocase manufactures fully finished custom electronic enclosures and associated parts from a wide variety of materials and components, in 2-3 days with no minimum order. Protocase also provides expert and affordable enclosure design services.
Custom Cut Gaskets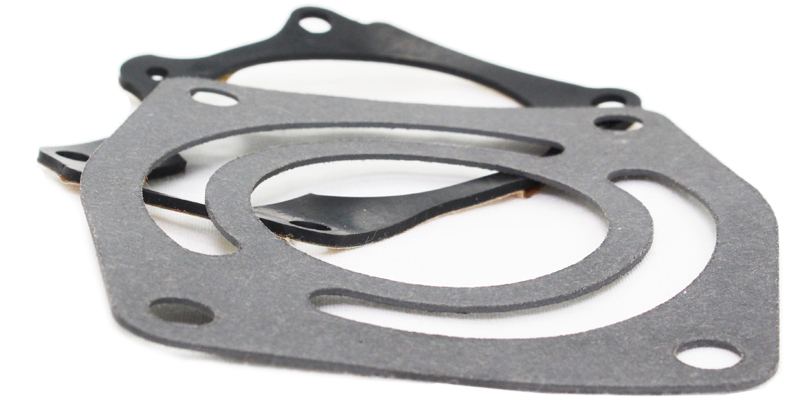 Custom Cut Gaskets, made to order. Simply send us your CAD file, detailed drawing or gasket photo (see notes below) and we can manufacture your fully customized gasket design. The end result is a quality gasket, made to your specifications, priced right and shipped in days.
We build custom gaskets to your design:
Built in 2-3 Days No minimum order Cut by CNC Knife process
Get started by choosing one of the following easy design options:
Stocked Gasket Materials
Non-Stock Requests
Need a gasket made from material we don't currently stock? We are happy to source additional non-stocked materials for additional lead time and cost.
• Fibre Gasket
• Rubberized Cork
• Styrene Butadiene Rubber
• And many more
Contact us to discuss your options.
Material Considerations:
• Material must meet a minimum rigidity for precision cutting (Min. durometer 30A - Max. durometer 70a) - (Softer materials can be cut, but accuracy may be lost)
• Cut from sheets up to 4' x 8'
• Cut thicknesses:

• 1/8" and 1/16" Stocked
• (can accommodate 1/4" to 1/64")

• Small holes of thicker material will have more taper
• Smallest part overall dimension should be greater than 1.25".
• Smallest hole diameter should be no less than 0.060"
• Tangent of any cutout should have at least 0.100" between itself and nearest cutout or the edge of the part. (minimum durometer approx. 30A)
Creating gasket models from a photo:
Protocase can generate a new gasket model from a photo of the old (intact) gasket or the flange it needs to match.
Considerations for using a photo instead of CAD:
• Not 100% accurate process.
• Tolerance may vary depending on quality of picture provided. For more information, please contact us
• Image must be of sufficient quality. (Minimum 5 megapixel)
• Images are best used for smaller gaskets to avoid angle distortion. (Size 12"x12" requires one 'straight on' photo,
for sizes larger than 12"x12" we require a photo for every square foot)
• Customer must supply at least 2 accurate dimensions that can be transferred on to the image. Accuracy of these dimensions affect final accuracy of gasket.