Products & Services
Protocase manufactures fully finished custom electronic enclosures and associated parts from a wide variety of materials and components, in 2-3 days with no minimum order. Protocase also provides expert and affordable enclosure design services.
Acetal
Protocase Tech Tip Video
Quick video about Incorporating Plastics
Acetal is an engineering thermoplastic with high tensile strength, stiffness and fatigue endurance. It has a high resistance to moisture, organic solvents, and lubricants. Its stability is excellent and exhibits low friction and excellent abrasion resistance.
Acetals' resistance to creep is excellent, which is important in parts incorporating self-threading screws. It has good electrical properties making it perfect for electrical applications requiring long-term stability. Acetal retains much of its toughness through a broad temperature range.
Acetal can be machined to create a high variety of parts and components.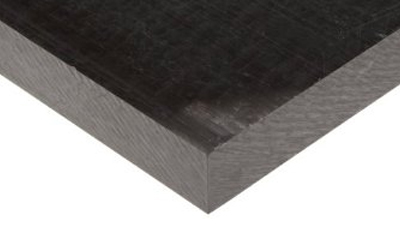 Finish:
Unfinished
Fasteners:
We currently do not install any fasteners into Acetal. When we use Acetal on an enclosure we usually install self-clinching nuts or studs into the mating metal parts to screw into.
Stocked Sheets for Acetal
Stocked in 24" X 48" | 609.6 mm x 1219.2 mm sheets
Please note: Our suppliers have provided the material data above, with the nominal thicknesses based on industry standards.