Products & Services
Protocase manufactures fully finished custom electronic enclosures and associated parts from a wide variety of materials and components, in 2-3 days with no minimum order. Protocase also provides expert and affordable enclosure design services.
Structural Aluminum Angle
Aluminum is corrosion resistant and light weight.
It has a lower structural stiffness than steel (about 1/3), which must be compensated for by thicker gauge.
Finish:
Powdercoat, No Finish or Grained Finish
Fasteners:
Typically, stainless steel fasteners are used with aluminum. However, in some cases, zinc-plated fasteners are used, depending on the application.
Additional Notes for Fasteners with Aluminum: Aluminum fasteners are very soft and therefore have low physical durability. As a result, we do NOT stock them. However, there are some applications where they are useful, such as parts that have service in corrosive liquids such as salt water. Other combinations of dissimilar metals can cause galvanic corrosion.
Stocked Aluminum Alloy (Angle) - for CNC Milling and Welding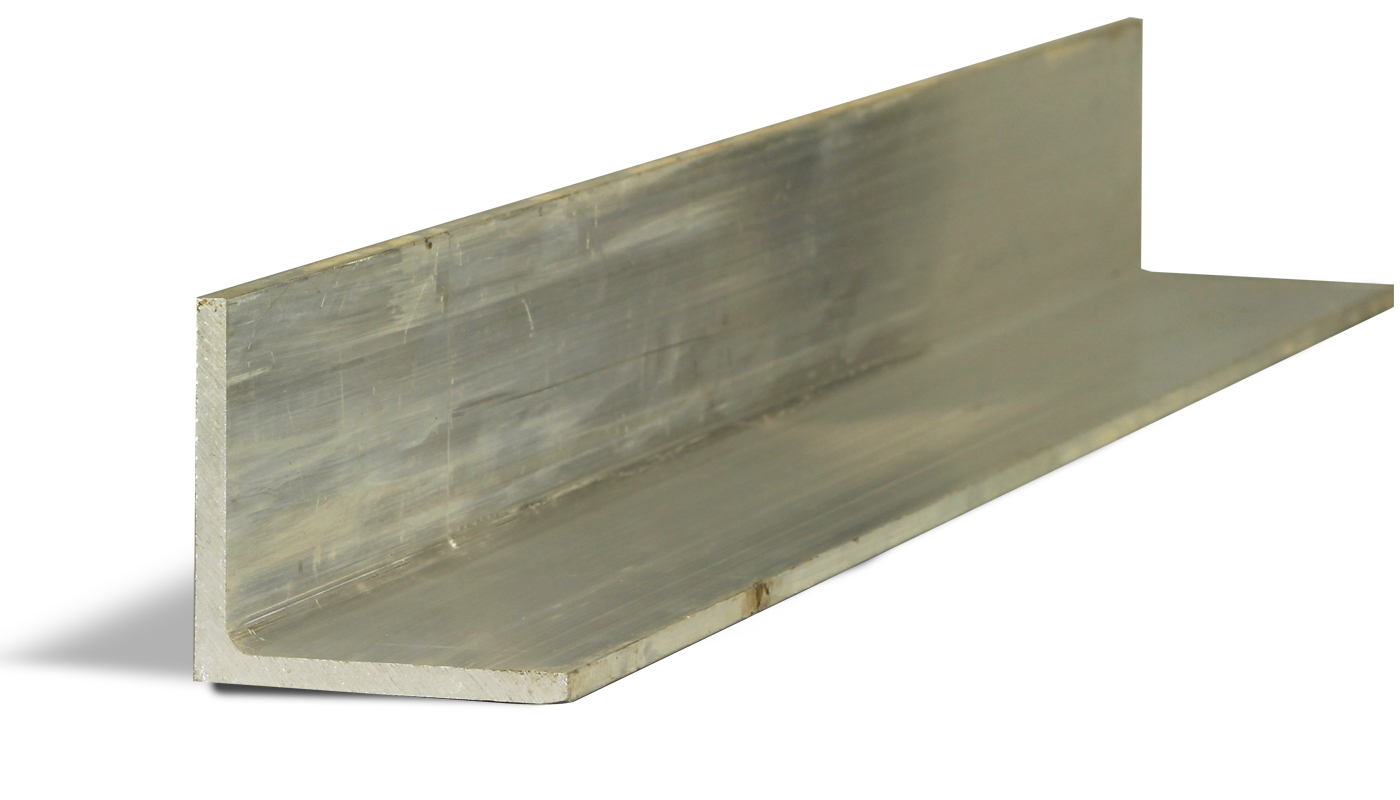 Aluminum Angle, also known as Structural Aluminum Angle, is a lightweight, corrosion-resistant extruded aluminum product with inside radius corners. Aluminum Angle is often used for structural applications where greater strength is required, such as braces and supports. This product is easily welded and CNC machined.
Stocked Aluminum Alloy
| Size | Inside Radius | Alloy | ASTM Standard Thickness Tolerance |
| --- | --- | --- | --- |
| (1" x 1" x 1/8" | 25.40 mm x 25.40 mm x 3.18 mm) | 0.125" | 6061-T6 | ± 0.012" |
| (2" x 2" x 3/16" | 50.80 mm x 50.80 mm x 4.76 mm) | 0.1875" | 6061-T6 | ± 0.024" |
Please note: Our suppliers have provided the material data above, with the nominal thicknesses based on industry standards.